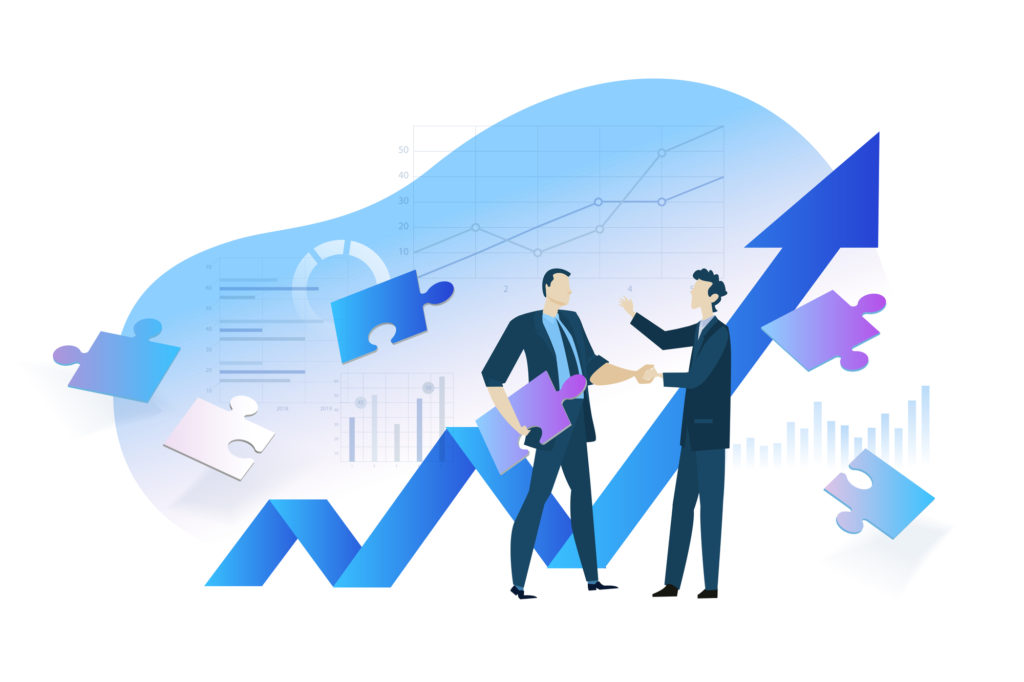 The number of small businesses in the U.S. continues to grow in 2023, and it's a good thing. After all, small businesses create jobs, drive innovation, and promote competition. They also contribute to local communities by providing goods and services, supporting charitable causes, and fostering a sense of entrepreneurial spirit.
Despite economic challenges in 2023—inflation, labor shortages, prospect of a recession, etc., you can still grow your business. Here are some tips to help.
Building a Strong Business Plan
A clear and well-defined business plan is essential to build a strong, successful small business. It's the foundation that allows you to build businesses with strong starts. Your business plan outlines company goals, objectives, strategies, and tactics.
Additionally, it can help identify potential challenges and opportunities and adjust as it sees fit.
Here are three tips to create a business plan that'll set your business up for success.
Make a contingency plan - Follow your backup plan if your initial plan doesn't pan out. It's what many successful organizations do — revise their current plans and pivot.
Conduct thorough market research - Dig deep into your target market, competition, and industry trends. Then, identify growth opportunities and develop a marketing strategy that will help you reach your target audience.
Be adaptable - Be open to changes in the market. Then, keep track of your progress, measure it, and make adjustments as needed. Also, remember that a business plan is a guide — not a rulebook.
Utilizing Technology
Thanks to technology, small businesses can improve efficiency, reach new customers, and stay competitive in today's market. You and other small business owners need to keep up with the latest technology trends. Invest in the right tools and solutions to support business growth.
Below are tips on how to leverage technology to increase productivity and efficiency.
Automate repetitive tasks - Includes data entry, invoicing, and customer relationship management. By automating these tasks, business owners can free up time to focus on more important tasks and decision-making.
Use project management and sales productivity tools - Streamline operations with HubSpot, Salesforce, or Slack. Not only can these tools help you access and share data from any location, but also increase sales, improve communication, reduce errors, and increase productivity.
Invest in cybersecurity - With the increasing use of technology, small businesses are vulnerable to cyber-attacks. Invest in cybersecurity solutions such as firewalls, anti-virus software, and employee training, to protect your business data and systems.
Networking and Marketing
Networking and marketing are essential for growth of small businesses. Networking and marketing help you generate leads, stay informed, build a reputation, and access resources. These two activities require effort and dedication. Building a strong network of business relationships can help to support small business growth and success in the long term.
Below are tips on how to effectively market your small business.
Use social media - Social media platforms such as Facebook, Instagram, and Twitter can be powerful tools for small businesses to reach and engage with their target audience. Use these platforms to share news, promotions, and content that will appeal to your target market.
Leverage partnerships and collaborations - Collaborating with other small businesses can increase the visibility of your business and reach new customers. You can also look into finding a mentor who can show you the ropes.
Use successful marketing strategies - You can also learn website creation and optimize your website. Then, check out freelance writer website examples for inspiration.
Managing Finances
Proper financial management is crucial for small businesses. It includes keeping accurate records, monitoring financial performance, creating financial reports, and seeking professional advice. If small businesses gear up with financial management skills, they'll see an improvement in their daily operations. They can be more efficient when making informed decisions, planning and budgeting, meeting financial obligations, and securing funding.
Set separate budgets for activities - Meet financial goals and allocate funds accordingly. For one, start by setting a budget for online marketing and promotional campaigns. Then, analyze the ROI of each campaign and determine how profitable each campaign is. Use the data you gather to help improve results moving forward.
Keep accurate records - Compile notes of all income, expenses, and tax-related documents. This process makes it easier to track cash flow and ensure you pay the correct taxes.
Seek professional advice - Consider seeking the advice of a financial adviser. Check out Small Business Administration (SBA), and SCORE. They can help with financial planning for your business.
Conclusion
Technological advancements, economic trends, and changes in consumer behavior shape small businesses. With the right approach small businesses can make a positive impact on their communities and the economy.
In addition to the tips above, small business owners can also spur growth by embracing e-commerce and focusing on sustainability.
Small businesses need to remember that as the world changes, they have to adapt to new circumstances to survive and thrive. If it means developing new products or services, entering new markets, or changing the way they operate, they should consider it.