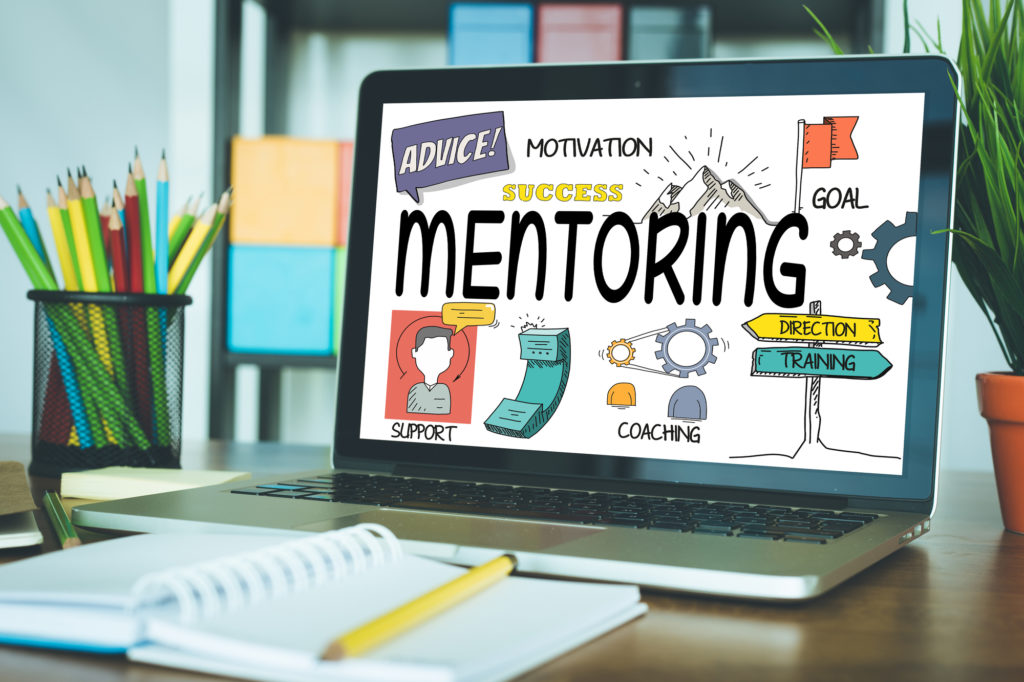 January is National Mentor Month. It's a fact that having a mentor increases your chances for success. According to a study by Kabbage, 92% of small businesses that received mentoring said it had a direct impact on growth and survival. Unfortunately, only 22% had a mentor when they started; 89% of owners that don't have a mentor wish they did. Get a mentor; be a mentor. The following is an update of an old blog. The importance of mentoring hasn't changed, but some of the resources are new.
What is mentoring for entrepreneurs?
Mentoring is an ongoing relationship between a mentor and mentee in which the former provides guidance and advice to the latter as a person and as a business owner. Over time the relationship is often a two-way street for sharing insights and support. Mentoring differs from business coaching, which is usually for a limited time and focuses on specific business problems.
Your mentoring options
If you're interested in finding a mentor, you have many options:
One-sided mentoring. The mentor does not know you exist but may still be very helpful. You merely absorb the lessons from successful entrepreneurs by reading, listening, and viewing content from blogs, YouTube clips, and TED talks. Most of the content for this type of mentoring is free.
Informal mentoring from colleagues. Who knows your industry better than someone who is also in it? I've found that small business owners are very generous with their time and advice for younger entrepreneurs. It takes initiative to reach out to the person who can provide invaluable information and guidance, but it's worth the effort. Make connections through your chamber of commerce, networking events, and word-of-mouth.
Structured mentoring. There are many organizations and companies offering mentoring for entrepreneurs. Here are some:
SCORE is the largest network of volunteer business mentors which is free. It connects you to mentors, regardless of the stage of business that you're at. You can interact with a mentor in person or online if you aren't near a SCORE office.
WBDC offers mentoring and is affiliated with MicroMentor, a worldwide mentoring organization. MicroMentor says that the average hours of mentoring is 20 and that there's an 83% survival rate for early-stage mentored entrepreneurs.
Colleges and universities. Check out what's available to you locally. For example, the University of Kansas' School of Business Mentorship Program offers its business student mentoring opportunities with seasoned professionals.
Mentoring versus coaching
Mentoring and coaching are both ways to receive advice, feedback, and guidance. But the processes are different and the suitability depends on where you are in your business life and what you hope to achieve. For example, mentoring is more about development while coaching is performance driven. You can see more about the differences here. Small business owners aiming for the next level may want coaching or joining a group, such as Vistage.
Be a mentor
The Kabbage study referenced earlier said that 61% of business owners mentor others. If you're in a good place in your business, you can help others by becoming a mentor.
To quote Maya Angelou: "When you learn, teach. When you get, give."