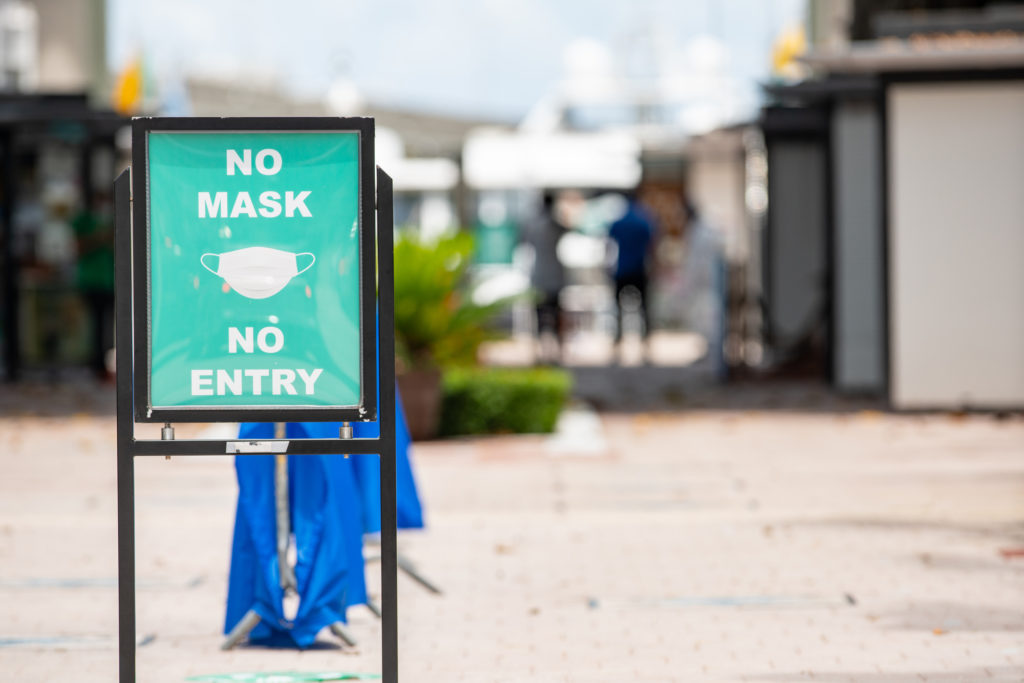 UPDATE: On January 13, 2022, the U.S. Supreme Court ruled that the federal government could not impose OSHA's mandate on private businesses with 100 or more employees that would require everyone to be vaccinated or regularly tested. However, in a separate decision, the Court ruled valid the vaccine mandate by the Centers for Medicare and Medicaid Services for all employees in health care facilities—hospitals, nursing homes, etc.—that receive federal funding.
It's been nearly two years since COVID-19 debuted in the U.S. We now have variants and there are no guarantees there won't be more to come. The federal government, the states, and some localities have issued various directives for vaccines, quarantines, and other measures designed to create a safe workplace. Where do we stand? The rules seem to change daily and some rules conflict with others. Just last May, we covered the rules on vaccines that existed at that time, but things have changed.
Here are some of the latest rules you need to know, with the caution that they may change at any time.
Mandatory vaccines
On November 5, 2021, OSHA released an emergency temporary standard (ETS) requiring employers with 100 or more employees to get vaccinated. For those unvaccinated, the standards say they must test weekly for COVID-19 and wear masks. The mandate was challenged in federal court. The U.S. Supreme Court heard arguments on January 7, 2022. Until a decision is issued, the ETS is in effect, although there will be no citations issued for noncompliance with testing standards before February 9, 2022.
Under an executive order, all federal employees are under a vaccine mandate. As of December 8, 2021, there was 97.2% compliance, with 92.5% of employees having received at least one COVID-19 vaccination dose.
Another executive order requires all federal contractors to be vaccinated. However, a federal district court issued an injunction, so the mandate can't be enforced until an appeals court decides the matter.
According to LeadingAge, as of late December 2021, there was 25 states with vaccine mandates for certain categories of employees. For example, 21 states require all health care workers to be vaccinated or tested regularly. A handful of states have "vaccination or termination" mandates in place. But 13 states have laws banning a vaccine mandate.
Some localities have their own rules on vaccines. For example, in New York City, "as of December 27 [2021], workers in New York City who perform in-person work or interact with the public in the course of business must show proof they have received at least one dose of a COVID-19 vaccine. Workers will then have 45 days to show proof of their second dose (for Pfizer or Moderna vaccines). Businesses may not allow any unvaccinated workers to come to their workplace. A workplace is considered any location — including a vehicle — where you work in the presence of at least one other person."
Quarantine period
On December 27, 2021, the CDC revised its recommended period of quarantine for those infected with COVID-19. What used to be a recommended 10-day period has been shortened to 5 days…if the person is asymptomatic. Then, this person should wear a mask for 5 more days.
Anyone who is fully vaccinated does not have to quarantine following exposure to someone with COVID-19. However, it's recommended that they wear masks for 10 days.
Masking
Some businesses are requiring everyone to wear masks, regardless of government policies. Some suggest only those who are unvaccinated—employees, customers, and other business visitors—wear masks where government policies don't otherwise require this. Businesses that don't have full-time masking may nonetheless follow CDC guidelines for those with the virus or who have been exposed to the virus.
Keep in mind that all masks do not have the same effectiveness in preventing the spread of the virus. The CDC has some mask guidelines. But note that all masks have the same effectiveness. One study found that while surgical masks were 95% effective (and filtration efficiency of the surgical masks after washing them 10 times with bar soap and water was 76%) at blocking virus particles, cloth masks were only 37% effective. The CDC also says air purifying respirators, known as respirators, including filtering facepiece respirators (FFRs) such as N95s, filter at least 95% of airborne particles.
Final thought
For many employers, remote work arrangements continue to be a good solution to having a safe workplace. But many businesses, such as restaurants, retail establishments, and medical offices, need workers onsite. Be sure to follow the latest rules that apply in your location and to your industry.