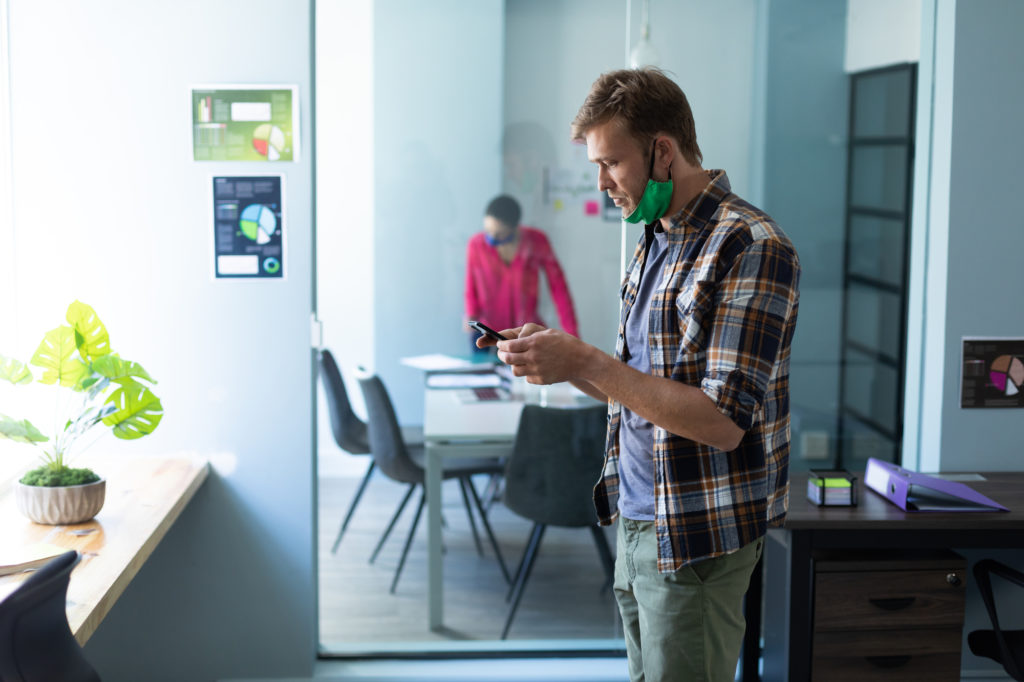 The federal government has told us that the more…and more quickly…people get COVID-19 vaccines, the faster the pandemic will disappear because of herd immunity. There are already favorable signs that the spread is slowing down. But employers may be wondering what they can or should do about their company policy and vaccines. There aren't a lot of solid answers, but many good ideas to consider.
Here are some questions that may be on your mind, with answers to help you decide on your course of action.
Q: Can employers mandate that employees get vaccinated?
A: Technically, it may be possible (the EEOC said so), but there are many legal risks in doing so. The requirement may violate the Americans with Disabilities Act (ADA); this hasn't been tested yet. And if an employee has complications from a vaccine that was required, does the employer have liability? At this point, it seems risky for an employer to mandate vaccines unless there are some serious workplace concerns about contagion.
Q: Can employers offer incentives to employees to get vaccinated?
A: Some employers are offering various incentives, such as cash ($25, $50, or even $100) or paid time off. Again, whether offering incentives will create issues for employers is unclear.
Significant incentives for employees to participate in wellness programs violates the ADA, so it's probably wise to offer only minimal incentives for getting vaccinated.
Incentives may be viewed as nondiscretionary bonuses under the Fair Labor Standards Act (FSLA) and state law, which means the payment needs to be figured into a nonexempt employee's regular rate of pay for purposes of the overtime rule.
Incentives could be viewed as discriminating against employees religiously exempt from getting vaccinated, which would be a violation of Title VII of the Civil Right Act of 1964.
Q: Can employers provide information to employees about the benefits of getting vaccinated?
A: Instead of directly incentivizing employees, employers may help them overcome "vaccination hesitancy" by offering information. As a practical matter, this can be done through emails or materials handouts. For example, informing employees that they made need to show proof of vaccinations to attend a sporting event. The Buffalo Bills announced it will allow 100% capacity with fans that have been fully vaccinated ("no vaccine—no entry"); the Excelsior Pass app will be used for this purpose. This may be a good impetus for employees to consider getting their shots.
Q: Can employers use a workplace vaccination program?
A: Some companies want to have on-site vaccinations to simplify the process for employees. The CDC offers information about workplace vaccination programs. This may not be practical, however, for small companies. They may prefer to use off-site facilities, but allow employees paid time off to get their shots. Check out the best practices suggested by the CDC so ensure that if you use a program it's done right.
Final thought
For many businesses, getting employees back to the workplace is essential; not all businesses can function well with continuing remote work arrangements. Thinking about ways to increase immunity among staff is important, but it's probably best to be cautious and watch for any new guidance that may be provided.