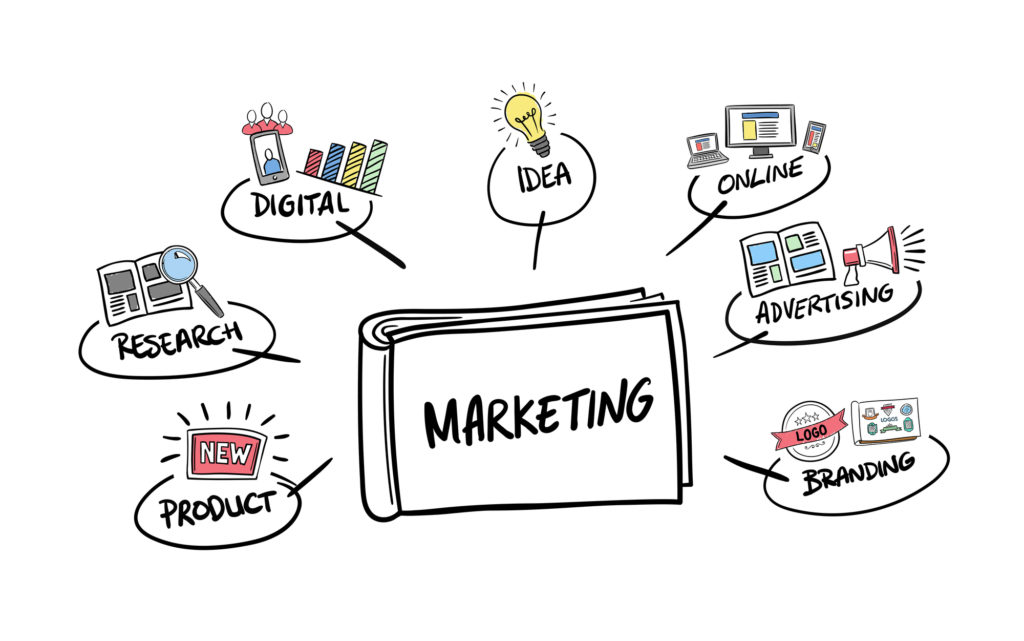 A marketing strategy is essential for any small business or start-up, but it's more than just writing out a few targets and hoping for the best. To market your business successfully, you need to plan and carefully consider who you're targeting and how to really build brand awareness effectively. Here are a few of the essential elements your SME marketing strategy should include.
What is a marketing strategy?
Firstly, let's establish what a marketing strategy is. A marketing strategy is your business' long-term plan for how you'll reach your target customers and encourage them to use your business. While it may seem like a straightforward strategy to create, the reality is that there needs to be a lot of in-depth customer analysis, industry trends and budget planning, plus so much more included for your marketing strategy to be successful.
A marketing strategy differs from a marketing campaign in several ways. A strategy is the company's overall plan while a campaign is a more specific process that furthers the brand towards its overall goal, but focuses on one area, such as a specific product or service.
Defined target audience
You can't successfully market to an audience if you don't know who you're speaking to. Once you've outlined what it is you want to achieve, you need to establish the audiences you're targeting and those which don't fit with your brand messaging or align with your values. This way, you won't waste time pushing marketing towards people who aren't likely to buy from you. Be clear about the motivations of your target group of customers and how your brand can assist them so that you can convey that in your marketing campaigns.
A clear story
One of the most effective ways to develop a strong marketing strategy is to understand the story you're trying to tell. An irresistible story brings together the challenges and motivations of your target audience, who serve as the characters in your storyline, and the result or value that your solution provides. With these elements, you can build a strong, clear message that shows your potential customers why they should use your products or services over a competitor in the industry.
Consistent messaging for all content
A coherent message is essential in your marketing so that customers know what to expect from your style and tone, but that extends beyond just the words you use. Many cast visuals aside and focus solely on their brand voice, but pairing impactful photos with carefully curated copy can really elevate your message and get your point across more effectively. Photos don't distract from your message but actually enhance them, and they're an ideal way to attract attention from your audience, working like a magnet to draw people in so you can convey your messaging. Just make sure that the style you use, just as with your tone of voice, is consistent and recognizable.
Authenticity and trust
Your marketing strategy should be centered around your brand's unique voice, but it needs to be genuine to create trust. No one will engage with a brand that they don't feel is authentic or trustworthy, especially small businesses that they may not be familiar with yet. A great way to build trust is to utilize your team as brand advocates and incorporate employee voices into campaigns or on socials. Not only does this empower your staff and make them feel valued but it also provides authentic voices that your customers can relate to more so than a faceless brand.
Impactful assets
Marketing assets are tools and resources you can use in your marketing to attract leads, encourage sales and nurture relationships with your audience. It may be anything from blog content and case studies to eBooks, whitepapers and brochures, but also images and videos. The more impactful and useful you can make these assets, the more effective your marketing will be to yield the results you're striving for.
A great call to action
Make sure that any content you put out offers the opportunity for people to learn more or get in touch. A clear, inviting call to action identifies those prospects who want to get involved with your business and while not everyone who lands on your website or clicks through on an email newsletter will purchase from you, some will and a call to action encourages that behavior. Give people a reason to ask for more information, whether it's a video, a downloadable freebie or webinar.
Whatever the nature of your business, a well-defined marketing strategy is vital to ensure that the right people know about your brand and what you're offering. There's no shortcut to developing a marketing strategy, but these core elements will ensure that your efforts are effective and easier to implement.