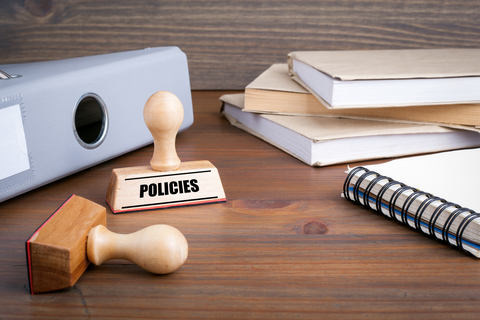 With the media onslaught of reports about sexual attacks by and against famous people ranging from serious charges of rape, drugging, and underage sex, to less serious but nonetheless troubling charges of groping and inappropriate behavior, it's time for small businesses to review their sexual harassment policies. Sexual harassment can create an uncomfortable work environment and may violate federal and state law, leading to legal action against your business. According to a survey last year, 67% of small businesses lacked an anti-sexual harassment policy.
If you don't have a policy, it's time to get one; if you do, maybe you need to re-think it.
Legal responsibility
Sexual harassment includes unwelcome sexual advances, requests for sexual favors, and other verbal or physical harassment of a sexual nature that tends to create a hostile or offensive work environment. It's up to an employer to set policy regarding sexual harassment in the workplace. Under certain circumstances, an employer can be legally responsible for the acts of one employee against another.
There are three steps to preventing bad behavior and protecting the company from liability:
Step 1: Create a sound anti-harassment policy.
Step 2: Educate staff about the policy.
Step 3: Enforce the policy.
Sound anti-harassment policy
There are several elements of a good policy:
Make it clear that sexual harassment will not be tolerated.
Make it clear that the company will not tolerate any retaliation. This would be retaliation against an employee who complains about harassment or who participates in an investigation about harassment.
Explain procedures for complaints. Who should incidents be reported to? It may be advisable to name one person for this role. Simply suggesting that complaints be addressed to a supervisor may not be wise because the supervisor may not be impartial or may be responsible for the harassment.
Explain the consequences to a harasser. Disciplinary measures should be appropriate to the situation. For example, it may not be necessary to terminate a worker who has shared dirty jokes that created a hostile work environment.
Educate staff
Your employees need to know that you're serious about your anti-harassment policy. Be sure that it is included in the employee handbook. Consider requiring every employee to take an anti-harassment course. There are many online options for anti-harassment training; costs vary.
Enforce your policy
You can't give lip service to your policy. Employees must see that there are consequences to bad behavior. Weigh carefully the need to protect the privacy of an aggrieved employee against the benefit from publicizing the punishment of a harasser.
Conclusion
You can adapt a sexual harassment policy and complaint/investigation procedure from the Society of Human Resource Management. Be sure to have your policy and procedures reviewed by an employment law attorney.