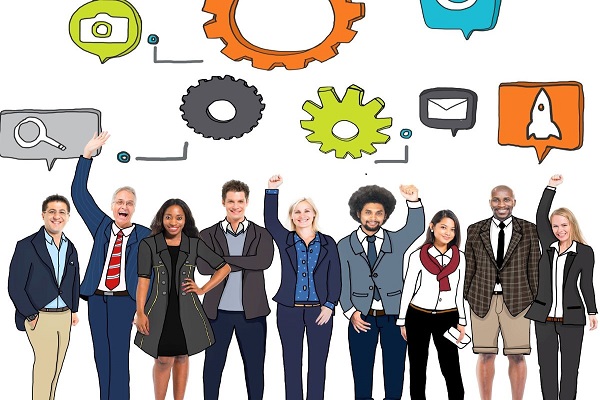 Veterans Day—November 11—each year is a celebration to honor America's veterans for their patriotism, love of country, and willingness to serve and sacrifice for the common good. From a business perspective, it's also a good time to recognize that veterans make great business owners and there are special opportunities for them. It's estimated that 9.1% of all businesses in the U.S. are veteran-owned.
Veterans can succeed in business
Transitioning from the military into the business world may not seem easy. But military training and experience translate into the very things that make it possible to be successful in business. Military.com lists 5 reasons for the ability to succeed as business owners:
Teamwork
Leadership
Discipline
Performance under pressure
Willingness to sacrifice
Special opportunities
Being a veteran gives you access to special programs. For example, the federal government's goal is to award 3% of all federal contracting dollars to service-disabled veteran-owned small businesses. To qualify for this opportunity, you need to become certified as such a business. This can be done with the help of the Vets First Verification Program.
You can also obtain a free listing in a Veteran Owned Business Directory.
Special assistance
Special assistance
There are many government and private sources designed exclusively to support veteran entrepreneurs:
Special concerns for military spouses
Spouses of men and women service in the military face unique challenges in starting and running a business. MilitarySpouse.com lists special resources exclusively for military spouses starting a business.
Final thought
Some of our greatest military leaders had thoughts about war that apply with equal force to business:
"In preparing for battle, I have always found that plans are useless but planning is indispensable." –-General Dwight D. Eisenhower
"Americans never quit." –-General Douglas MacArthur
"Never tell people how to do things. Tell them what to do, and they will surprise you with their ingenuity." "A good solution applied with vigor now is better than a perfect solution applied ten minutes later."–General George Smith Patton, Jr.
"A ship in port is safe; but that is not what ships are built for. Sail out to sea and do new things."–Rear Admiral Grace Murray Hopper