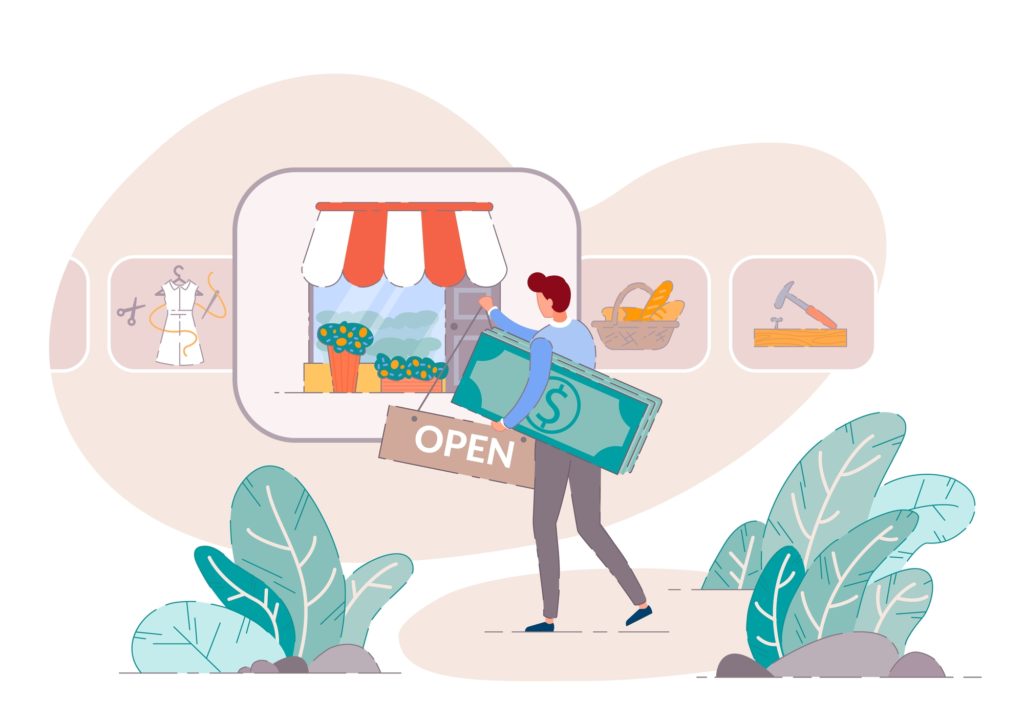 May 2-5, 2022, is National Small Business Week. It is a time to recognize the important contributions that small businesses make—to their families, their employees, the economy, various causes, and more. It's also a time to recognize the achievements of some specific businesses and owners. This year's theme for the week: Building a Better America Through Entrepreneurship. There's a virtual summit with events you may be interested in. National Small Business Week is also a good time to see where things stand in this post-pandemic era.
Profile of small business in the U.S.
How many small businesses are there in the U.S.? It's impossible to say because the definition of a small business varies for so many purposes. For example, the IRS's Small Business/Self-Employed Division says there are approximately 57 million taxpayers in this category, comprised of self-employed persons (41 million), 9 million businesses with assets less than $10 million, and other businesses with assets under $10 million. The SBA last November reported there were 32.5 million small businesses, 81% of which had no employees. The SBA noted that the pandemic still negatively impacts many small businesses, although the percentage of small businesses negatively impacted by the pandemic declined from 51.4% in April 2020 to 25.2% in July 2021.
According to Business.org, from October 2020 through October 2021, one in five small businesses shut down—some temporarily but over a million permanently. But the good news is that the number of business applications has exploded. In 2019, there were nearly 3.5 million applications, compared with over 4.3 million in 2020, which is a 24.2% increase.
Optimism
By nature, small business owners need to be optimistic. Yet outside forces—the pandemic, inflation, supply chain issues, and labor shortages—can be a burden and dampen that optimism. Some recent surveys have been taking the pulse of small businesses; the results aren't consistent. Here are some findings.
Verizon's Small and Midsize Business Outlook and Technology Adoption Study. According to this study, 71% of SMB decision makers say they are better off than one year ago. What's more, 45% say their financial security has improved and 61% expect it to get even better in the coming months. In fact, 77% are expanding or considering expanding into new markets to fuel growth.
NFIB's Small Business Optimism Index (March 2022). The National Federation of Independent Business (NFIB) has been conducting monthly surveys for 48 years. According to the most recent one (the April 2022 index isn't out yet), small business optimism decreased 4 points to 93.2, the third consecutive month below the 48-year average of 98. According to NFIB Chief Economist Bill Dunkelberg: "With inflation, ongoing staffing shortage, and supply chain disruption, small business owners remain pessimistic about future business conditions."
U.S. Census Bureau Pulse Survey. This Phase 8 survey for responses from April 11-17, 2022, reflects small business owners' sentiment on questions posed by the government. While it doesn't directly address optimism, it's easy to see where things stand by answers to various questions. For example, when asked "how much time do you think will pass before this business returns to its normal level of operations?" there hasn't been much improvement—in early January 2022, 8.6% said 4-6 months and 36.6% said more than 6 months compared with the recent response of 7.4% saying 4-6 months and 32.6% saying more than 6 months. Again, labor shortages and supply chain challenges remain big problems for small businesses. A good analysis of this data may be found at the Small Business & Entrepreneurship Council.
WalletHub. Its new survey found that 47% of small businesses have already returned to pre-COVID revenue. And about 7 in 10 think now is a good time to grow a small business, which is an optimistic sentiment.
American Dream
With the problems experienced in the past two years, some pundits have suggested that the American Dream is dead. A recent Xero study conducted by OnePoll says otherwise. According to its findings, nearly two thirds (65%) said they're living the dream and a whopping 86% of business owners said their businesses are an important part of their larger American Dream. However, 72% noted a difference between a personal American Dream and a dream for their business. Thirty-eight percent said running their own business was part of the American Dream because being self-made (32%) and providing for one's family (39%) are part of that dream.
The study also found that small business owners are redefining the America Dream. When asked what they'd do first for their dreams, 23% said they wanted to ensure providing for their own financial future and 16% wanted to push for a good cause.
Final thought
What are your thoughts on state of small business today? I'm optimistic that small businesses will survive and thrive. Small businesses historically have adapted quickly to changes, from technologies to the pandemic. Many responded well to the COVID-19 restrictions, using remote work arrangements for employees and finding new ways to engage with customers and boost revenues. Creativity, grit, and a strong survival instinct are characteristics of many small business owners.
As Helen Keller said: "Optimism is the faith that leads to achievement. Nothing can be done without hope and confidence."
Congratulations to all small business owners who've remained optimistic and made it thus far.