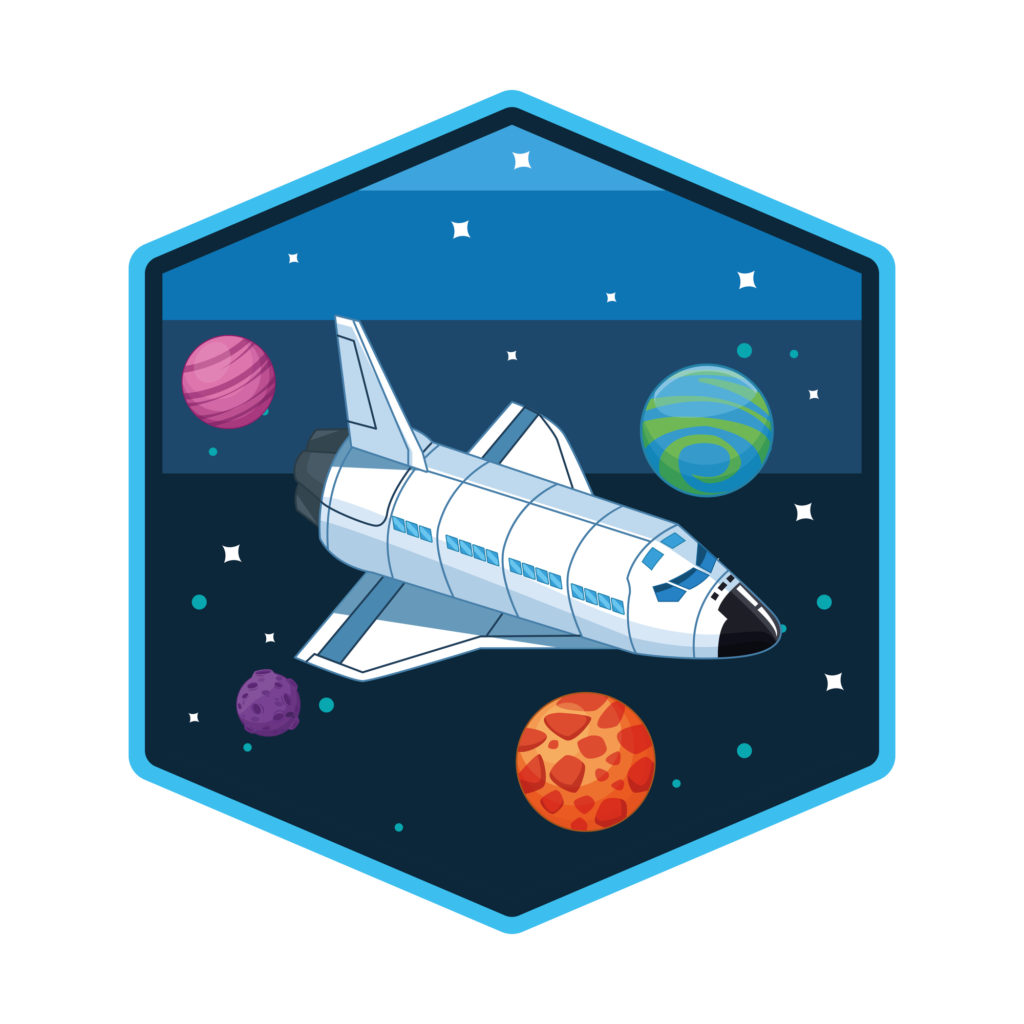 Living on the Eastern coast of Florida, I have the ability to view many of the space launches from Cape Canaveral. They are easily viewed from my driveway and are especially beautiful at night when the fiery exhausts contrast with the dark sky (being near the ocean there is very little light pollution to reduce the darkness). We now have a new branch of the military—the Space Force. And Sir Richard Branson's Virgin Galactic Unity 22 flight into space on July 11, 2021, and Jeff Bezos' Blue Origin New Shepard on July 20, 2021, shows commercial possibilities. 
It's time for small businesses to look up and see opportunities in space.
Business opportunities
We've already moved past the time when space exploration was the dominion of the federal government. Today, SpaceX and other commercial space launch vehicles are manufactured and launched in the U.S. There are 10 major businesses currently involved in space race. And China announced a plan to advance its Space ambitions by creating a Space Economic Zone to generate $10 trillion annually.
What does all this mean for small businesses?
Small businesses likely won't be launching their own rockets any time soon. But here are a couple of ways in which they can get into this area of the economy and profit:
Look for procurement opportunities from NASA and the businesses that are in the space race (see above). For example, NASA has an Office of Small Business Programs, which has procurement goals for small businesses (e.g., for FY21, the goal is 20.8%). And Lockheed Martin, one of the 10 companies noted above, has a Small Business/Supplier Diversity Program.
Provide goods and services to employees of businesses involved in the space race. Key locations of NASA, based in Washington, DC, include the Kennedy Space Center in Cape Canaveral, FL, the Johnson Space Center in Houston, TX, the Marshall Space Flight Center in Huntsville, AL, and the Telescience Support Centers at the Marshall Space Flight Center in Huntsville, the Ames Research Center (ARC) in Moffett Field, CA; the Glenn Research Center (GRC) in Cleveland, OH; and Johnson Space Center.
Taxes
Where there's business and profit potential, taxes aren't far behind. Is there no limit to the reach of federal taxes? Apparently not. A bipartisan, bicameral measure--The American Space Commerce Act (H.R. 1369 )—is a tax bill related to space exploration. The measure would extend 100% bonus depreciation for qualified domestic space launch property from December 31, 2023, until January 1, 2033, if the recovery period is less than 20 years. It defines "qualified space launch property" as a space transportation vehicle or payload launched from the U.S. or other property or equipment placed in service to facilitate a space launch from the U.S.
This tax break would only be for a spacecraft launched from the U.S. if the spacecraft is substantially manufactured in the U.S. or launched from an aircraft on a flight originating from the U.S.
Another proposed bill is the Securing Protections Against Carbon Emissions (SPACE) Act, which would impose an excise tax on commercial space flights carrying human passengers other than for purposes of scientific research (i.e., space tourism). This measure was announced after Bezos' flight.
Income tax measures may not be the end of the story. Some tax professionals are speculating on a "moon tax." This may take the form of an excise tax on the use of the lunar surface. Another option would be to create an income tax based on what's produced on the moon. Who will administer the tax? Who will benefit from the tax? It's likely that an international agreement would be required to nail this down. Would the United Nations get involved? Who knows?
Final thought
You may recall the opening monologue of the television series Star Trek: "Space, the final frontier. These are the voyages of the starship Enterprise. It's continuing mission, to explore strange new worlds, to seek out new life and new civilizations. To boldly go where no man has gone before."
As we pursue this mission, small businesses may be able to find their niche and make a profit. Keep your eyes on the stars.