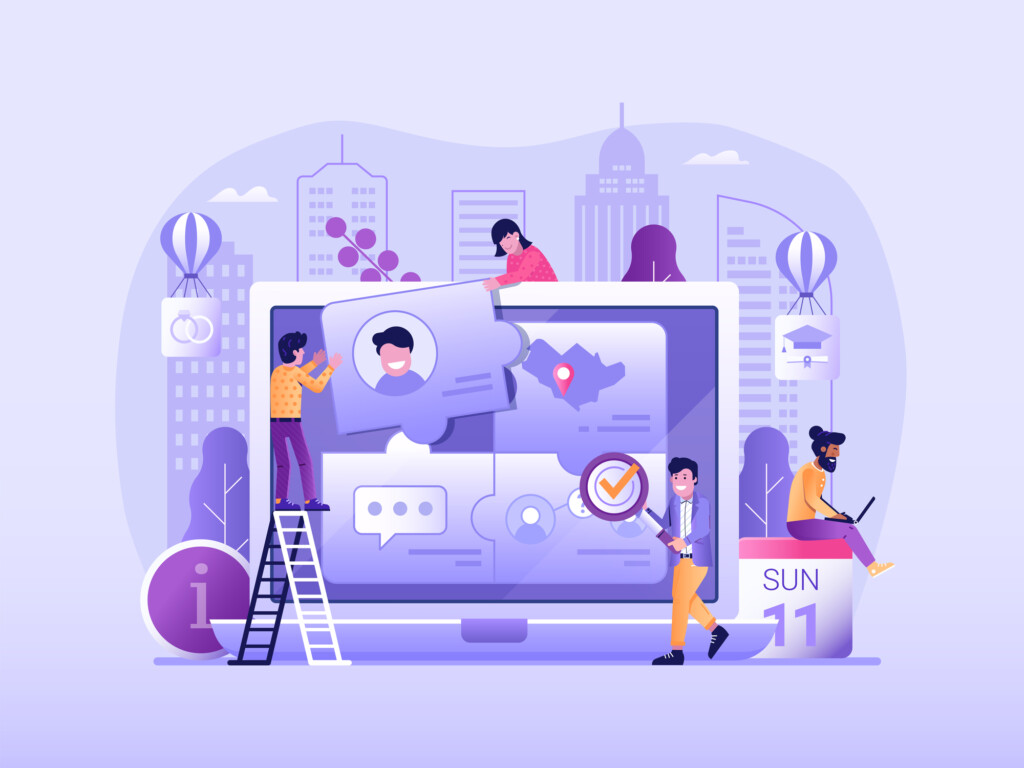 How would you react if you opened a marketing email addressed to "Dear shopper?" In this day and age, you'd wonder how healthy the company was to cut such sharp corners. It's the equivalent of junk mail addressed to "resident." Wooing today's consumer requires personalization.
Technological advances mean little on their own — it's how you employ them that matters. People today expect a customized experience from businesses. They're now accustomed to algorithms anticipating their wants and needs, and don't like to settle for less. Take a closer look at the importance of personalization for customer experience.
Why Personalization Has Come to Define the Customer Experience
After advertising became a force to reckon with utilizing improved printing services, radio and television, organizations began to target markets. They used a process marketers still use today, creating prototypical buyers and tailoring their appeals to various segments, such as suburban housewives or downtown executives.
The first true personalization occurred during person-to-person exchanges, such as hotels rewarding repeat customers with loyalty points and rewards. The digital revolution slowly expanded its use — think of how supermarkets once used scannable cards instead of your phone number to issue discounts on purchases. These early computer systems learned your buying habits, eventually using the same tech to send you personalized coupons via email.
Today's online shopping world has brought the personalization experience full circle. Over 70% of consumers now expect a customized experience, with consideration given to:
Accessibility
Ease of finding the products relevant to them
Self-service customer support options
Failing to upgrade your processes to include personalization could risk making your business obsolete. Fortunately, personalizing your customer experience is easier than ever with today's tech tools.
How Personalization Affects Customer Service and Email Marketing
Fortunately, you don't have to become a programmer to use personalization in your customer service and email. B2B enterprises now exist whose sole purpose is to design user-friendly software that does the job for you with a few keystroke entries and mouse clicks.
People today get overwhelmed with email. Mass communications often end up in a separate folder, which users rarely check. Your message is likely to remain buried amid a flurry of other ads without personalization to distinguish it. Correspondence with a subject line that includes the customer's first name is less likely to fall prey to the bulk-delete function.
How New Technologies Affect Personalization
AI promises even more personalization options, so hop on with the rest of the trailblazers while it remains relatively new. You can use this technology in numerous ways to improve customer experience while easing your support staff workload. Here are several ideas to incorporate:
Customer service automation: While you'll need live agents to tackle intricate problems or risk further frustrating customers, natural language processing platforms let buyers type in queries and get instant answers to frequently asked questions — such as how to reset a password — without a human assistant.
Chatbots: These allow customers who prefer to connect by text to do so. It can also sort queries to the appropriate best suited to handle them.
Voice assistants: This tech works like a chatbot but for live calls, sorting phone calls and directing them to the correct person if the AI alone can't solve the problem.
Sentiment analysis: Would it help your support personnel if they knew if an incoming call was hostile ahead of time? Absolutely. AI can interpret the tone of text typed into customer service queries to let them emotionally prepare.
Machine learning: Computers can predict customer needs, providing you with valuable information you can use to improve your products and services. For example, they can observe purchase trends, and alert you and buyers to potential fraud.
Addressing the Importance of Privacy and Security
Personalization improves the customer experience. However, privacy and security concerns can halt online purchases if shoppers fear a scam. Unfortunately, fraud abounds, making them rightfully suspicious.
It's absolutely vital to secure your online store. On your end, you can:
Choose a secure e-commerce platform.
Implement SSL certificates.
Use two-factor authentication, especially if storing customer credit card information for ease of checkout.
Additionally, you can improve the appearance of your social media and email campaigns by ensuring your landing pages match the original advertisement's graphics, layout, and design. Integrating the same throughout your print advertisements further increases your legitimacy and creates a seamless experience for everyone who walks through your door.
Personalizing the Customer Experience
Technology makes personalizing the customer experience easier than ever. Unfortunately, businesses that don't take this step in today's age risk falling behind, as shoppers have come to expect such customization from merchants. Use the tips above to keep shoppers coming back time and again.
Read more about marketing for your business in these earlier published blogs.