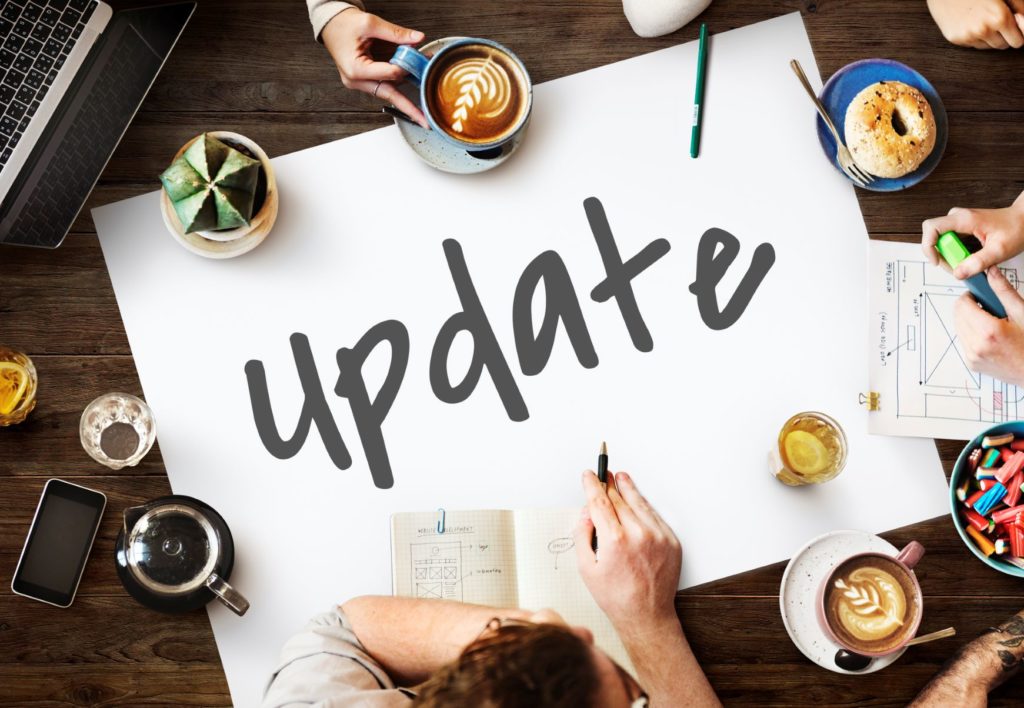 The pandemic has been such a strain on many small business owners that some matters have been pushed into the "do it later" file. Now's the time to get up to date with various matters. It requires you to put in some time, but actions now can save you time and problems down the road. Here are some ideas for getting caught up on various business matters.
Updates for your cellular plans
G5 offers ultra-fast internet speed (10-30Gbps versus 100-300Mbps for G4). Since the cliché that time is money never gets old, those who use their smartphones for business applications would find this faster speed helpful.
Check for offers by carriers for new service plans and smartphone updates. For example, Verizon has a slew of offerings for small businesses. T-Mobile offers an unlimited rate for small businesses using G5.
Your software and apps
If you're using Windows 10, you're not behind the times…yet. Windows 11 is set to debut during the holiday season. Microsoft announced the new features that this version of its operating system will have. It's a free upgrade for those running Windows 10.
The thing to know now is that to run Windows 11, you will need hardware that can accommodate it (usually a computer no older than 2018). You may want to buy newer computers for your business so you can use the latest software. Keep in mind tax breaks that enable you to write off your costs in the year you buy your new hardware.
Also check on updates for the apps you use. There are a number of reasons to do so, including improved security.
Updating your IRS information
The IRS wants to know where your business is and who is the "responsible person" who can receive communications on behalf of the business. As a result of COVID-19, some small businesses relocated (perhaps to homes and out of commercial space). What's more, people have come and gone from the company. Your "responsible person" may be different…or at least in a different location.
Notify the IRS of any change using Form 8822-B. If the IRS thinks the information about your business isn't up to date, it may send you a letter requesting you to provide new information if necessary. This is not an audit.
Your amendments to retirement and employee benefit plans
In the past couple of years, there have been dramatic changes to qualified retirement plans and various employee benefit plans (e.g., health FSAs, dependent care assistance plans). To incorporate voluntary and mandatory changes in your plans, you need to file amendments.
Note: If your qualified retirement plan is a prototype plan from a brokerage firm or other financial institution, they make the amendments; you merely retain copies of those amendments.
Final thought
Make it part of your business routine to stay up to date on the latest trends in your industry as well as technology and other matters. Again, this requires some scheduling of your valuable time, but will pay off in better business practices.