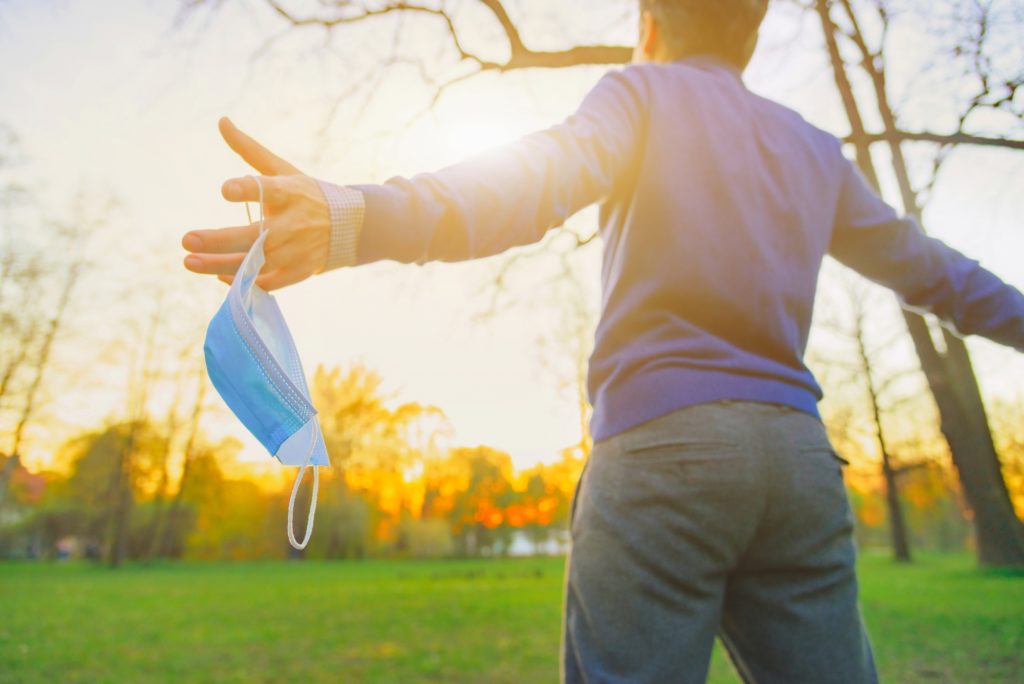 On May 13, 2021, the CDC updated its mask guidelines, saying that fully-vaccinated people can resume activities they did prior to the pandemic and that they don't have to wear masks or socially distance unless otherwise required.
How does this change impact your business?
Masking in your business?
State and local governments may set their own rules. Also, local businesses are permitted to set their own guidelines on masking and social distancing. Some major retailers, including Walmart, has gone maskless, while Target is retaining masking for the present. Look around at your local businesses. Have they eliminated masking and social distancing (are the signs gone from the stores, the floors, etc.)?
Whether you continue to require masks and use social distancing depends in part on the type of business, your location, and other factors. For example, medical offices may continue masking while restaurants no longer require patrons to enter with a mask.
Whatever your decision, it makes sense to continue sanitary practices. This means wiping down surfaces continually and providing hand sanitizers for employees and customers. These good business practices will cut down on the transmission of all types of germs, not merely COVID-19.
Remote work?
While businesses in most locations can fully open, this doesn't mean employees must return to the workplace and forgo remote work arrangements. It depends on the business. Again, big corporations are split, with Microsoft and Twitter allowing more work-from-home options, while Google and Goldman Sacks want employees to return to the office. Small businesses can use remote work arrangements where possible, and this is advantageous:
Employee retention: Some employees prefer the option of working some or all of the time from home.
Employee recruitment: If you're permitting employees to work remotely, then you can recruit from a virtually unlimited pool of talent.
Cost savings. You may be able to downsize your current facilities (e.g., subleasing space you no longer need; not renewing the lease when the current term is up).
Environmental benefits. Remote workers who avoid the need to commute produce less adverse impact on the environment.
Marketing and sales activities?
During the pandemic, many businesses learned from necessity to engage with customers and prospects online. Zoom activities became then normal. Now, in light of the new CDC guidelines, you have to decide whether to continue these activities and how to integrate them into your regular marketing efforts.
Many businesses also adopted new sales channels, such as online sales and curbside pickups. Again, these new sales channels helped many businesses to survive. And many saw these new sales channels as positive additions to their original in-store or in-restaurant sales. Will you continue to use the new methods with or in place of old methods?
Final thought
This blog in a series on "Recoveries Strategies" shows that business owners must constantly adapt to change.
As President John Kennedy said: "Change is the law of life. And those who look only to the past or present are certain to miss the future."
What's your future look like?