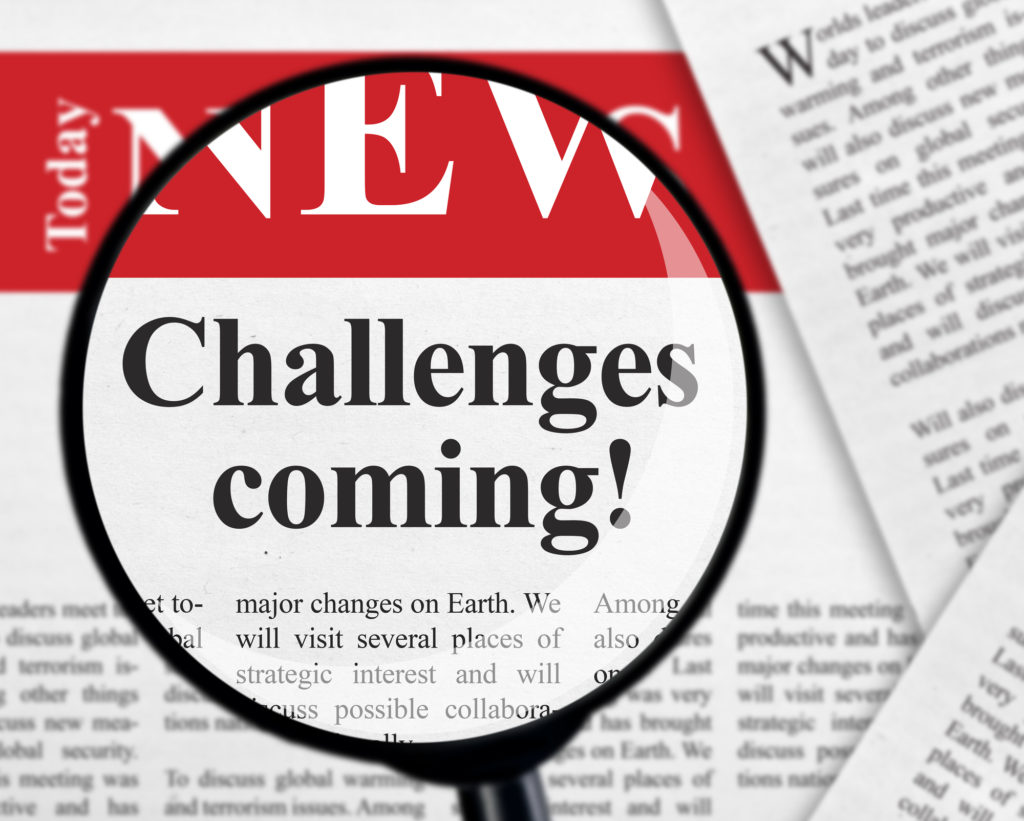 The NFIB Monthly Small Business Survey shows that optimism has returned. As the economy opens up, businesses face new challenges that didn't exist during the pandemic.
What are these challenges and how can you deal with them?
Unfilled jobs
According to the NFIB survey, nearly 60% of small businesses have jobs they can't fill. If you look around your community, you can't avoid seeing "help wanted" signs in just about every store and restaurant.
What to do:
As states start to cut off extended unemployment benefits, it's likely that more people will return to the labor market. Nonetheless, businesses must look for ways to attract and retain employees, including:
Increasing pay. Minimum wage jobs may not be filled with minimum wage compensation; additional pay or other benefits need to be added.
Adding perks. Companies are getting creative with their offering. Besides health care and other traditional benefits, some are now promoting their paying for higher education and student loan assistance.
Supply chain challenges
Some businesses are facing difficulties in obtaining items they need or getting them at affordable prices. For example, home contractors face hikes in the price of lumber (up 340% since last year).
What to do:
One action that businesses with supply chain issues need to do is manage customer expectations. Deliveries may be delayed through no fault of the seller. For example, there's a big backlog on high-end home appliances. Some contractors have been using what's available now with the promise of substituting desired items when they become available.
Another point is that some of the supply chain challenges are temporary. As the economy worldwide recovers, manufacturing and shipping will eventually return to pre-pandemic levels. Many experts say this should happen by next year.
New government rules
The new Administration has already introduced new rules and it is likely there are more to come. For example, businesses that offer group health coverage and are subject to COBRA must provide premium assistance to workers who've been involuntarily terminated or had their hours reduced. This new rule, which was part of the American Rescue Plan Act in March, requires employers to determine if they're subject to the new rule and, if so, give notice to employees, refund premiums already paid for the premium assistance period (April 1, 2021, through September 30, 2021), and change their employment tax deposits to get credit for the premium assistance.
What to do:
Stay on top of developments. The Administration has an ambitious plan for climate change, which will surely bring new rules for businesses. When it comes to new tax rules, be sure to work with a tax CPA or other advisor.
Profitability
Businesses that have survived the pandemic now face new threats to profitability: weaker sales, higher cost of materials (e.g., higher prices at the pump), higher labor costs, and higher taxes and regulatory costs.
What to do:
Some threats are temporary so that profitability will return when the threats subside. Others likely will continue. Businesses must review their pricing policy: if they pay more for labor and materials, they have to charge more just to maintain the same profit level. Of course, it's important to look closely at each threat and address each one (for example, boosting marketing efforts to increase sales).
Final thought
"We cannot direct the wind, but we can adjust the sails." – Dolly Parton
In 2020, businesses had to adapt to conditions created by the pandemic. In 2021, they must adapt again to new conditions. Adapting is nothing new for business owners. After all, you started with nothing and continually adapted successfully if you've made it this far.