"There are two things people want more than sex and money: recognition and praise."
-- Mary Kay Ash, Founder of Mary Kay Cosmetics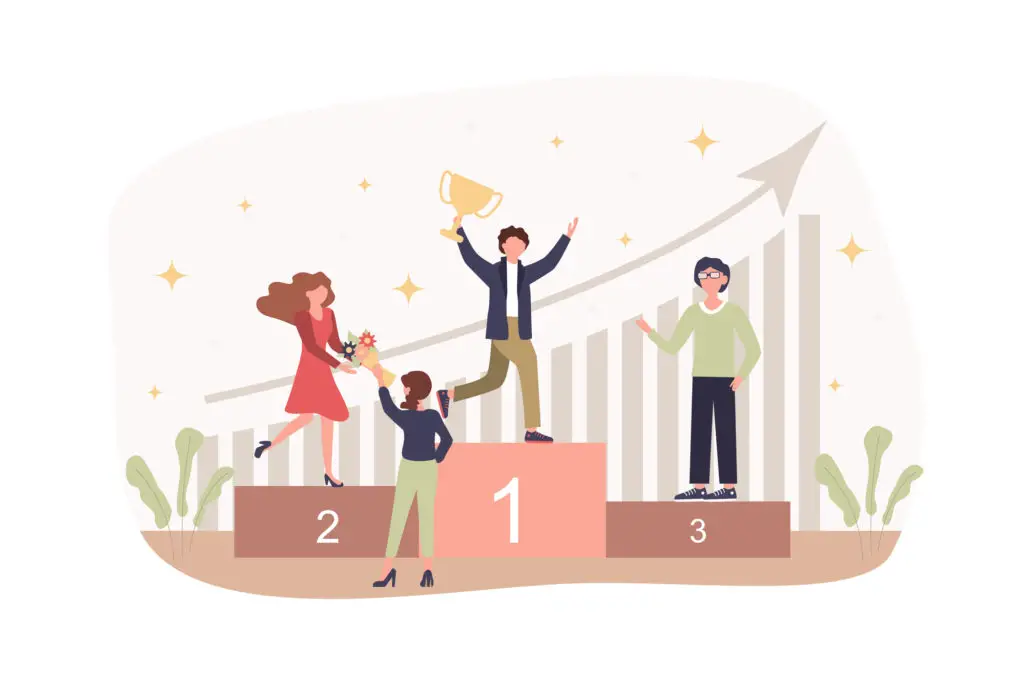 Small business owners know it's important to recognize the achievements of employees. It's been reported companies with formal recognition programs have 31% less turnover and are 12 times more likely to have strong business outcomes. But what about recognition for companies and their owners? It is important too. What form can this recognition take?
Importance of recognizing small business owners
Small business owners self-define their success and don't necessarily seek out recognition or praise. Success may be in the form of increasing profitability, expanding their workforce and adding benefits, contributing to their community, or simply surviving the many challenges they face regularly. Owners who achieve success (however they define it) give themselves kudos. But external recognition of their success is important. It can be helpful in promoting their companies. This can translate into increased revenue, greater employee loyalty and motivation, and personal satisfaction for themselves.
External recognition can be a motivator for owners. The rule of esteem enunciated in Westside Toastmasters's Rules of Persuasian is that "all humans need and want praise, recognition, and acceptance." Praise can release energy for small business owners to do more. Mark Twain said: "I can live for two months on a good compliment."
Forms of recognition
For many small business owners, there is no recognition at all of their achievements, other than self-satisfaction. For others recognition comes informally from family, friends, employees, and their local community. Still, for others, there are some formal recognition opportunities, such as:
SBA's Small Business Week Awards. These awards are annual. One of the categories is Small Business Person of the Year, and this year it was

Jill Rae Scarbro

, West Virginia owner of Future Learning Services. This year's winners were announced in April, just ahead of National Small Business Week (May 2-5, 2022).
Thank you small business awards sponsored by The Hartford, Spotify Advertising, and Silver Lining. 50 finalists will be vetted this month, with 16 small business owners named as winners.
Dream Big Awards sponsored by the U.S. Chamber of Commerce and Chase for Business, like the SBA awards, has various categories, including young entrepreneur achievement award. Deadline for applications: July 8, 2022.
Recognition of Me
I've been honored to be recognized over the years in various ways and it is appreciated. Is it unseemly to toot one's own horn? I was named one of the top 100 small business influencers 5 years in a row. I was named by New York Enterprise Reports (which is no longer publishing) as Advocate of the Year. And my blogs annually receive recognition, most recently by:
Final thought
Unlike employees who can be easily recognized for their efforts by their employers, small business owners usually have to be satisfied with success without applause. Some may get recognition by means of awards. If you do, congratulations…and be grateful.