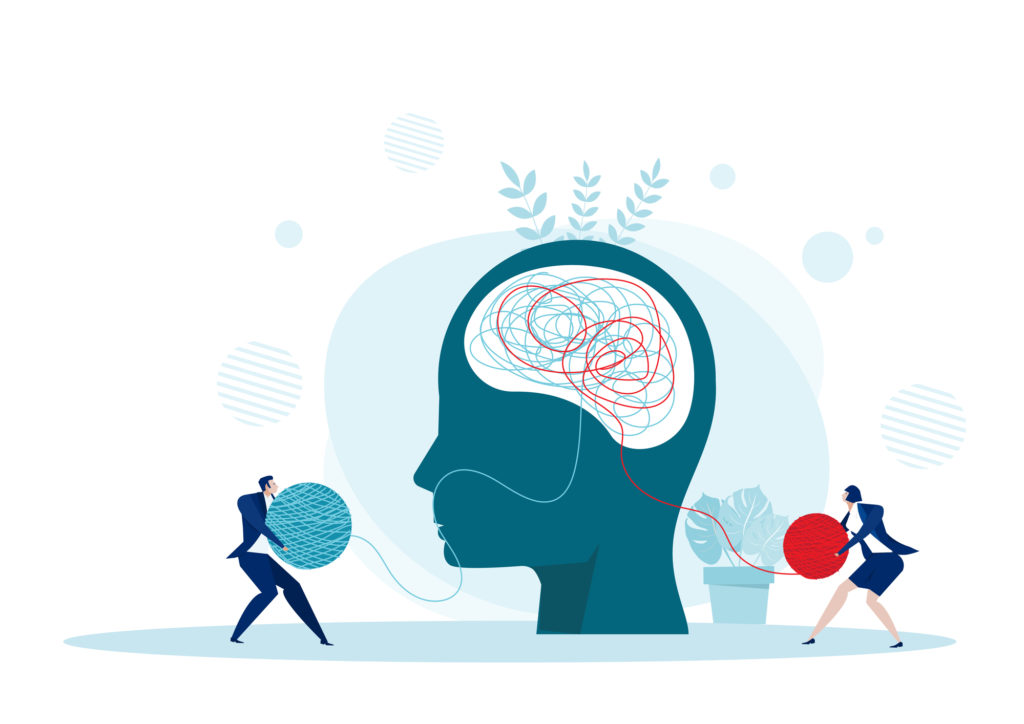 Small business owners have been through a lot in the past months. Many have seen substantial declines in revenues, some have had to pivot their business models, and unfortunately, some have already gone under. But if history has taught us anything, times change and businesses find ways to come back; entrepreneurs find ways to start up again. Success in these endeavors depends in part on the mindset of the business owner.
How business owners are feeling now
It's unfortunate that many business owners aren't feeling too good right now. According to a recent report from Xero, more than half (57%) of small business owners have increasing concerns about their mental health. The feeling of being "worn down" is prevalent.
Owners' mindsets include feeling uneasy, anxious, confused, and having a sense of loss. Whether this changes soon depends on external factors—new government assistance programs, easing of government restrictions, a vaccine—and a big internal factor—the owners' mindset.
How to stay positive
There are numerous scholarly articles and popular blogs on how to stay positive. It may be helpful to remind yourself of some of the key actions you can take to improve your mindset and maintain positivity.
Here are 10 ideas collected from these sources to help you have a positive mindset. You may be familiar with some or all of them but it doesn't hurt to be reminded.
Look at problems as opportunities. Many businesses have turned the pandemic into a plus in how they manage their budget, their employees, and their business goals.
Don't look back. Prior to the pandemic, many businesses had been on track for impressive growth. COVID-19 and government restrictions that ensued curtailed the potential economic success that had been anticipated. Forget it. Things happen. Move on.
Enjoy the moment. Like most small business owners, you probably like what you're doing or you wouldn't be doing it. The work itself is a joy; don't forget it.
Keep moving forward. Set new goals and work toward them. The process itself supports positivity.
Ditch the blame. If you listen to the media on just about any subject, there's always someone or something being blamed for the situation. It's all too easy to sink into the blame game. It doesn't help positivity so don't do it.
Surround yourself with positive people. Limit your interactions with people who enjoy complaining.
Express gratitude. Whatever has happened to your business, likely there are bright spots to celebrate. Do it.
Laugh. Mark Twain said "comedy is tragedy plus time," meaning comedy is born from tragedy. If times are tough for you, don't forget to laugh now and then. You'll feel better.
Exercise. It's well known that exercise relieves stress and anxiety. Whether you can visit a gym (local restrictions permitting) or just take a walk, the activity can have a positive impact on your mindset.
Get help. If you're experiencing trouble staying positive and perhaps are experiencing anxiety or other mental health issues, don't hesitate to seek professional help. The sooner you address the issues, the quicker you can resolve them.
Final thought
In the words of Ralph Waldo Emerson:
"The voyage of the best ship is a zigzag line of a hundred tacks. See the line from a sufficient distance, and it straightens itself to the average tendency. Your genuine action will explain itself, and will explain your other genuine actions. Your conformity explains nothing. Act singly, and what you have already done singly will justify you now. Greatness appeals to the future."
Keep looking ahead!