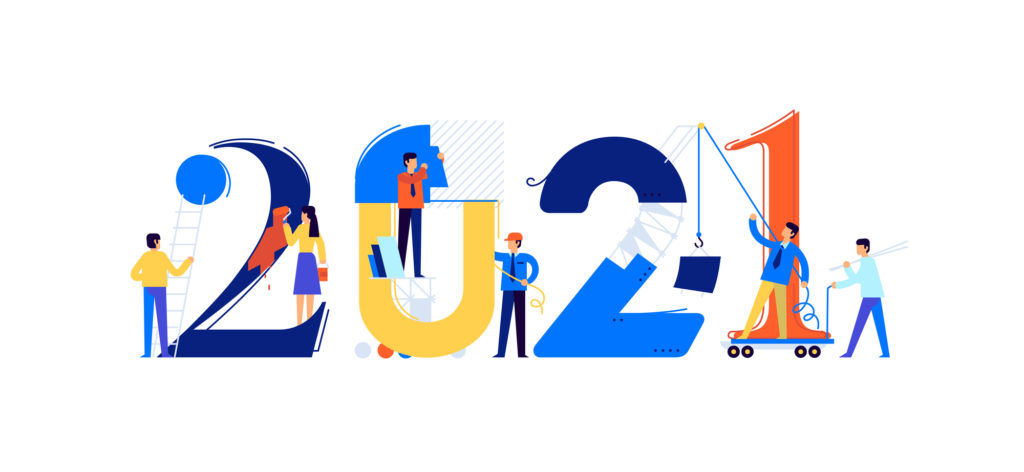 2020 has come to an end. If you are still in business, congratulations. The statistics on small business closures are grim. Yelp found that 60% of business closures due to the pandemic were permanent. With the current new wave of COVID-19 cases and repeated government-mandated shutdowns, it can be expected that more small businesses will go under.
If you have been unable to withstand the tsunami that was the pandemic, take heart because a new year presents new opportunities for those with an entrepreneurial spirit. Throughout this year, blogs have focused on preparing for economic change. Here are some thoughts to help you wind up your activities for the year and look toward the future.
Winding up 2020
If your business is still in operation, the end of the year is a time to take stock of where you stand. This year it means not only reviewing your financial data, but also looking at your physical and emotional well-being.
You're doing well if you can still make payroll, have had minimal or no layoffs, continue to meet your monthly expenses, and you and your staff are healthy. You're not doing well if you have been forced to make big layoffs, can't pay your obligations, and don't see a path forward although you continue to hang on.
Some thoughts for winding up the year:
Review your revenue and expenses for the year. If you are in the red, work with your CPA or other tax professional to get ready to file for a net operating loss quick refund (owners of pass-through entities claim their share of the business's NOL on their personal returns). If your numbers are really bad, decide whether to shutdown or power forward.
Take inventory. If you resell merchandise, be sure to take a physical inventory so you know what you really have on hand, after holiday sales and shrinkage. In stocking up for the new year, be sure to factor in realistic expectations for an economic recovery.
Beginning 2021
Whether 2020 was a good year or a bad year for you, the thing to remember is that 2021 presents an opportunity to start fresh. The following thoughts may help you:
"You are never too old to set another goal or to dream a new dream."
C.S. Lewis

"For last year's words belong to last year's language. And next year's words await another voice. And to make an end is to make a beginning." T.S. Eliot

"New beginnings are often disguised as painful endings." Lao Tsu

"Learn from yesterday, live for today, hope for tomorrow." Albert Einstein
Final thought
This concludes our blog series on Preparing for Economic Changes. Next year we'll focus on Recovery Strategies. Many thanks for your continued support of Big Ideas for Small Business®. Happy New Year to all!