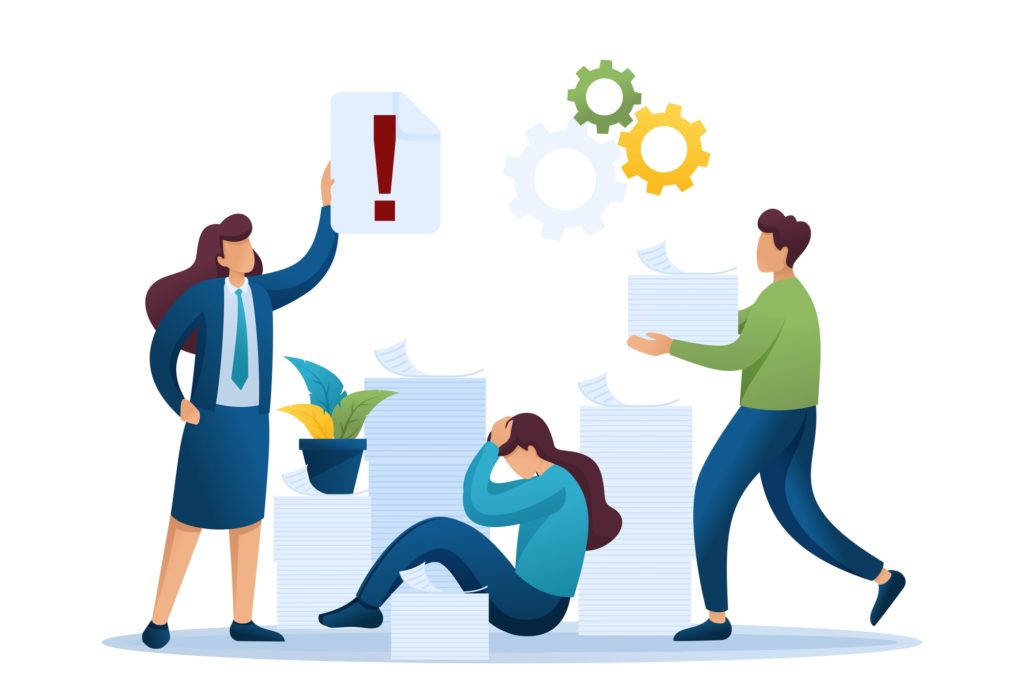 The pandemic has been stressful. Inflation is taking its toll on everyone. Crime, politics, you name it…all are contributing to challenges to mental health. May is Mental Health Awareness Month, so it's a good time for companies to focus on this issue for their employees. There's a good reason for this because according to a recent survey by JobSage, more than one in 4 employees have quit their jobs during the "Great Resignation" because of their mental health. To retain employees and keep your workforce happy and healthy, understand the problem and what you can do about it.
What employees say about their companies and their mental health
Mental health issues experienced by employees include stress, depression, lack of motivation, anxiety, and anger. They claim these issues are brought on…at least in part…by being overworked, receiving inadequate compensation, not having sufficient job security and support, and lack of benefits. This has led to nearly 2 in 5 employees saying work had the worst impact on their mental health; their finances (42%) were second. And one in 5 said their companies didn't do enough for their mental health.
What can employers do to improve the situation?
Employees have a lot to say about ways in which companies can help them out. Consider these statistics from the JobSage survey:
47% want a better work-life balance
42% want more time off
41% would like greater schedule flexibility
37% would welcome workplace discussions about mental health
35% want training on topics, such as stress management
Employers need to look closely at these statistics so they can address concerns. Would giving mental health days off, with pay, be helpful? Unfortunately, 66% of those with this benefit said they felt guilty about taking this time off. Clearly, destigmatizing mental health problems is an important start to addressing employee concerns so they can feel comfortable in discussing their issues and taking the time needed to remediate the problems.
Be sure company health plans provide access to mental health professionals in a variety of ways—teletherapy, text-based therapy, and in-person therapy. Make reasonable accommodations for employees with psychiatric illnesses per the Americans with Disabilities Act (ADA).
Final thought
Actress Glenn Close said: "What mental health needs is more sunlight, more candor, more unashamed conversation."
The National Alliance on Mental Illness (NAMI) is supporting this year's theme: "Together for Mental Health." NAMI has videos and graphics to spread awareness of mental health. Employers can share NAMI's resources with employees and take actions to help employees handle their mental health problems. The DOL also has some resources for employers to make accommodations under the ADA as noted earlier as well as to foster a mentally healthy workplace.