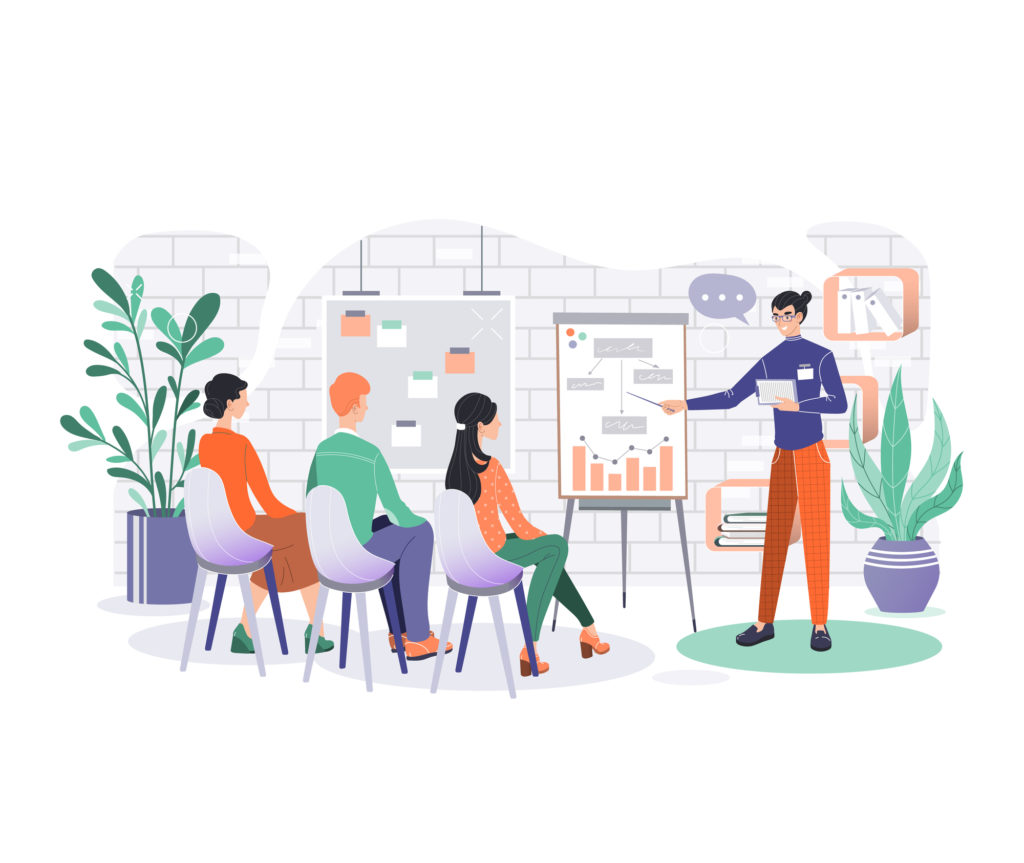 Many businesses are in the midst of their busy season. Nonetheless, there's a housekeeping matter that shouldn't be overlooked. One of the requirements for corporations in most states is to have an annual board meeting. Typically, these are held near the end of the year to address certain matters for the coming year. What are some of the reasons you need to hold your meeting, what should be discussed, and how should you conduct the meeting? (The following is an update of a blog run a few years ago.)
Why hold an annual meeting?
If you are the only owner or work with family and friends, you may think that it's no big deal to skip the formalities. After all, you may be talking only to yourself. However, missing the meeting (which means you don't put the meeting in writing and keep the record in the corporate minutes book) is a big deal; it can cause problems:
Loss of personal liability protection. If you don't respect the corporate entity, creditors may be able to get at your personal assets by "piercing the corporate veil." Even if you don't have creditors breathing down your neck now, you could face problems in the future, and your prior failure to hold an annual meeting may come to light and hurt you then.
Missed financial opportunities. There are certain actions by the corporation that require formal approval. Here is a partial list of actions to consider in an annual meeting:
Arranging for sale-leaseback arrangements
Giving dividends to shareholders
Purchasing the assets of another company
Selling corporate assets or shares
Taking a loan (e.g., setting up a line of credit)
Missed tax opportunities. There are various tax strategies that require the corporation to formally adopt. Here are some of them:
Adopting an accountable plan for employee expenses and reimbursement for officer's expenses.
Changing accounting methods.
Choosing to use special tax rules (e.g., the de minimis safe harbor for writing off the cost of items instead of capitalizing them. While a resolution isn't mandatory, using the safe harbor requires that the business have procedures in place for it, so the resolution is a good idea).
Making or terminating an S election
Instituting employee benefit plans (e.g., 401(k) plans, adoption assistance)
Retaining earnings by a C corporations (and specifying the reasons for doing so)
Routine housekeeping. At the meeting, be sure to address the election of officers and directors. State law dictates who can serve as what (e.g., you may be able to serve as president and treasurer but need someone else to be the corporate secretary); be sure you have required positions filled. The annual board meeting is also a time to give year-end bonuses and set compensation for the coming year (especially when it comes to shareholder-employees).
Where to hold the meeting
If you are the sole owner, the location and manner of the meeting obviously can be informal. Your kitchen table may do, as long as your home address is designated as the location of the meeting.
If there is more than one owner, the meeting may be held in any of the following ways, provided state law allows it:
In person. Owners attend at a designated time and location. South Carolina requires that this option be used.
Virtually. The idea of meeting electronically started several year ago, but its use was accelerated because of COVID-19. This virtual option enables attendance where distance may pose a problem.
"Hybrid meeting." Some attend in person while others do so virtually.
Whatever venue is used, the same notice rules and formalities of a meeting (i.e., call to order, procedure for voting on measures, etc.) must be followed.
How to do the meeting
Check your state law requirements about when and how to give notice to shareholders of the meeting, or a waiver of notice, as well as the information to include in the minutes of the meeting. You can find templates for these actions from eforms, FormSwift, and RocketLawyer. There may be blank forms in your corporate book if you got one when you incorporated. If you don't know what to do about an annual meeting, contact an attorney.
Other entities
Even if your business isn't incorporated—for example, you're a limited liability company, now is a great time to run through the list of topics listed above and consider those that relate to your situation. It can help you start the new year off right.
Final thought
The majority of meetings should be discussions that lead to decisions.
~ Patrick Lencioni, author of business management books
Your annual meeting is a time to reflect on the year about to end and what you'd like to happen in the coming year. Where required as part of your annual meeting, put it in writing…in the minutes.