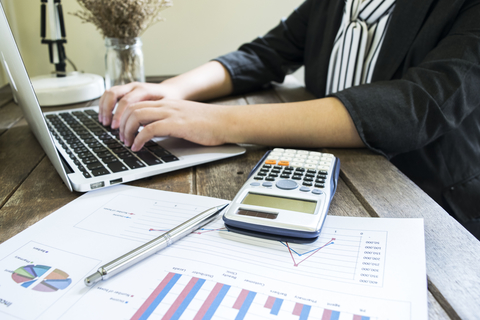 According to PWC's 2018 Employee Financial Wellness Survey, 54% of employees feel stressed about their finances. What does this mean in your workplace?
Impact of stressed employees
Financial stress isn't merely the problem of employees; it impacts employers as well. A report 2 years ago estimated the cost to companies for employees with the lowest levels of financial wellness at $94 to $198 each annually.
The financial issues for the company can be:
Absenteeism
Low productivity
Garnishments
Delayed retirement
Helping employees to improve their financial wellness can help address each of these issues. And it can create more employee loyalty, a valued asset for your business in this tight labor market.
Employees want help
According to Prudential, 63% of people don't have enough rainy day funds to cover a $500 emergency. The PWC survey noted earlier found that while more than half (54%) of employees want to make their own financial decisions, they want validation. For example, a quarter of them would like access to unbiased financial counselors, and a fifth wanted more help in understanding and using employee benefits.
Areas of concern to employees
Some of the main areas of concern:
Health coverage. Older workers are staying on the job to keep their company coverage.
Retirement benefits. Again, employees are not retiring so they can improve their retirement savings.
Student loans. Graduates are factoring in financial help with paying down loans when deciding to take or remain on a job.
What can small businesses do?
A majority of large employers have comprehensive wellness programs to increase the financial health of their staff. According to a Prudential survey, 83% now offer financial wellness programs (compared with just 20% 2 years earlier). And research shows that it works. But what can small businesses do to help employees without breaking their budgets? Here are some ideas:
Offer access to financial wellness tools. For example, suggest Even's Instapay, which is a free app that helps employees with budgeting, spending, and saving (there's also a subscription version for $6 per month). Walmart has done it for its employees and has partnered with Even to enable any users to pick up cash at any Walmart. The app also enables employees to receive an advance of some of their paycheck up to 13 days early, with no interest.
Arrange for payroll assistance with student loan repayment. There are various options for this purpose listed in a previous blog.
Adopt financial wellness a program. For example, if Paychex handles your payroll, you can offer employees a free wellness program called FinFit. Prudential's The Wellness Effect offers customized programs for companies to help their employees (costs are only incurred when products, such as managed accounts, are chosen). The programs include tools (including LINK, a personalized financial roadmap app), customized learning, and access to a library of articles, videos, and infographics on financial wellness.
Final thought
Keep the tax implications of your benefits offering in mind. For example, retirement planning assistance to employees is a tax-free fringe benefit to them and deductible by you. Find a list of the tax treatment of other benefits in IRS Publication 15-B.