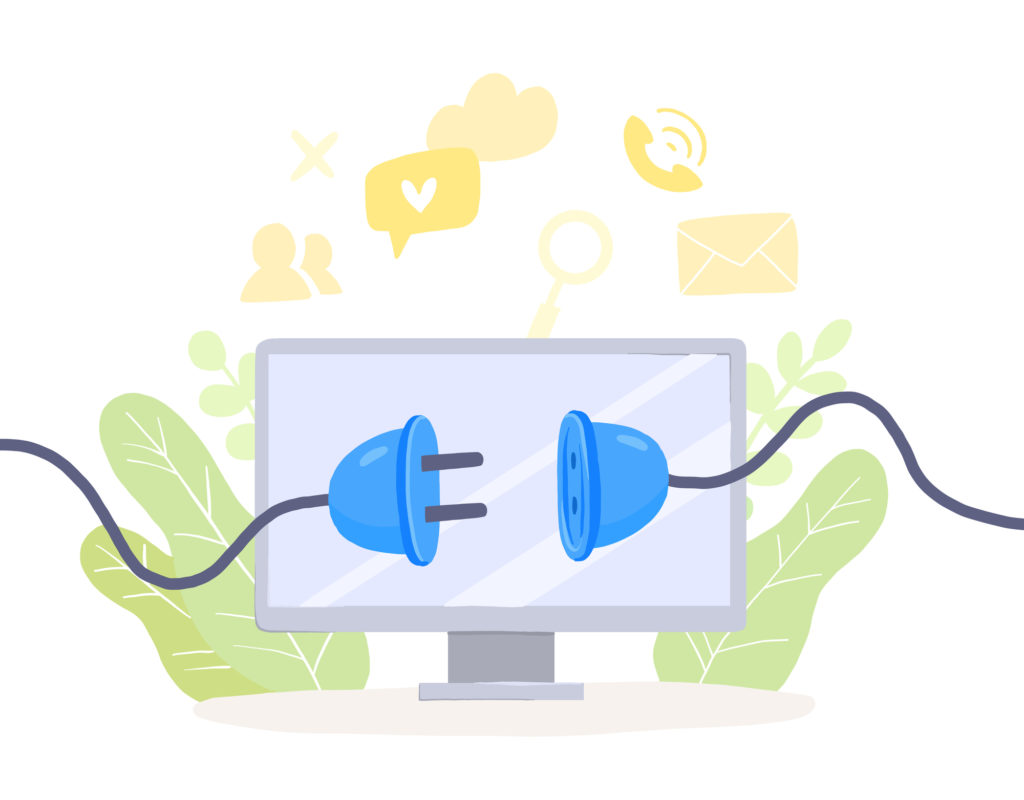 With more employees continuing to work from home, the lines between work and personal hours can easily become blurred. Business calls, texts, and email are ubiquitous.
The lack of boundaries is accentuated when employees are located in different time zones. For example, someone on the West Coast might think to call someone on the East Coast at 4 pm Pacific Time, a normal part of the workday. That translates into 8 pm Eastern Time. Or a worker on the East Coast may send an email at 9 am Eastern Time to someone on the West Coast and expect an immediate response.
It's time for companies to give serious consideration to setting limits so employees can disconnect from work.
Impact of "always on"
The problem with today's technology is that is easily enables everyone to stay connected all the time. This can create serious physical and mental health issues for employees, including stress, anxiety, and exhaustion.
In today's tight labor market, employees can be picky about the type of company they want to work for. One that limits business after hours likely will be favored over those that demand constant communication.
Legal requirements
In the U.S., as yet there are no laws on the right to disconnect. However, there is a growing trend globally. France, for example, has a law under which employees do not have to do work—take calls or read email—outside of their work hours. JDSupra has an extensive review of disconnect laws worldwide.
There have been attempts to create right-to-disconnect laws in the U.S. For example, a proposal was made a couple of years ago in the NYC Council to make it illegal for companies with 10 or more employees to require workers to check email or respond to communications in non-work hours. It was not enacted (as far as I could determine).
Company requirements
If you want to adopt a right to disconnect policy for your company, give consideration to formalizing it and communicating it to employees. Also important is not only the letter of the law, so to speak, but the spirit of the law. Company culture must support a work-life balance for employees. Companies need to find solutions for servicing customers 24/7 without having employees essentially on the clock all the time. Rotating responsibilities for customer responses? Think about it.
Companies may also suggest the use of DoNotDisturb settings on devices or the use of apps that limit communication. Some apps even do so for specific groups (e.g., your employees) or within set locations. These apps may be a better solution than merely instructing employees not to answer after hours.
Here's a list of apps for Androids. Here are the instructions for the Do Not Disturb feature on iPhones and iPads.
Distinction between owners and employees
As a practical matter, it may be fine to have a right-to-disconnect policy for employees, but owners are always on; they can't disconnect. Whether it's handling problems that arise after hours or merely thinking about business problems and opportunities, owners are continually at work.
Nonetheless, it's important for owners, too, to disconnect to the extent possible. This may be through exercise or meditation periods during which devices are off and thoughts are not on business.
Final thought
"Time is the coin of your life. It is the only coin you have, and only you can determine how it will be spent. Be careful lest you let other people spend it for you." -- Carl Sandburg, Poet
Disconnecting from work is important for your employees…and for you (the owner).