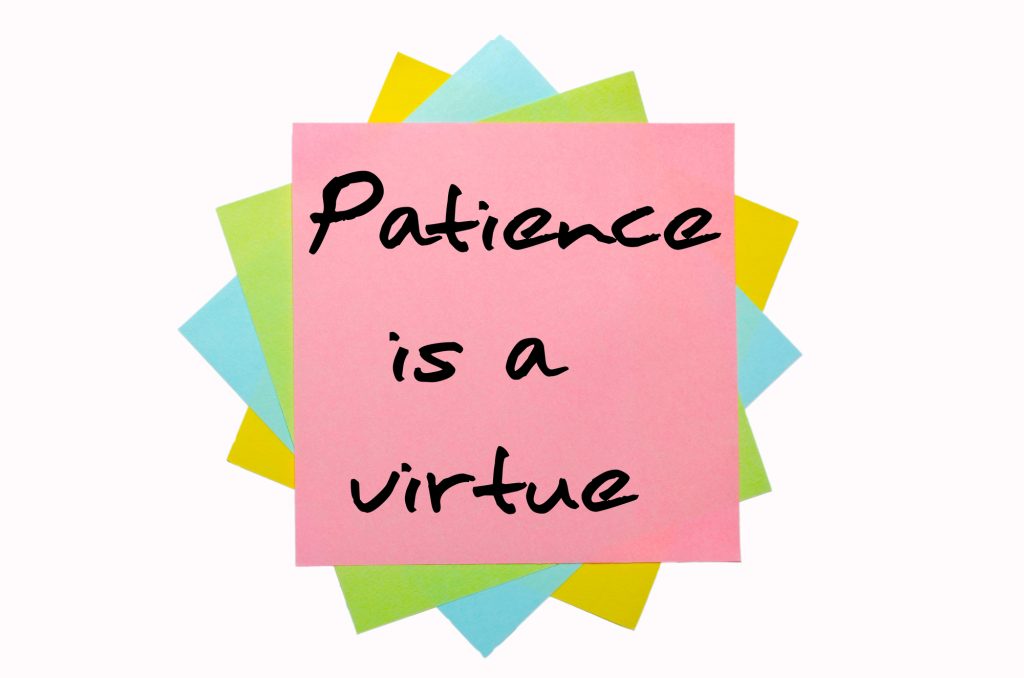 I can still hear my 6th grade teacher say (very often) that "patience is a virtue."
If you're a Type A personality like me, patience isn't your strong suit. It's too easy to be impatient with others when you know you think you can do better, faster, and smarter than what they're supposed to be doing. But being a good leader requires you to develop patience.
Why is patience important?
There are many reasons why it's important for a leader to have patience. One article listed 12 reasons, such as improved productivity, improved time management, and adapting to change.
I'd like to add another reason that is often overlooked: when an owner displays patience, the workplace is just nicer and less stressful. When an owner is impatient, he or she is perceived as aggressive, and employees may become fearful of interaction. What's more, with impatience, you can make rash decisions you'll come to regret.
What can you do to have more patience?
Some business owners are naturally patient. Others have to work at it. One way is to recognize the importance of having patience and self-assessing whether or not this is a personal issue.
Here are 3 other suggestions to develop or improve your patience:
Withhold judgment. Don't snap to an opinion about how your employees are performing. Instead, try to understand what's going on. Perhaps you've asked too much of them or provided too little guidance on what you want done and how.
Be a better listener. This leadership quality was discussed in a previous blog.
Look inward. Ask yourself why you are feeling inpatient about a situation or with respect to a particular employee. The fault may lie with you; you may just be unreasonable.
Owners who have difficulty developing patience may want to ask for help. Seek feedback from your staff, if you are brave enough to accept criticism. Another option: work with a business coach to get a better handle on this important skill.
Final thought
Martial arts expert Bruce Lee said:

"Patience isn't passive, on the contrary, it is concentrated strength."
Practice patience to become a better leader.
As a reminder, last month's blog concerned being openminded. Next month's blog on developing leadership qualities addresses taking responsibility.