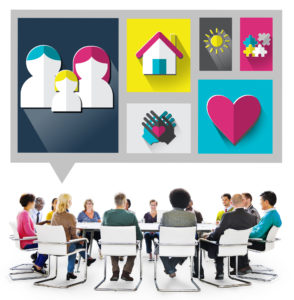 According to a study by Maven and Great Places to Work, companies that provide support for employees with childcare responsibilities have 5.5 times the revenue growth compared with companies that don't. Here are some ways small business can do this with little or no cost.
Parent-friendly policies
Companies that want to be supportive to working parents must recognize the importance of this decision and implement policies that effectuate it. A list of the World's Best Workplaces™ 2020, all large companies, shared a common theme: Employees reported they were able to take time off from work when they thought it necessary. This option is important for all employees, but perhaps more so for employees with parental responsibilities.
My suggestions for parent-friendly policies:
Set the tone of a parent-friendly company.
Don't make employees feel guilty for taking time off for parental responsibilities.
Be supportive of the challenges that working parents face.
Provide benefits important to working parents (discussed below).
Flex time
Working parents prize the ability to arrange their work schedules in conjunction with parental obligations. How great it is to be able to work during school hours, whether children are in classrooms or learning remotely, and at other convenient times?
Clearly, not all companies have the ability to allow for flex time because of the demands of the job. However, those that do can may offer this no-cost benefit. Workforce.com has a sample flextime policy that you can adapt to your needs (the sample policy is old but still viable).
Dependent care assistance
Companies can set up a dependent care assistance plan to help working parents pay for childcare. The plan can be funded by the employer (employees aren't taxed on employer contributions) or set up to enable employees to pay for childcare costs on pre-tax basis.
A dependent care FSA funded by employee salary contributions only costs the company administrative expenses and there are no employment taxes on these employee contributions. The law caps the annual contribution to a dependent care plan at $5,000. While a dependent care assistance plan won't cover the full cost of day care for most employees, it can be a big help.
Family and medical leave
The pandemic triggered a new federal law requiring employers with fewer than 500 employees to provide paid sick leave and paid family leave for employees impacted by COVID-19. Originally set to run through the end of 2020, the Consolidated Appropriations Act, 2021, extends this through March 31, 2021. Employers pay these benefits by credits against employment taxes. Employers with up to 50 employees may obtain an exemption from these mandatory payments, but why do so? It deprives employees of a benefit that doesn't really cost employers a thing.
COVID-19, aside, Federal law requires employers with 50 or more employees to grant 12 weeks of unpaid leave for the birth or adoption of a child or to care for a spouse, child, or parent with a serious health condition. It is advisable for smaller companies to offer the same break as a way to support working parents. What's more, a number of states have their own family and medical leave requirements which are applicable to smaller employers.
Again, the pandemic aside, if employers are not required to provide paid leave but choose to do so, they can claim a paid family and medical leave tax credit. This credit was set to expire at the end of 2020 but has been extended through 2025.
Nursing mothers
Federal law requires employers to provide break time for nursing mothers. This means allowing "reasonable break time for an employee to express breast milk for her nursing child for 1 year after the child's birth each time such employee has need to express the milk." Employers are also required to provide "a place, other than a bathroom, that is shielded from view and free from intrusion from coworkers and the public, which may be used by an employee to express breast milk." It's up to you to ensure that not only the terms of the law, but the spirit of the law, are met.
Final thought
The pandemic has caused too many working mothers to leave their jobs. It's been reported that through September 865,000 women, four times the number of men, have left the workforce.
Companies may not recognize the negative impact on them at this time because of struggles with the pandemic, but the long-term effect of discouraging working parents—mothers and fathers—likely will be devastating. Re-examine your attitudes and company policies now to ensure a parent-friendly work environment.