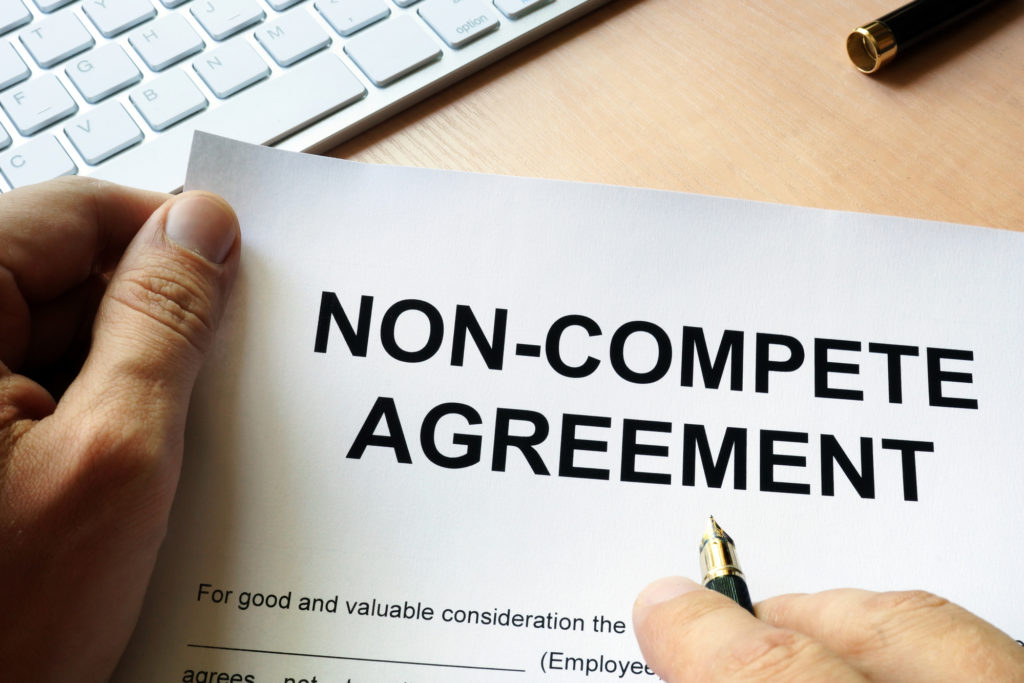 Noncompete agreements are legal contracts between a business and another person—typically an employee or independent contractor—to bar a worker to compete with the business. Noncompete agreements may also be used by a business to bar a person who sold his or her interest in it to go into a new business in competition with the former one. Noncompete agreements are common, but they are increasingly coming under pressure from some state and local governments.
Here's what you need to know about whether you can or should use noncompete agreements.
State law limitations
There is a growing list of states banning or severely limiting noncompete agreements in some situations:
States that limit terms for low-wage workers: Illinois, Maryland, Nevada, Oregon, Virginia.
States that bar them entirely for employees (a noncompete agreement cannot be enforced in state court): California, District of Columbia, Illinois, North Dakota, Oklahoma.
At present, there is no federal law barring noncompete agreements. However, the current administration supports a ban, which could be done through legislation or perhaps FTC rules. An executive order in July asked the FTC to do this. This is something to watch for.
Common law limitations
Even if states don't bar the agreements, there are common law limits on the terms developed by courts over the years. Simply put, you can't bar a person from working in competition with you for all time and in all places. The terms of the agreement must be reasonable and this depends on the situation. It might be reasonable to bar an employee for six months while it may also be reasonable to bar a business seller for three years. Again, it may be reasonable to bar a competitor from operating in the same town (for a reasonable period), but not from competing in a town across the country.
Should you use noncompete agreements?
Noncompete agreements have their place in the business world where still permissible in certain situations (e.g., employees with key talents, such as designers; sales of a business). But consider the following ideas:
For rank-and-file employees, as well as all others, consider nondisclosure agreements in lieu of noncompete agreements. A nondisclosure agreement bars them from using company secrets (e.g., customer lists, pricing, etc.).
For any party, be sure there's adequate consideration; after all, the noncompete is a contract. If it's part of the contract for the sale of a business, consideration is clear. If it's for an employee, check state law. A Massachusetts court this summer said that consideration is not merely the underlying employment.
Maybe you don't want to use a noncompete, even if the law allows it. Consider the following:
"Don't knock your competitors. By boosting others you will boost yourself. A little competition is a good thing and severe competition is a blessing. Thank God for competition.'
-- Jacob Kindleberger, who founded a parchment paper company in the early 1900s.
Final thought
If you decide to use noncompete agreements, you can create your own using templates readily available on the internet. If you do, be sure to run it by an attorney. Once you have an attorney-approved agreement for a certain situation (e.g., hiring a key employee), you can then be confident of using it again without further review. But be sure to monitor state and federal law changes in this area.