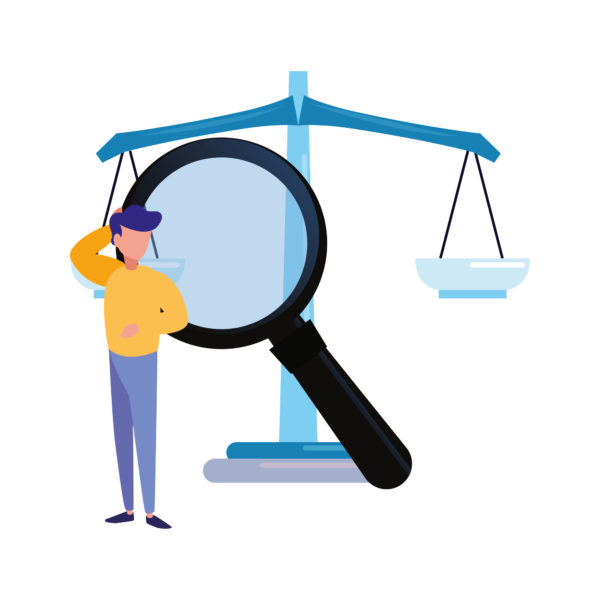 Just about anything you do or say, or anything you don't do or say, is potentially problematic from a legal perspective. There are so many rules and regulations that govern just about every mode of conduct for business. Violating a rule doesn't mean you're headed for a penitentiary. But it could result in lawsuits, fines, penalties, and a lot of time to address claims against you. It can also damage a business's reputation and brand. Small businesses don't have in-house legal counsel to advise them on every step, so what are owners to do? As the saying goes, the best defense is a good offense (actually George Washington in 1799 said "offensive operations, often times, is the surest, if not the only means of defense"), which means you must become proactive. Know potential risks so you can address them. Here are some traps to avoid:
Watch for possible ADA violations
October is National Disability Employment Awareness Month, which is a time to commemorate the many and varied contributions of people with disabilities to America's workplaces and economy. It also serves as a reminder to follow the rules under the Americans for Disabilities Act (ADA).  Here are some practices to follow with respect to the ADA and more:
Consider accommodations to make things easier for employees with a disability. The law requires employers to make "reasonable accommodations." Be sure to think twice before you deem something unreasonable.
Review your disaster emergency plans to see if they include any special needs (e.g., evacuation help for an employee with mobility issues).
Check ADA requirements for public access by customers. Unfortunately, there are unscrupulous lawyers checking, for example, the height of bathroom mirrors above countertops (a bottom edge for the reflecting surface no more than 40 inches off the floor and a top edge a maximum of 74 inches from the floor) to find any excuse to recover damages for ADA violations.
Look over your current staffing if the company has made a commitment to inclusiveness. While this isn't a legal trap (there are no quotas for having individuals with disabilities on the payroll), not doing so could violate your commitment and tarnish the company's reputation. You need to walk the talk. Here are some resources to help with this.
Don't ignore social media marketing musts
There are several practices to follow when it comes to social media. Here are some of them:
Disclose when you are paid for a post. Follow FTC endorsement guidelines on this.
Adhere to your privacy policy. If your website says you won't share viewer/subscriber information, then don't.
Don't post material that's copyrighted by someone else (unless you get permission). Follow the rules under the Digital Millennium Copyright Act when uploading text, videos, etc.
Don't post statements that may be defamatory.
Put it in writing
Put everything in writing. Create paper trails (which can be on paper or electronic) for all business activities. Here are some general areas to watch:
Contracts should be in writing. While you expect people you deal with to be honorable and do what they say on a handshake, you must have written contracts if you want to enforce them in court in certain cases. This rule applies to the sale of goods for $500 or more (the rule may vary by state so check on applicability in your location) and certain other transactions.
Employee records should document everything. This includes every discussion with an employee (e.g., a disciplinary discussion, warnings, employee complaints). This is essential to prevent claims of wrongful termination, retribution, or other actions against the company.
Get agreements with independent contractors in writing. This is useful in governing the terms of the work to be done. It is also helpful in establishing worker classification for the IRS and other purposes by showing that the parties intend the worker to not be an employee.
Final thought
The statistics on lawsuits against small businesses are alarming. According to the U.S. Chamber Institute for Legal Reform, based on the most recent statistics, "while small businesses accounted for 19% of the business revenues earned in 2018, they bore 53% of the costs of the commercial tort system, or $182 billion." Whatever time and effort you put into minimizing your legal exposure won't be wasted and may be money in the bank.