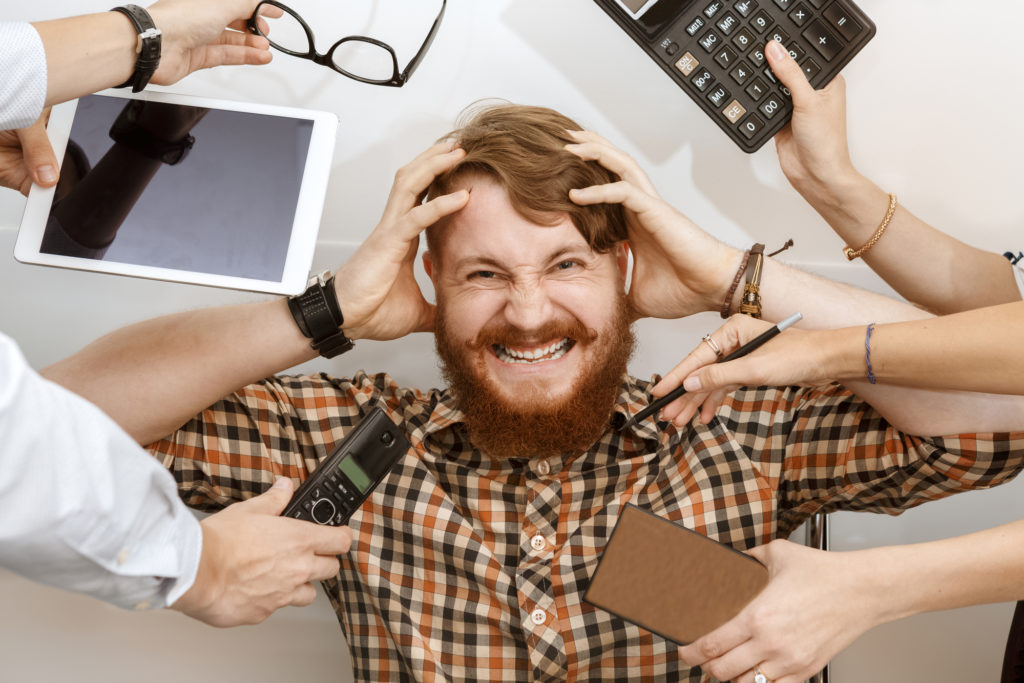 With the "Great Resignation," in which 4.2 million employees quit their jobs in just October 2021, small business owners need to be smart about handling their staff. They may be inadvertently contributing to the mass exodus from the workplace.
Here are 5 actions that likely will trigger job openings in your company…unless you take action now to avoid this result.
1. Demanding overtime
Due to the labor shortage, some companies are asking employees to put in overtime to complete the work needed to get done. Yes, they're paid for the overtime if they're covered employees under the Fair Labor Standards Act (i.e., they're not management). But some companies are demanding overtime and employees don't want to do it. One worker at an airplane repair company was ordered to work every other Saturday, and after a few months, every Saturday. He didn't want to work 6 days a week, so he quit.
2. Requiring remaining employees to fill labor gaps
Companies that have lost employees and have been unable to fill their positions are asking those still on staff to cover the workload, often without overtime or additional compensation. USA Today reports that remaining employees are exhausted, and this burnout has triggered additional departures.
3. Not having a great company culture
Employees want to work for a "good" company and be appreciated. Some companies do this better than others by developing a "caring culture." According to one study, when employees perceive that the company cares about them, they are more loyal and less likely to quit. Without this feeling, they are more likely to quit. BuiltIn lists 10 ways to improve company culture in order to create a better work environment.
4. Not accommodating preferred work arrangements
Many employees became accustomed to working from home and want to continue this work arrangement. They want the flexibility to decide whether to work from home full-time or on some other basis (a hybrid schedule). A FlexJob survey found that 58% of those working remotely during the pandemic would look for another job if they couldn't continue this arrangement. This arrangement may alleviate childcare issues for some employees, eliminate the frustrating, timely, and costly commute, or be a more productive environment.
5. Ignoring employees' financial health
In the wake of the pandemic, personal finances are a top stress for employees. PwC's 10th Annual Employee Financial Wellness Survey found that "many employees are experiencing deep financial strain." This can result in decreased productivity for employees who stay, or resignations for those seeking better opportunities. What can or should small businesses do? According to this survey, 87% of employees want help. These actions range from increasing pay (noting the impact of inflation of wages), adding valued employee benefits (e.g., automatic retirement savings options; student loan repayment assistance), and providing financial guidance (PwC suggests "employers need to ask about their (employees') financial health in ways that preserve employee dignity and privacy" and "encourage intention and prudence when it comes to managing and spending money."
Final thought
Employees aren't expenses; they are assets to your business. Treat them as such and you'll likely retain your valued staff.
As David Novak, former CEO of YUM! Brands (KFC, Pizza Hut, Taco Bell, The Habit Burger Grill, and WingStreet) said:
"People leave when they don't feel appreciated. That's why we've made recognition a really high value. Our business is people-capability first; then you satisfy customers; then you make money."