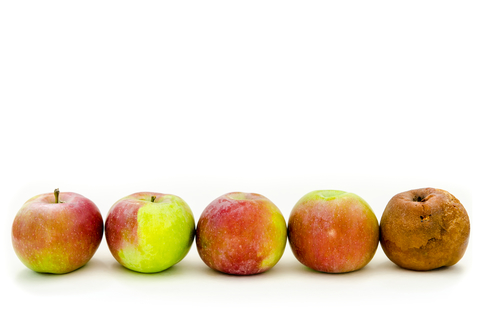 Recently a physician in a good medical practice in my area was convicted of 5 counts of federal drug charges, and it got me to thinking about what this will do to his partners, who had nothing to do with these illegal drug activities.
What does it mean to a small business when an owner or employee does something egregious … embezzles, sexually harasses someone in the company, or the like …and it goes public? Be prepared to handle this and other PR nightmares.
Public relations expert Jennefer Witter of The Boreland Group Inc. shares some ideas on steps to take in preparation and response to an unfortunate event.
Preparation
Don't be caught like a deer in the headlights when something happens that puts your company in a bad light; be prepared.
Recognize that bad things can happen. You plan for natural disasters, but you also need to plan for other types of disasters. Forbes listed the 5 biggest PR disasters from last year, which you likely can recall. They are: United Airlines passenger ejection, Equifax data breach, Dove's whitewashing a black woman, Adidas making a poor choice of words when congratulating Boston Marathon participants, and Uber's (now-former) CEO yelling at a driver.
Have a go-to source for help. When running a small business you likely don't have expertise in public relations and you may not work with a PR firm on a regular basis. But you should use an expert when you face a PR disaster. Take the time now to research the firm or person you will contact for help when needed.
Budget for PR. Your business owner's policy (BOP) won't cover the cost of PR; you have to pay for it yourself. Be sure there's flexibility in your budget to cover this potential expense. Having a line of credit that you can tap when needed is a big help.
Response
How you respond when there's a PR disaster can be the difference between getting through and flourishing, struggling for a long time, or even going under. Face the music quickly and put your response plan into motion. Witter says that with your attorney's advice "owning up to a problem is better than making excuses."
Final thought
Business owners should take to heart a line from Born Yesterday: "never do anything you wouldn't want printed on the front page of the New York Times." In other words, owners shouldn't create their own PR disasters, but should be ready to tackle whatever comes their way.