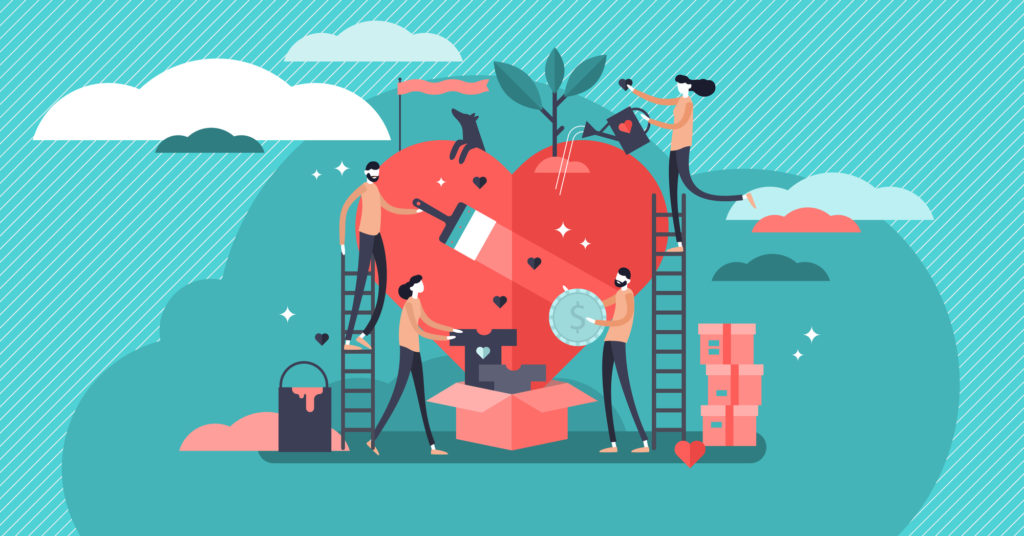 Starting a business usually requires full focus on company activities, leaving little time and money for just about anything else. But if you've become a successful business owner, maybe it's time to think about giving back. I'm in that position now and have thought a lot about how to give back.
Here are 5 ways for business owners to give back:
1. Mentoring
It's a no-brainer to be a mentor. You can share your knowledge and experiences with:
Employees. A recent Forbes article listed 9 ways you can act as an informal mentor to your employees. One important way: be approachable so employees feel comfortable interacting with you.
Other small business owners. Those just starting out, who you may meet through your local chamber of commerce, a networking group, or just out and about, can gain valuable insights from you to help them grow.
Children. Many young adults have an entrepreneurial spirit and want to start their own businesses. This may be immediate or a future plan. Either way, your mentoring can steer then in the right direction. I'm working with a local group of young entrepreneurs who have a monthly market to sell their self-created wares. It's amazing to me how savvy a 7-year old can be about dealing with customers. I learn as much from them as they do from me.
2. Donating
Find ways to donate to charities, whether local or national. Donations can be:
Cash donations. Cash donations, whether to United Way, American organizations providing relief for Ukraine, or other local or national charities, cash donations are tax deductible; different limits apply to C corporations and other taxpayers. Owners of pass-through entities—sole proprietorships, partnerships, limited liability companies, and S corporations—claim their share of business donations as personal deductions on their income tax returns. Find more information about charitable giving in IRS Publication 526.
Donations of your company's products. Inventory donations not only benefit recipients but may generate tax breaks for you.
Giving old and unused equipment and machinery. For example, instead of selling or trading in an old truck, consider donating it to a trade school that can use it in teaching or to any nonprofit organization that can sell it and use the proceeds for their charitable works. Again, tax breaks may apply.
3. Providing free services
You've heard about attorneys doing "pro bono" work. This is a Latin term for "without charge." You may be in a position to do the same by providing some services at no cost to people who need it, as referenced earlier. For example, a local dentist I know provides services at a residence for families who are otherwise homeless.
4. Sharing knowledge
Consider discussing your business experiences—successes and failures—so others can learn from you. This can be done by writing articles for publication, doing podcasts, or using other media to share. My book Smooth Failing provides lessons about failures to avoid.
5. Being involved in your community
Whether it's organizing a blood drive, planting a tree, or giving employees time off to participate in local fundraising activities, your actions demonstrate your commitment to your community. It also provides visibility for your company to local customers.
Final thought
Winston Churchill said: "We make a living by what we get. We make a life by what we give."
Hopefully, you are in a position to give. Do it!