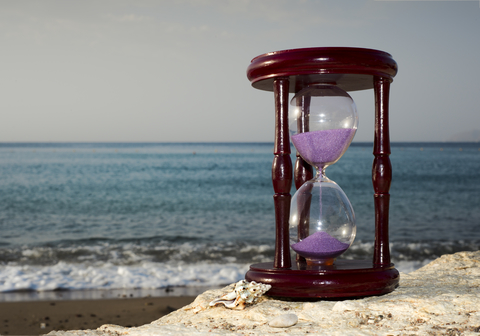 Sylvia Plath wrote: "August rain: the best of the summer gone, and the new fall not yet born. The odd uneven time."  For small business owners, it's a time of opportunity to take actions that will pay off going forward.  Here are some ideas.
1. Update business plan
Whether you have a formal plan or notes on what you hope to do, take time now to re-think your plan. Tim Berry's Lean Business Plan is a simple, efficient method for continually working on your business plan.
2. Meet with accountant
By now, most accountants have wrapped up most of their 2015 tax return work. This makes now an ideal time to schedule an appointment and go over your numbers year-to-date. This will enable you to take actions that can favorably affect your tax picture for the entire year.
3. Spiff up space
If your facilities are looking a little drab, it may be time for a coat of paint, or a more extensive remodeling project. With things being slow, get working now. There are many benefits you can realize from an office makeover. Find ideas in my earlier blog on the subject.
4. Review insurance coverage
Many business owners review their policies year after year without considering the need for changes in coverage. When was the last time you reviewed your policies with your agent. Maybe it's time to increase coverage for your property and liability protection.  Maybe you want to add coverage for business continuation or employer liability protection?
5. Take a vacation
An Office Depot survey last summer found that one third of small business owners did not plan to take any vacation. One of Office Depot's expert's said "Taking vacation time during the summer can be important to maintaining a successful business, work environment and office productivity," and I agree.
Several years ago, Inc. ran an article on 7 reasons why you might as well go on vacation in August:
Improve your health
Your children are off from school
Rejuvenate your mind and spirit
Use the time for professional development for you and your staff
It's good enough for psychoanalysts who have historically gone away for the month (see Judith Rossner's novel August, although this may not be universally true anymore.
Discovery Channel's Shark Week. (Hey, this wasn't my idea.)
Technology enables you to stay connected, if you choose to do so.
Final thought
Time is too precious to waste. Use your slow time wisely. If you have other ideas on what to do when business is slow, let me know and I'll share them on Twitter at @barbaraweltman.