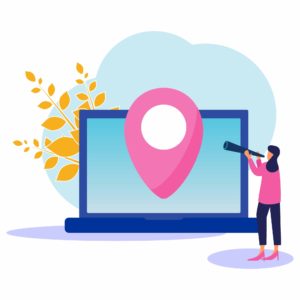 You've all heard of a business plan, and hopefully you've even done one for your business. But have you considered a business GPS plan? The difference between this and a usual business plan is, as the term implies, a way to move you forward. A basic business plan may list your goals and various particulars, but will it get you where you want to go?
Brian Moran, co-host of the Bricks or Sticks workshops, crafted the idea of a business GPS plan and how you can use it to get your business to a better place by the end of the year. The following are some ideas from Brian's workshop to make your business GPS plan work, with a few ideas of mine added in.
Set your goals
You tell your car's GPS where you want to go, and it tells you the best route and an estimated time of arrival. Obviously, you can vary the settings as things change—you want to stop to eat, road construction sends you on a detour, etc. But the concept of GPS is the same for your business. Where do you want to be when you ring in the new year? Your goal—the destination—may be:
An amount of revenue (e.g., $1 million this year as compared with $750,000 last year)
Having a second location for your business
Moving into a second revenue stream
Goals must be realistic and not merely a general feeling about doing better or having fewer problems.
Manage your time
A GPS system in your car tells you how long it will take to arrive at your destination, based on the route you select, the speed you drive, and other variables. Your business GPS plan can do the same to help you arrive at your goal by the end of the year. But, to do this, you must manage your time, which is one commodity you can't get more of. You can't just "work harder" to make more money. You must spend the time you have in an effective way.
Prioritize. Per Stephen Covey, author of 7 Habits of Highly Successful People, first published in 1989, decide how to approach what you need to do—answering phone calls, responding to email, putting proposals together, talking to customers, collecting money owed to you, lining up vendors, etc.—by prioritizing:
Urgent. These are things that should be at the top of your to-do list.
Important. These are things you want to get done before the end of the day.
Everyday. These are routine things that you can schedule to do at set times.
Nonessential. These are matters that are nice to do and should be addressed during a lull.
Automate. You don't need to have Rosey the Robot from the Jetsons (apologies to those of you who are too young to have watched these cartoons) cleaning up after you so you don't have to spend the time doing it yourself. Today there's Roomba Robot vacuum cleaners for this. But that's not all. You can use various artificial intelligence (AI) solutions in your business. AI can reduce the time spent by you and/or your staff on repetitive tasks. This reduce costs in the long run—the short-term investment in AI can be recouped through greater efficiency and perhaps needing fewer employees to handle certain jobs.
No matter how small your operations, there are a growing number of affordable AI options, such as:
Accounting solutions to keep your books
Cash flow management to monitor your accounts payable and accounts receivable
Chatbots for your website
CRM software to manage your customers, from prospects to long-time fans
Say no. Learn to recognize that going forward with certain projects, partnerships, or other opportunities costs you time. It means you need to take time away from other matters. Be careful when you say "yes" and understand the time commitment involved.
Access your problems
One of the things that a GPS system in your car does well is correcting your route as you move forward. If you are continually "putting out fires" in your business, you won't be able to move ahead. Face those fires to uncover underlying problems that can be resolved so the fires cease. In this way, you'll self-correct and move ahead.
You probably can't do this alone; you need to troubleshoot with a team. Some team members to consider are your stakeholders and your professional advisers, including:
Employees
Customers
Investors if you have outside
Bookkeepers, CPAs, and other financial people
Attorneys
Working with a team, not necessarily all at once but in meetings from time to time, can present you with different perspectives on problems and different ideas on how to solve them.
Final thought
As Yogi Berra said: "If you don't know where you are going, you'll end up someplace else."
Don't get lost; use a business GPS plan to get you to your goal.