National Small Business Week started on May 1 and runs through May 7. This celebration began when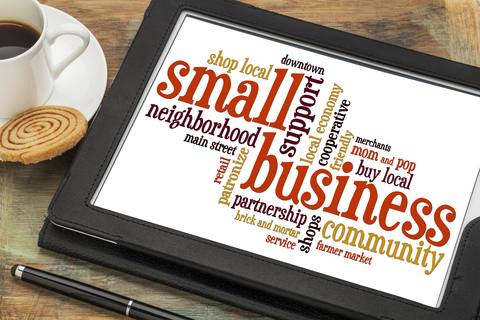 President Johnson issued a proclamation in 1964 announcing Small Business Week. It has continued every year since then. This year's theme: Dream Big, Start Small.
Why do we need a celebration? What else do we need?
Facts and figures about small business in the U.S.
More than half of all Americans either own or work for a small business. Small businesses create about two-thirds of all new jobs in the country. They create about half of all the goods and services in the U.S. (non-farm GDP).
These are the obvious statistics with which most of us are familiar. Here are some other not-so-obvious facts and figures:
Every major corporation today was once a small business. Remember Apple starting in Steve Job's parents' garage?
The "gig" economy (e.g., Uber drivers, freelancers) continues to grow. An Intuit study predicts that by 2020, 40% of workers will be independent contractors (i.e., business owners).
Startups create more jobs than existing companies (60% versus 40%).
Of all the businesses with employees in the U.S., 99.7% are small businesses.
What else small business needs
Recent small business optimism surveys, such as NFIB's and Capital One's, show sentiment is down among small business owners. Many are disheartened by the relentless increase in regulations, taxes, and legal issues.
Here are some of the changes I'd like to see:
A better definition of "small business." Currently, the SBA's definition generally includes firms with up to 500 employees (more for certain industries). While the SBA provides wonderful resources for these small businesses, I'd like to see a carve-out for what most of us would consider small businesses (in ACA parlance, for example, this would be firms with fewer than 50 employees). In my book,

J.

K. Lasser's Small Business Taxes 2016

, I list about 2 dozen different definitions for small business, and will be adding several new ones for the next edition (each one pertains to a different tax rule). Having a better definition would create clarity; a company would or would not be a small business. Then resources and rules could be tailored for small businesses.
More exceptions from rules and penalties for small businesses. It's impossible for small companies to keep up with rule changes, and their failure to comply can result in substantial penalties and other sanctions. The federal government is supposed to consider the impact of regulations on small businesses, but how are small businesses to learn about all of the new regulations? Once a definition of small business has been created, it becomes easier to make exceptions for small businesses.
More representation. Money talks, and big business has lots to use in influencing laws. Small businesses only have advocacy groups, such as the SBE Council and NFIB, and these groups don't offer trips and other expensive giveaways to influence legislation. You'd think legislators would want to do the right thing when it comes to small business, and I'm sure many do. However, many don't always understand the implications that some laws and regulations have on small business (a case in point is the new fiduciary rule). All small business owners should support these and other advocacy groups, talk with their elected officials, and stay involved.
Conclusion
National Small Business Week draws attention to small businesses nationwide. It's a chance for existing owners and would-be entrepreneurs to participate in festivities, such as webinars and recognition of small business winners, including the Small Business Person of the Year. Here's to the 28 million or more small businesses nationwide!