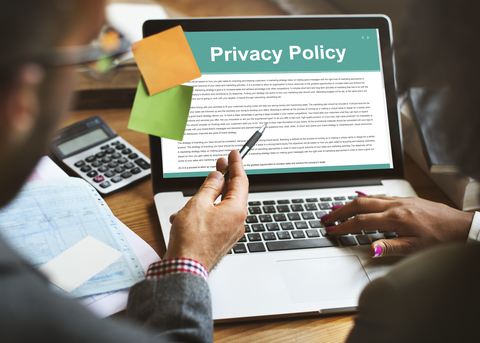 Facebook has recently come under government scrutiny with lawmakers and the Federal Trade Commission demanding that the company explain its privacy practices … how it uses customer data and what it does to safeguard this information. Facebook, like all other big companies, have privacy policies explaining to website visitors and customers about collecting and releasing information. These policies address such questions as "Is this information kept confidential?" "Is it shared with others?" and "Is it sold to others?" What's your privacy policy?
Must I have a privacy policy?
While there's no specific federal law mandating that a website display a privacy policy, other federal laws that regulate the collection of data make it essential for there to be one in place. California requires all websites and online services that collect personally identifiable information through the Internet of individuals in that state to have a privacy policy. As I said earlier, all big companies have privacy policies, but some smaller ones do not.
What do privacy policies look like?
There's no set form for a privacy policy. Here's mine (which is found at the very bottom of my home page):
This privacy notice discloses the privacy practices for www.bigideasforsmallbusiness.com.
Information Collection, Use, and Sharing. We are the sole owners of the information collected on this site, but may rent this information. We only have access to/collect information that you voluntarily give us via email or other direct contact from you.
This website contains links to other sites. Please be aware that we are not responsible for the content or privacy practices of such other sites. We encourage our users to be aware when they leave our site to read the privacy statements of any other site that collects personally identifiable information.
Registration. In order to receive the Idea of the Day® and/or Big Ideas for Small Business®, a user must first give us an email address. We share this with our partners and advertisers.
Unless you ask us not to, we may contact you via email in the future to tell you about new products or services, special events, or changes to this privacy policy.
Opting Out.  You may opt out of any future contacts from us at any time. You can do this by contacting us via the email address or phone number given on our website. If you feel that we are not abiding by this privacy policy, you should contact us immediately via telephone at 772-492-9594 or [email protected].
All major companies have privacy policies, such as:
Create your own privacy policy
Not all small businesses' websites have privacy policies. You can read the policies from other companies and adapt them to your purpose. The Better Business Bureau has a sample policy that you can use as a guide.
Or you can create your own privacy policy using a template for this purpose. For example, FreePrivacyPolicy.com lets you craft the policy for your website, blog, or mobile app. Other options are Shopify and TermsFeed. (I've never tried any of them and wrote my privacy policy from scratch.)
Conclusion
From time to time it's a good idea to review your policy and make sure it continues to reflect your business practices.