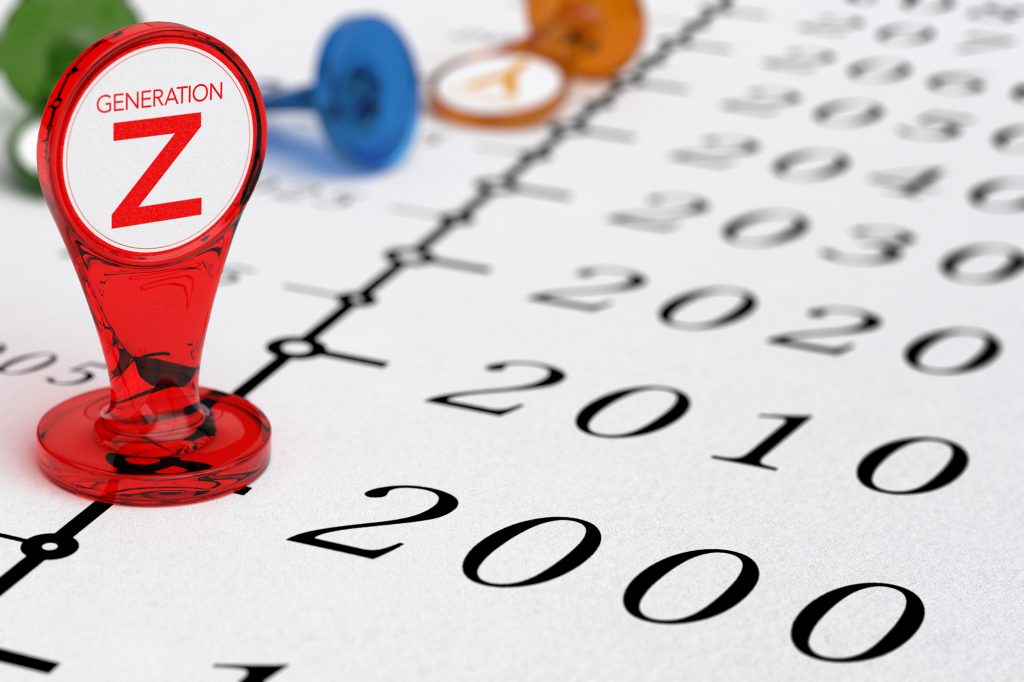 Those born between 1995 and 2009 (depending on the source) are referred to as Gen Z (Generation Z) and some of them are now becoming part of the job force. As an employer, it's helpful to recognize that as a group there are certain characteristics that distinguish them from the prior generation (Millennials born between 1980 and 1994). This may help you better handle your staff. And even if you aren't hiring, knowing more about this group can help you better market to them. Keep in mind, of course, that talking about a group is merely speaking in generalities. There are always individuals who don't follow their generation's descriptions. Nonetheless…
Overview of Gen Z
This age group makes up about 27% of the U.S. population. As a group, keep in mind that they grew up during a period of constant war, they saw their parents impacted by the Great Recession of 2008 (and the long, slow recovery), and they have always had smartphones, technology, and social media around them. They talk tech and have a strong social conscience.
Gen Z as employees
Because they saw what the recession did to their parents, they value job security to a certain extent (as compared with Millennials who grew up with prosperity and continually go from job to job). According to a study released earlier this year, the benefits package tailored for Gen Zs should consider the following:
Be prepared to pay and promote. 75% believe they should work in their first position for only a year before receiving a promotion, and 32% believe they will deserve a promotion within the first 6 months of working.
Watch the management style for Gen Zs. 25% would leave a job if a manager used fear tactics.
Consider helping with student loans. Less than a third (30%) are confident they can repay their loans; the vast majority are not so sure. Watch for new federal legislation that may incentivize employers to help with student loan repayment.
Gen Z as consumers
Because this generation grew up with a smartphone, they shop differently than other generations, and not necessarily as you might guess. According to one source,
62% of Gen Z shoppers do most or all of their shopping in stores (not online as you might expect)
64% of boys aged 13 to 17 watch gaming content on video services such as YouTube and Twitter. Place ads here?
Gen Z want purpose and convenience (19% said food was their passion).
What do these statistics tell us? Marketing to them requires social medial, digital content, and in-store experiences to get Gen Zs to buy from you. Keep the word "personalized" in mind.
Final thought
Before you've fully adjusted to Gen Z, you'll have to deal with an even newer generation … the Alphas (named by Mark McCrindle, a social researcher in Australia). They'll surpass prior generations in education, technological know-how, and social awareness. Watch out!