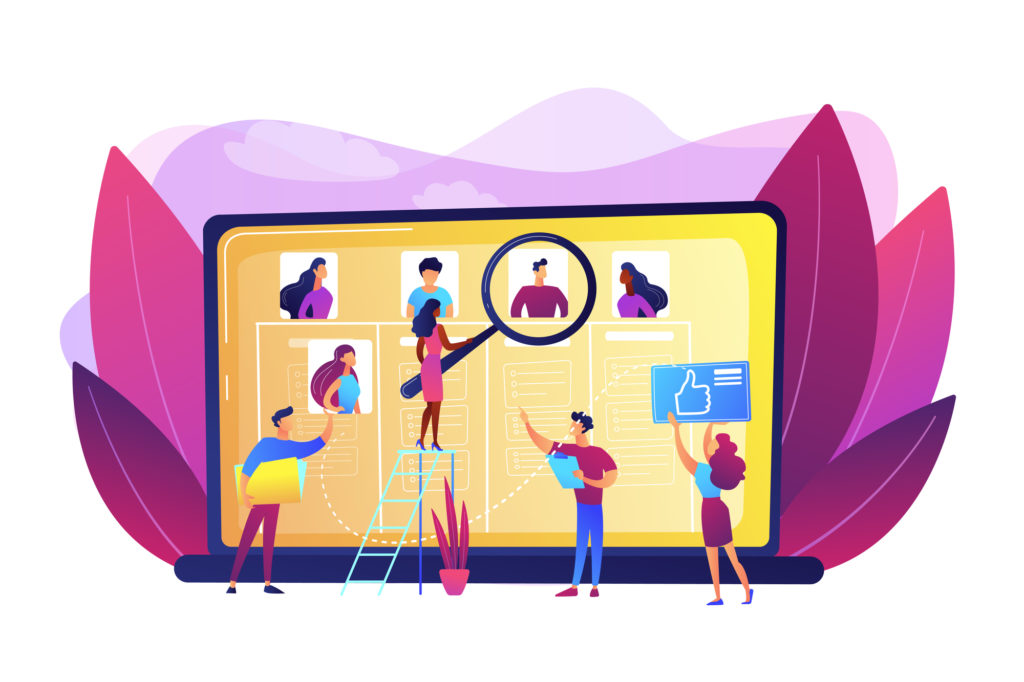 As the economy begins to pick up steam, your current number of employees may be insufficient for the work needed to be done. Is now the time to be hiring? If you need more people on staff, how is the best way to proceed? How can you avoid problems?
Assess your staffing needs
Your company may be getting back to normal (or a new normal) and require additional help to meet customer needs. Carefully determine whether and how many to hire now. You may be able to make do with your existing staff until business revenues stabilize. Consider using temporary employees (hired from agencies that serve as their employers; you merely pay a fee) as a stop-gap measure.
When you decide it's time to hire, proceed carefully. Keep in mind that it costs you about 30% or more than the salary and wages you pay to keep a person on the payroll due to employment taxes, workers compensation, benefits, and other costs. It's always better to staff up than to have to lay off.
Find the help you want
The best place to find employees you need probably is to bring back those who have been laid off or furloughed during the pandemic. You know their capabilities, how they fit into your company culture, and can avoid recruiting and retraining costs. But be sure to do this on a nondiscriminatory basis (i.e., you can't simply rehire younger workers if this constitutes age discrimination), so carefully document your re-hiring decisions. Consult an employment law attorney if you have questions about this.
If such workers are unavailable (you didn't furlough workers; furloughed workers found other employment), then use the staffing tools common before the pandemic:
Seek referrals for workers from existing employees and other people you know.
Use online sites to post positions. Examples include Indeed, ZipRecruiter, and Glassdoor. Check pricing for this option (some are free).
Watch out for legal pitfalls
Federal, state, and local laws serve to protect employees from discriminatory and other illegal practices by employers. Here are some areas for employers to watch:
Illegal questions to job applicants that violate federal law. Check the list of illegal subjects you cannot ask.
Other illegal inquiries barred by state law. The rules vary by state so determine which ones are applicable in your location. Consider whether questions can be asked about: prior salary history, criminal background, and credit history (asking about credit rating is barred).
Re-hiring responsibilities. If you bring back laid off or furloughed employees, be sure to comply with legal requirements. Keep in mind that furloughed employees are still technically employees, while laid off workers have terminated the employment relationship; a new relationship is formed if you rehire them.  Some employer responsibilities: Even though a person worked for you before, you may still need to verify the right to work in the U.S. by having the person complete a new Form I-9 (it depends on the period of the layoff and other factors). And consider repeating initial onboarding practices (e.g., having the employee complete Form W-4, sign a nondisclosure agreement, acknowledge reading the employee manual, etc.). Determine how the lay-off period affects the employee's participation in a 401(k) plan and eligibility for other employee benefits (e.g., furloughed workers technically remain employees for retirement plans and other benefits purposes).
Final thought
Before the pandemic, one of the biggest challenges for small business owners was finding and retaining qualified employees. Remember, the national unemployment rate hit a low of 3.5%. As the economy recovers, that challenge may return.
Bill Gates said: "The competition to hire the best will increase in the years ahead. Companies that give extra flexibility to their employees will have the edge in this area."
In the post-pandemic era, factor in new arrangements, such as remote work, in your staffing to optimize your ability to attract and retain great employees.