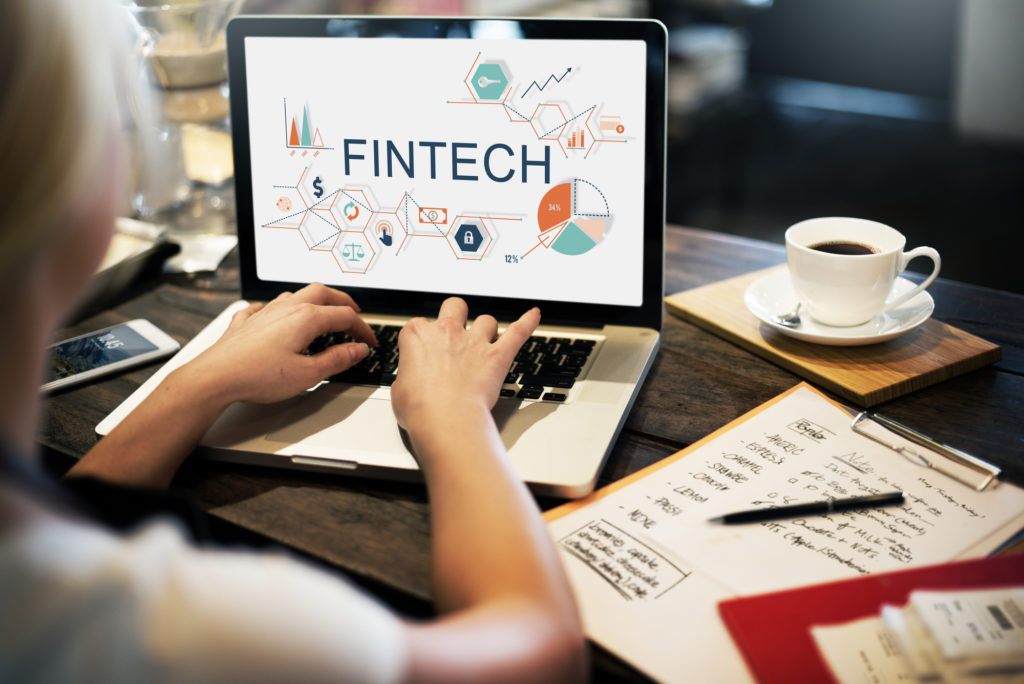 Fintech is shorthand for financial technology. It refers to a type of technology that any business can use to enhance, streamline, or automate financial services or processes. These services tend to include wiring money to other bank accounts, depositing checks, sending money, paying bills, and applying for financial assistance.
You can also use it for small business security, crypto exchanges, and peer-to-peer lending. So, how does fintech work, and how can you use it to enhance your business?
How Does Fintech Work?
Fintech is an industry that has quickly evolved with ATMs, credit cards, personal finance apps, and much more over the decades. The foundations of financial technology projects can vary, but some of the latest trends are utilizing machine learning algorithms, data science, and blockchain. These latest advancements will do everything from hedge funding to processing credit risks.
As fintech grows, so have cybersecurity concerns. With the massive growth of fintech companies and marketplaces, the increased exposure of vulnerabilities has led to many cybercriminal attacks. However, advancements in technology continue to minimize these fraud risks that proceed to emerge.
Plenty of small businesses are adopting fintech services. In fact, 35% of consumers are now using online banking as a service. So, here are a few ways it can enhance various areas of finance.
Accessibility of Additional Funding
One reason small businesses seek additional funding is for expansion. However, when the time comes to apply for a loan, small businesses have a more difficult time with qualifications from traditional lenders. Banks and credit unions tend to view small businesses as risky borrowers due to a lack of credit history and cash flow.
As a result of these insufficiencies, loan applicants require many face-to-face meetings before obtaining approval. The overall process can turn out to be frustrating and time-consuming.
With fintech, online lenders simplify and automate the process of small business lending. Many small businesses apply for a loan online and can receive approval at a much faster rate.
Fintech empowers businesses through financing platforms such as Giggle Finance (funding limit of $5,000) or Fundbox (lines of credit up to $150,000) and enables them to have their applications approved within minutes. Now enterprises have efficient access to plenty of funding options whenever they need it.
Automating Accounting
Fintech provides a clear understanding of company cash flow. Additionally, it allows business owners to make more informed decisions, such as:
When to invest money
When to take out a loan
When you can or should hire more employees
When to restock inventory
Overall, small businesses can have more potential with fintech when it comes to growth through proper cash flow management. Whether you prefer to handle the books or cannot afford to hire an accountant, fintech accounting software allows you to stay on top of finances. For example, QuickBooks can support features that organize your invoices, expense reports, and payroll, and even provide financial forecasts.
With the use of fintech services, you also have the opportunity to keep track of your tax payments. The easier it is to keep a record of your taxes, the less complicated it will be if the government audits your business. However, it may be worthwhile to consider hiring a CPA on top of that to help you get through the process quicker.
Online Payments Made Easy
As of 2019, 23% of businesses had adopted fintech services to make online payments and banking more accessible. In the age of COVID-19, online payments have accelerated, and fintech makes it possible for businesses to provide convenient payment options for their customers.
Top fintech companies such as Stripe, Venmo, PayPal, and Zelle provide small business security for online payments, making it safer and simpler than ever to transact business. Additionally, Shopify and BigCommerce also make it easier for small businesses to expand their reach by creating e-commerce websites.
Let FinTech Help You Grow
There are plenty of ways in which fintech can help your business make sustainable growth. As fintech continues to revolutionize the finance industry, it also continues to empower business owners.
By investing in financial technology, you have the opportunity to streamline your business operations and serve customers more effectively. This industry is thriving globally, so why not let it enhance your business?