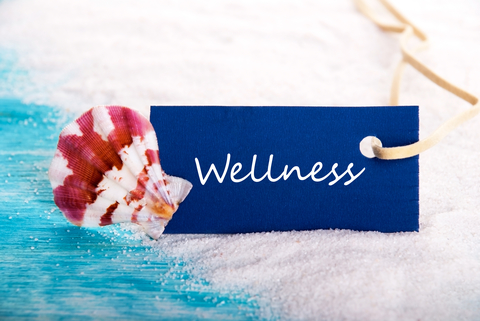 The Kaiser Family Foundation reported that 83% of large employers (200 or more employees) offered wellness programs and that 46% of small businesses also offered wellness programs. Companies of all sizes offer these programs to encourage employees to get and stay healthy, which has the effect of reducing absenteeism, increasing productivity, and reducing the company's health care costs.
If you're a small business owner, here are some of the considerations in deciding whether to start, expand, or change your wellness programs in 2017 so you can get ready now.
Types of wellness programs
The law does not require you to offer any wellness program. If you choose to do so, the law does not set the types of wellness programs you can use. The most common ones are:
Smoking cessation
Weight management
Behavioral or lifestyle coaching
Biometric screening (e.g., blood pressure, cholesterol)
Some companies have adopted team challenges with the notion that competition will be more fun and spur results. For example, the wellness program may consist of weight loss teams.
Financial incentives
The same survey mentioned earlier found that 42% of large companies offered financial incentives for employees to participate in their wellness programs (there are no data for small firms). The size of the rewards varied with the firms and their programs.
Monetary rewards. Companies in 2016 are reported to have giving rewards of $500 or more. In fact, 16% gave $1,000 or more. As an indirect monetary reward, companies have also increased their share of premiums for employees and increased their contributions to employees' health savings accounts.
Supportive services. Companies may pay counseling and guidance on the various wellness programs (e.g., personal lifestyle coaches). They may also pay for some or all of gym memberships, provide step-tracking devices, and other materials.
Budget now for what you can spend on wellness programs in 2017. Then design your offerings for the coming year.
Communicating with employees
The EEOC has a sample notice that you can use to explain your wellness program offering. You are free to tailor this notice to suit your situation. There is no single way in which to give the notice to your employees. You can use hardcopy (with large print for visually-impaired employees) or email, as long as the subject line clearly identifies that you are providing information about your wellness program (e.g., "Notice Concerning Employee Wellness Program").
Companies that offer biometric screening may also want a family medical history. The Genetic Information Nondiscrimination Act (GINA), which prohibits discrimination in health insurance and employment on the basis of genetic information, requires an employer that offers health or genetic services and requests current or past health status information of an employee's spouse to obtain prior, knowing, written, and voluntary authorization from the spouse before the spouse completes a health risk assessment. The GINA authorization must be written and must describe the genetic information being obtained, how it will be used, and any restrictions on its disclosure. Find more information about GINA from an EEOC Small Business Fact Sheet.
Conclusion
Wellness programs may be an attractive fringe benefit to consider. However, it's important to recognize that wellness programs offering any financial incentives (premium reductions, cost-sharing amounts) are usually treated as part of a group health plan, which means they're subject to ACA and HIPAA rules (self-administered wellness plans with fewer than 50 participants may be excepted). Be sure your financial and legal advisors review any wellness programs you want to run in 2017.