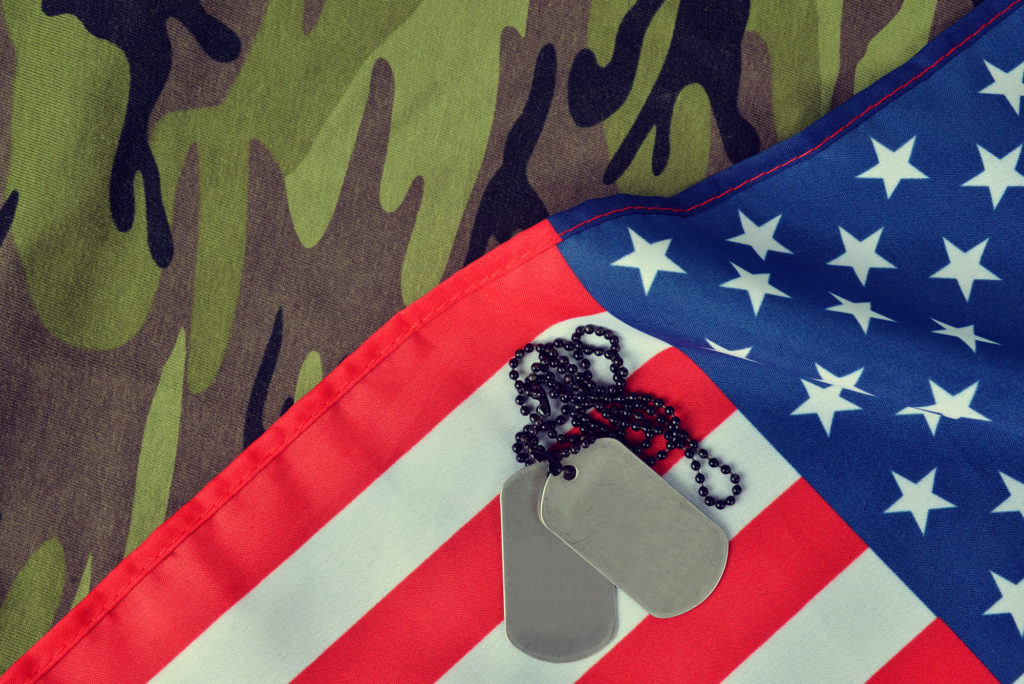 November 11 is Veterans Day and October 31 through November 4, 2022, was National Veterans Small Business Week. According to the SBA, veterans own 5.6% of businesses in the U.S. There were 1,421,000 nonemployee firms and 1,758,934 employee firms. These figures are roughly in line with the 5.6% of the U.S. population that identify as veterans.
Big companies founded by veterans
The numbers above demonstrate that many veterans start small business. And some of the best-known major corporations were also started by veterans, including:
Walmart—Sam Walton served in the Army intelligence during World War II
Amway—Jay Van Andel served in the Army
RE/MAX—Dave Liniger served in the Air Force during the Vietnam War
Battle Grounds Coffee—Salvatore Defranco served as a Navy Seal
Enterprise Rent-A-Car—Jack Taylor served in the Navy as an aviator, winning two Distinguished Services Crosse and an Air Medal
Esurance—Chuck Wallace graduated from the Air Force Academy
Famous Brands—Derek Sisson served in the Marine Corps
FedEx—Frederick Smith served in the Marine Corps, winning a Silver Star, Bronze Star, and two Purple Hearts
GoDaddy—Bob Parsons served in the Marine Corps, winning a Purple Heart
Nike—Phil Knight served in the Army and Army Reserve
Sperry Shoes—Paul A. Sperry served in the Navy
ID.me—Blake Hall served in the Army in Iraq, winning 2 Bronze Stars
Entrepreneurial success
According to Syracuse University's D'Aniello Institute for Veterans and Military Families, veteran entrepreneurs are more likely to own a business than nonveterans, tend to out-earn nonveteran entrepreneurs, and are diverse in age, race/ethnicity, disability, and experiences. What accounts for this success? Perhaps it's because of qualities developed during their period of service, such as:
Discipline
Resourcefulness
Boldness
Leadership
Accomplishment
 I'd add to the list resiliency. Because of the difficulty in starting a business and the ups and downs likely to be experienced, resiliency is vital.
General George S. Patton said: "I don't measure a man's success by how high he climbs but by how high he bounces when he hits bottom."
Resources to help veterans in business
If you are a veteran or a spouse of one and want to start a business, take advantage of free programs to help you, including:
Boots to Business, which is the SBA's education and training program for service members and their spouses transitioning into business ownership.
Operation Fund My Biz, which is a small business financing workshop designed for veterans interested in starting a business.

Service-Disabled Veteran-Owned Small Business Concern program (SDVOSBC

), which gives procuring agencies the authority to set acquisitions aside for exclusive competition among service-disabled, veteran-owned small businesses.
Veterans Business Outreach Center (VBOC), which is a program providing training and counseling to transitioning service members, veterans, National Guard & Reserve members, and military spouses interested in starting or growing a small business. The program operates through local organizations, which can be found by zip code.
If you are already a veteran-owned business, consider government contracting opportunities. There is a federal goal for contracting that not less than 3% of the total value of all prime contract and subcontract awards be made to small businesses owned and controlled by service-disabled veterans. Find out eligibility requirements and get government contracting assistance through the Association of Procurement Technical Assistance Centers.
Looking ahead
The SBA is launching a veteran-owned small business certification program. The program is expected to launch in January 2023. This will provide for self-certification for veteran-owned small businesses (VOSBs) and service-disabled veteran-owned small businesses (SDVOSBs), which previously was handed by the VA's Center for Verification and Evaluation (CVE). This certification enables those businesses to qualify for set-aside federal contracting discussed earlier.
At the same time, there will be a one-time, one-year extension to current veteran-owned small businesses verified by the CVE as of January 1, 2023.
Final thought
Even whether or not you're a veteran, you can hire one and, perhaps qualify for a federal tax credit. The work opportunity credit allows you to claim a credit for hiring a qualified veteran, with a higher credit amount for one with a service-connected disability.
To all veterans… Thank you for your service.