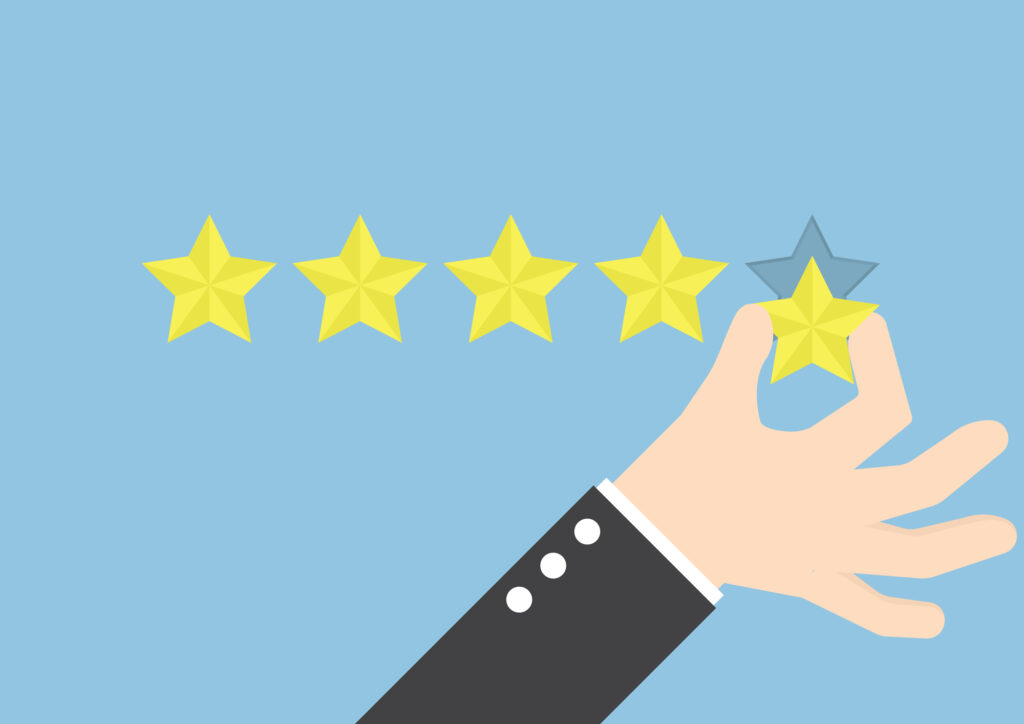 In today's interconnected world, customer reviews have become fundamental in business evaluation. These are not just opinions or remarks. They are powerful insights into consumers' experiences with products or services.
For small businesses, this impact is more significant because, unlike big corporations, they often rely heavily on word-of-mouth and local reputation. Positive reviews can boost a small business' credibility and draw in more customers. Conversely, negative feedback can dramatically affect their bottom line, emphasizing the need for exceptional service and customer engagement.
Trust and Credibility
Customer reviews are personal testimonials. When potential clients read the experiences of others, it gives them a glimpse into what they can expect. Real-life endorsements from others instill confidence, making customers feel more secure in their purchasing choices.
Reviews also build a business's credibility  — when a company accumulates a consistent positive feedback record, it showcases reliability and good service. It sends a message that the brand values its customers and delivers on its promises.
Influence on Purchase Decisions
Before committing to a purchase, 98% of shoppers see the opinions of others as essential resources to help gauge product or service quality. This external validation helps them feel confident in their decision-making.
Positive reviews also have a direct correlation with sales. Customers are more inclined to invest in something their peers have vetted and praised.
While all feedback can be informative, there's unparalleled value in authentic, genuine reviews. Scripted or fake reviews are apparent and can harm a business's reputation. Real feedback offers honest insights, helping customers make informed decisions and businesses grow authentically.
SEO Benefits
Every new review increases the unique content a business has on platforms like Google, Yelp, or TripAdvisor. It boosts the chances of the company appearing in search results when potential customers seek related products or services.
Local search rankings are essential for small businesses aiming to attract nearby customers. Reviews are imperative in these rankings because search engines consider the quantity, quality and recency of reviews. A steady stream of positive reviews can improve a business's local search visibility.
User-generated content — like reviews — keeps a business's online presence fresh and updated. It provides new perspectives and detailed experiences that business-produced content can't replicate. This constant flow of new content signals to search engines that the business is active and engaging with its customers.
Constructive Feedback and Business Improvement
Customer reviews are a direct line of communication between consumers and businesses. They provide candid insights into what's working and not, highlighting areas of excellence or potential pitfalls. When they are negative, this is not ideal but they offer a unique opportunity to learn about product, service, or general business problems so they can be fixed. Addressing negative reviews promptly and professionally shows a business values its customers and is committed to resolving issues. It can turn a potentially damaging situation into one showcasing excellent customer service.
Businesses can then utilize reviews as a roadmap for enhancement. By identifying common themes or recurring issues in feedback, they can pinpoint areas needing attention. Whether refining a product, improving customer service protocols, or streamlining the checkout process, feedback-driven changes can lead to better customer experiences and increased loyalty.
Strengthened Customer Loyalty
Responding to reviews actively engages customer bases. A business that takes the time to acknowledge feedback, whether positive or negative, shows customers the brand values their opinions. This interaction fosters a sense of connection and appreciation.
Reviews are also pivotal in cultivating brand loyalty. When customers see a business is attentive and responsive to feedback, they're more likely to trust and stick with that brand. Consistent positive interactions and solutions to issues amplify this trust, solidifying their bond with the brand.
Loyal customers then bring repeat business and become brand ambassadors, recommending the brand to friends and family. Over time, this loyalty translates into increased sales, reduced marketing costs and a robust reputation that can weather challenges.
Propelling Your Business Through Reviews
Customer reviews aren't just fleeting comments — they shape perceptions, influence decisions and pave the way for growth or setbacks. Each review can be the deciding factor for potential customers on the fence.
You can ask for customer reviews, which is a good action to take when a customer has had a positive experience. Do this in a timely manner so the experience, and their favorable view, are captured. By actively managing and prioritizing these opinions, businesses can sculpt their images. So, embrace the world of reviews — engage, respond, and let them guide your journey. The feedback loop they provide is the roadmap to your success.