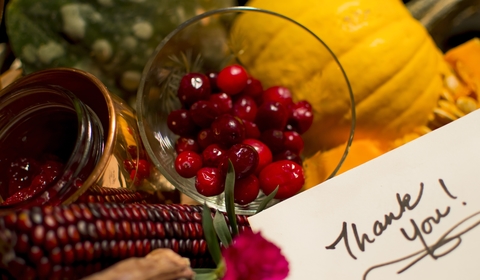 Since 1863, Americans have celebrated Thanksgiving as a national holiday. It has come to mean a time when families get together and feast, when holiday shoppers become poised for great deals, and when communities remember through food drives and free dinners those who are less fortunate.
As a small business owner in America today, there's also much to be grateful for. According to NFIB's October 2018 Report: Small Business Optimism Index, which was released on November 13, small business optimism remains strong:
Labor
Small businesses continued to create jobs. Sixty percent reported hiring or trying to hire, but 53% percent (88% of those hiring or trying to hire) reported few or no qualified applicants for the positions they were trying to fill (unchanged).
Twenty-three percent of owners cited the difficulty of finding qualified workers as their Single Most Important Business Problem.
Sales and inventories
Some industries, such as construction, manufacturing, and retail, showed gains in sales volumes.
The net percent of owners planning to invest more in inventory increased to a net 5% (the 21st positive month since January 2017).
Capital spending
Fifty-nine percent reported capital outlays;
And 43% of these are spending on new equipment.
Inflation
Due to increased compensation running at record levels, there is pressure to pass these costs on in higher selling prices.
In fact, 16% of owners raised prices.
Compensation and earnings
The percent of small businesses planning to raise compensation is a net 23%.
And there are reports of positive profits due to higher sales volumes.
Credit markets
A small percent (3%) of owners said their credit needs were not met.
The average interest rate on short-term loans was 6.4%.
Final thought
As Charles Dickens said: "Reflect upon your present blessings, for which every man has plenty; not on your past misfortunes, of which all men have some."