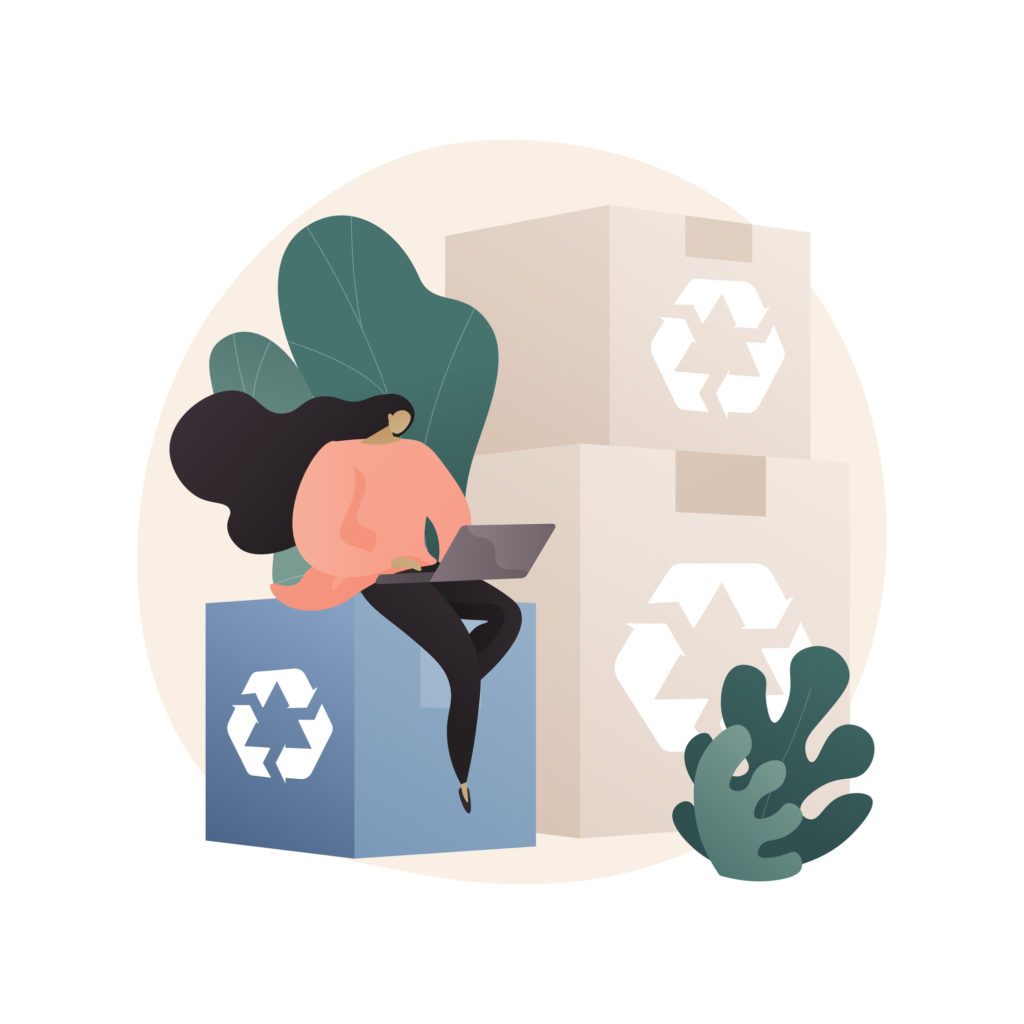 If you want to stand out in a crowded marketplace while saving money, shipping sustainably is a great strategy. You'll connect with customers who care about the environment, investing in the future and your small business at the same time. Here are some easy ways to get started.
Use the right packaging
Start with the right package size. The price you pay for shipping isn't just calculated by weight, and you may find yourself paying more than you have to when you use a bigger box. You can save even more money when shipping items that aren't fragile with compostable satchels; they can be taped down after you seal them to make them as small as possible.
Protect the contents
Even with right-size packaging, most shipments will need a little filler to protect the goods. Inflatable plastic bags are popular right now because they weigh next to nothing, but they aren't recyclable. Instead, you can fill empty space with biodegradable starch peanuts or sheets. They dissolve in water, so customers can easily wash them away if they don't need them for their own shipping. For the easiest solution, shred cardboard boxes you already have; those can be recycled or even composted.
Most importantly, ship carbon neutral
The reason shipping is key to your green strategy is simple: 17% of the world's carbon emissions come from the shipping industry. Think of the impact if the entire logistics industry became carbon neutral.
For example, Sendle has always shipped 100% carbon neutral. To achieve this, they calculate the environmental impact of every shipment and offset those carbon emissions by funding sustainability projects and purchasing carbon credits. Customers even get a say each year about how funds are allocated among several worthy projects.
Spread the word
Big Ideas for Small Business has partnered with Sendle (you can get your free account here). To make it easy to let your environmentally-conscious customers know you're shipping responsibly. Use their pre-written website and email copy, which includes badges to display in your online shop. All for free.
Sustainable shipping isn't just the best choice for the planet. It's an affordable way to market your business as responsible and community-oriented, while actually backing up the messaging with tangible action.