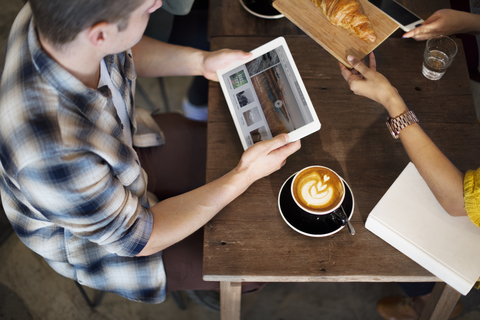 As the year winds down, you may want to connect with certain people vital to your business.
You can do this in person — have coffee, a lunch, or a meeting — by telephone, or in some other way (e.g., Skype, GotoMeeting).
Here are some people you may want to talk to now . . . and why.
Customers and clients
There are many reasons why you may want or need to talk to customers and clients now:
Thanking them for their business this year.
Offering year-end advice.
Informing them about raising prices in the coming year.
The personal touch can mean a lot.
Suppliers and vendors
Are you happy with your current suppliers and vendors? Maybe you want to renegotiate terms or discuss some problems you have had this year and what can be done to avoid them for next year.
Your CPA
It's not too late to take actions that can favorably impact your tax bill for 2017. If you own a pass-through entity, assess your final estimated tax payment for 2017 due on January 16, 2018. And you should learn how the Tax Cuts and Jobs Act will affect you in the coming years.
Your attorney
Find out from your legal advisor whether there are any new state or local laws you should know about for 2018. You may, for example, be required to offer certain benefits, refrain from certain questions for job applicants, or pay higher minimum wage rates (see my blog on this).
Your insurance broker
Usually, you review your coverage when your existing policy is about to expire, which may not be until some time next year. But are you sure you have all the types of coverage you need? You may want to expand the scope of coverage (e.g., to include cyber liability, errors and omissions, flood insurance). Meet with your insurance broker to review what you have, what you need, and what you can afford.
Your other advisors
You may have other advisors who are helping you in business, such as:
Business coaches
Mentors
Marketing people
IT experts
Now is a great time to assess how this year has been and what you can/should do for the coming year.
Final thought
Remember, if you're meeting with someone for business and you pick up the check, you can deduct 50% of the cost. But you need to keep good records. Make a note of the reason for the meeting and retain a receipt for the expense.