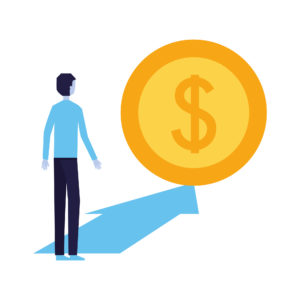 The famous quote from Jerry McGuire …"show me the money"… is something that many small business owners are taking to heart these days. As a result of the pandemic, they need funding to stay in business and to rebuild for a better future. Fortunately, there are many government programs and other resources to help with needed financing. The CARES Act started the ball rolling with new funding opportunities. The American Rescue Plan Act of 2021 (ARPA) provided additional funding for various financing programs.
Here's a brief listing of available money. Some programs are restricted by industry, location, or other criterion.
Paycheck Protection Program (PPP).
This provides funds that can be forgiven tax free when used within certain parameters to pay for employee compensation (including health coverage), rent or mortgage interest, and utilities. The initial program was complemented by a "second draw" option. The SBA has details on First Draw PPP loans and Second Draw PPP loans. You can also inquire at your bank to submit an application there. Approvals of PPP loans were supposed to end on March 31, 2021, but the House voted to extend the deadline to May 31, 2021, and the Senate is expected to follow suit.
Targeted EIDL Advance.
This program provides an advance payment of up to $10,000 for businesses in low-income communities. Again, this advance of an Economic Injury Disaster Loan does not have to be repaid and is tax free.
COVID-19 Economic Injury Disaster Loans (EIDLs).
At the start of the pandemic, this program offered a $10,000 ($1,000 per employee up to 10 employees) tax-free advance. That advance is no longer available. However, you may still qualify for an EIDL, with is a low-interest loan repayable over 30 years (with no prepayment penalty). You can use the funds for working capital and normal operating expenses. There is no loan forgiveness, nor any other tax break (other than deductibility of interest under usual tax rules). Find details from the SBA.
Shuttered Venue Operators Grants (SVOGs).
Eligible businesses may apply for grants equal to 45% of their gross earned revenue, with the maximum grant up to $10 million. Eligible businesses include: live venue operators or promoters, theatrical producers, live performing arts organization operators, certain museums, zoos, and aquariums, motion picture theater operators, and talent representatives. The program starts accepting applications on April 8, 2021. Find program details and an application from the SBA. These grants do not have to be repaid and are tax free.
Restaurant Revitalization Fund Grants.
This is a new program created by ARPA to assist the restaurant industry. It provides grants up to $5 million per location ($10 million for affiliated restaurant group) to cover payroll costs, rent or mortgage servicing (principal and interest), utilities, PPE expenses, certain supplier costs, paid sick leave, and certain other specified expenses. The grants do not have to be repaid; they are tax free. There are no details as yet on the program, but check with the SBA.
Debt relief for outstanding SBA loans.
Businesses that had obtained SBA loans prior to the pandemic may be able to obtain some relief, such as more time to pay. This relief does not include any reduction in the debt, nor any tax breaks (other than the usual ability to deduct interest on the loan). Check the SBA for details.
State and local programs.
You don't have to rely on federal programs to find the money you need to get by and recover. There may be programs available to you on the state or local level. Check with your state's economic development corporation or agency.
Final thought
ARPA authorized the creation of a Community Navigator Pilot Program to provide awareness to business owners about relief to which they may be entitled. This education and outreach program, which provides special help to businesses owned by socially and economically disadvantaged individuals, women, and veterans, has not started yet. Stay tuned!