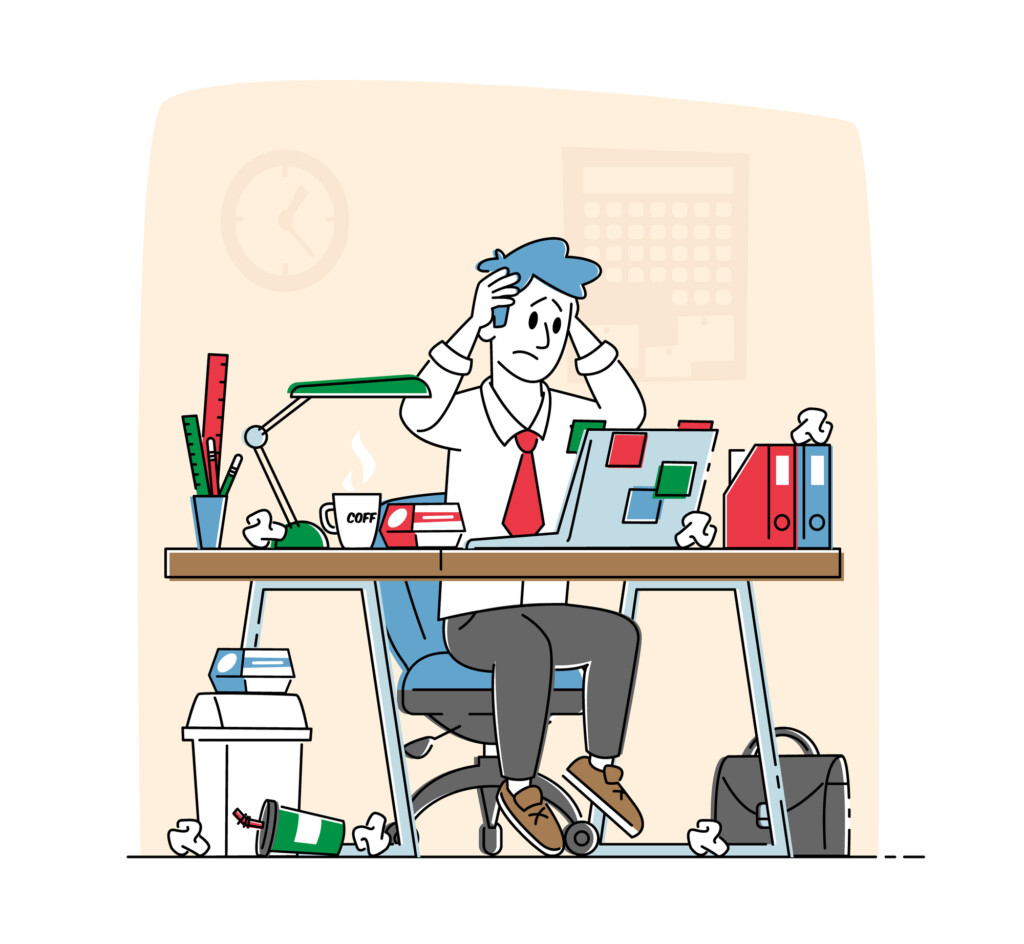 Experts aren't certain there will be a recession, or whether we're already in one. But what is certain is the growing number of job layoffs. Forbes reported that layoffs from January through September 2023 are up almost 200%. For example, layoffs have occurred at big tech firms, such as Google, Amazon, Microsoft, Yahoo, Meta, and Zoom. The Washington Post reduced its staff through voluntary separation program.
Employee anxiety
Surveys show employees are worried about being laid off. For example, The Harris Poll found that 42% of employees are worried about layoffs. And Harvard Business Review said remote workers are even more concerned.
How does this anxiety translate? According to Justworks, nearly half (47%) have changed their behavior at work to avoid a layoff while over a third (35%) are working longer hours. These might sound like positive results for employers, but the toll on employees isn't good in the long run.
What employers can do to help employees
Given economic conditions, new technology, and other factors, companies may have no choice but to reduce their workforce. To help minimize employee anxiety about layoffs and to handle layoffs when necessary, employers can be proactive in a number of ways:
Communication. Be honest about the company's situation and what is being done to forestall layoffs or whether layoffs are in the offing. Keep employees abreast of changes in company plans. Be sure to display rumors that can get employees upset over nothing.
Consider layoff alternatives. The company needs to search every possible option to keep their staff intact. Revisit the business plan to see if objectives are being met or if new parameters need to be set. Perhaps the company can reduce pay across the board by a percentage so that business obligations can be met without any layoff. Another option is to retrain employees for new functions within the company.
Emotional support. Conduct discussions with employees about their anxiety regarding layoffs. Employers aren't psychologists but can be sympathetic to employee concerns. And they can explain the necessity of layoffs if that should occur.
Financial support. If the company is planning layoffs, determine what financial help you can offer. This may be severance packages, COBRA health coverage, or referral services for job searches.
Note: Companies with 100 or more employees are subject to the federal Worker Adjustment and Retraining Notification Act, which requires notice of at least 60 days in advance of a plan closing or mass layoff. While smaller employers aren't subject to this requirement, notice of layoffs might be helpful to employees; just consider it.
Final thought
Anne M. Mulcahy, former CEO of Xerox, said: "Employees who believe that management is concerned about them as a whole person – not just an employee – are more productive, more satisfied, more fulfilled. Satisfied employees mean satisfied customers, which leads to profitability."
It's my belief that when a company hires an employee, it makes a promise to that person and the employee's family that they will continue to have a job as long as they perform the duties they were hired to perform. If it comes down to layoffs, it's the company, not the employees, that haven't performed well, and the company should do everything possible to keep its promise.
Recession-Proofing Your Business is part of a blog series, which you can find here.