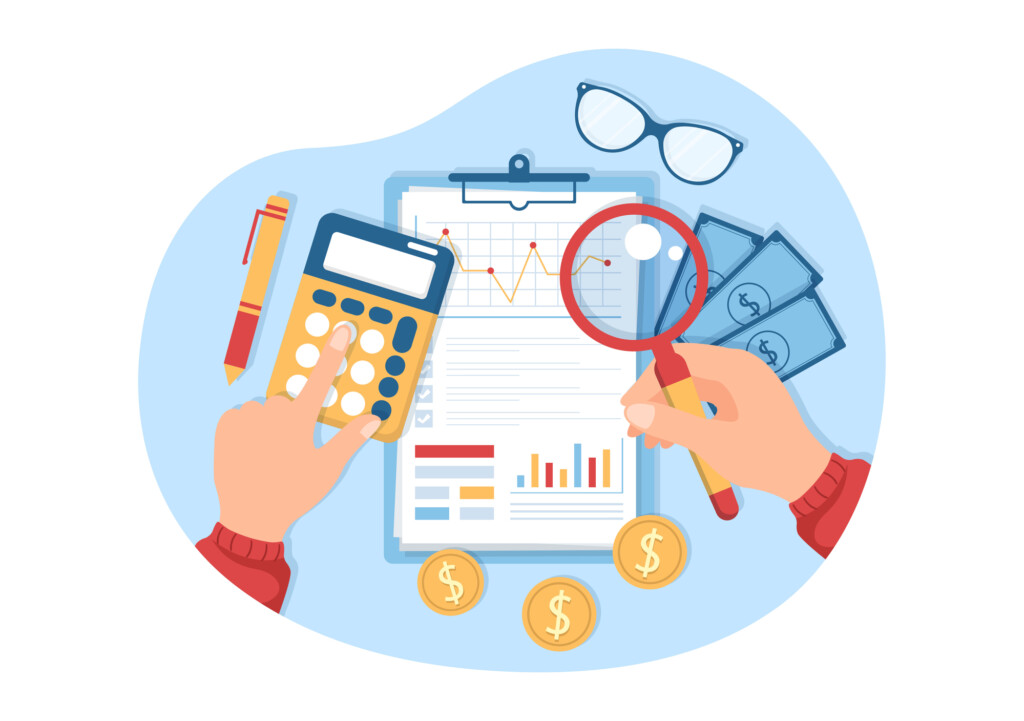 The old expression "cash is king" really hits the mark during a recession. SCORE reports that 82% of small businesses fail due to cash flow problems. To help recession-proof your business, be sure to have cash and manage it wisely.
Here are some ways to do it:
Getting the cash you need
For most businesses, having ready cash requires some deliberate actions.
Create a savings account for this purpose. This can be very challenging for small businesses on tight margins, but setting a goal in your budget for this can be helpful.
Obtain a line of credit. If your business is financially sound now, set up a line a credit with a bank, credit union, or online lender. This can then be tapped as needed to cover expenses while waiting to get paid.
Get cash based on business activities. If you're facing an immediate need and don't have a savings account or line of credit to fall back on, you may still be able to get cash. Use your receivables to get cash by selling them at a discount; this is called factoring. You receive less than the face value of the receivables, but can usually obtain cash quickly. A variation on this is a merchant cash advance, which is a type of debt financing based on your projected sales. This can be a costly solution and probably should only be used as a last resort. Learn more about the differences between these cash options here.
Managing the cash you have
Getting the cash you need is one thing; keeping it on hand as needed is quite another.
Know your numbers. Cash flow essentially means money in and money out. Having enough coming in to pay what's going out is key. The only way to be sure is to stay on top of your numbers. This means monitoring your cash flow on a regular basis. This can be done using your accounting solution, add-ons to them, or other software tools. Some offer push notifications on your mobile device when payments are coming up and/or cash flow is low.
Change your billing policies. Don't wait to get paid by submitting invoices by mail or emailing them at the end of the month. With today's payment options, there's no reason for most small businesses to delay billing. Instead, generate a bill or invoice instantly and get paid on the spot. It can be done with QuickBooks and most other small business accounting solutions through Square and other devices facilitating mobile payments.
Change your collections policies. If you must send an invoice and wait for payment, don't wait too long before you begin collection activities. It's been my view that invoices aren't like fine wine; they don't get better with age. What to do:


Set your in-house policy on what constitutes "past due." For example, if your invoices say "net 10 days," you may decide that one week after this means the invoice is past due.

Become proactive. Follow up immediately with any past due invoices. This can range from sending a second invoice as a gentle reminder or a phone call asking what's going on. Depending on the amount that's owed or the principle involved, you may even want to go to small claims court to collect what you're owed without having to incur legal fees and other large costs.

Turn things over to the pros. If you've exhausted your own collections efforts, consider bringing in professionals. Again, depending on the amount outstanding, you may want an attorney to work on your behalf. Or you may want to use a collections agency. Recognize that once you use outside help, it's going to cost you and you never get full payment (even if full payment is collected by your pro).
Final thought
"Never take your eyes off the cash flow because it's the lifeblood of business." 

~ Sir Richard Branson, Entrepreneur
If a recession hits, money in the door may depress your cash flow, so be prepared.
Other ideas for resolving cash-flow problems can be found in more blogs here.