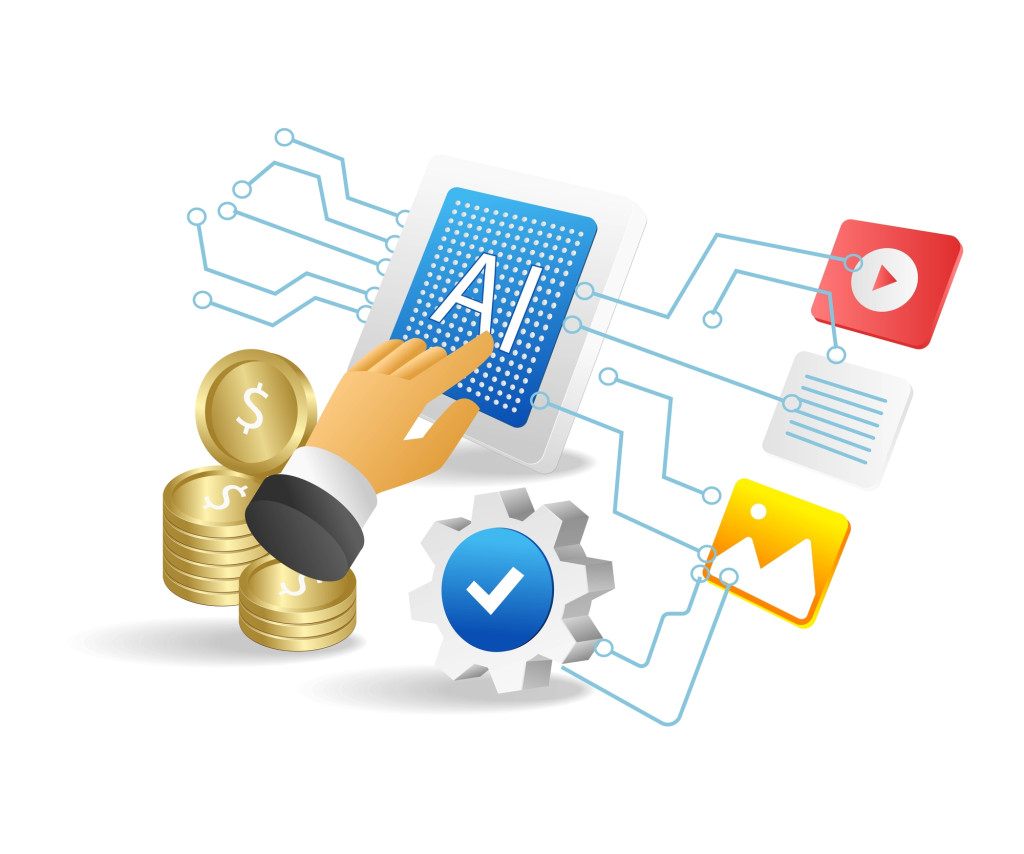 Are we going to have a recession or not? Ask 3 economists and you get 3 different answers. The best course of action is to prepare and if we don't have a recession, the business is in a better position anyway. One way to prepare is to deploy generative artificial intelligence (AI). It's been reported that over half of businesses have already experimented with AI. If you haven't tried, you may well do so soon. Here's what using AI can mean to you and how it can help you if a recession occurs.
Generative AI
Generative AI is defined as a collection of algorithms that simulate human intelligence. For small businesses, AI can be used to:
Create emails and other correspondence
Create marketing materials
Identify customer trends
Use chatbots for customer service. IBM defines chatbots as "a computer program that uses artificial intelligence (AI) and natural language processing (NLP) to understand customer questions and automate responses to them, simulating human conversation."
Train employees
Here's a list of the "best" AI tools for business. The list includes Pictory, an AI video generator, Jasper, a writing assistant, and Images.ai, an image generator. Another list of the 10 best AI tools for startups and small businesses in 2023 features ClickUp for project management, ChatGPT, an AI tool that understands natural language and can be used for research, content creation, and more, and DALL-E-2, a text-to-art generator.
Search the web for AI tools that may be useful to your business. When doing so, here's a hint: look for AI in the tool's name and/or the URL extension "ai."
Risks of using AI
But be careful. According to a McKinsey report on the State of AI in 2023, there are some serious issues you need to think about, among other things:
Inaccuracy
Cybersecurity
Intellectual property infringement
Regulatory compliance
Explainability
Personal/individual privacy
Workforce displacement
Equity and fairness
Organizational reputation
Costs of using AI
When you buy anything for your business, you should do a cost/benefit analysis, and it's no different with acquiring AI tools.
What will it cost you now? A number of the AI tools are free, but some have pricing based on use.
What will it get you in terms of increased business? If AI frees you to devote more time to bringing in and servicing customers, as well as being able to analyze customer trends, your business is likely to expand.
Will it save you money (and how much) in the long run? You may be able to do more work with fewer employees (or retrain employees to do other tasks).
What ancillary costs/savings will result? There is a cost for retraining employees. But you may not need to use the services of outside professionals to create marketing materials, handle legal agreements, etc. Of course, it's always wise to have professionals review your efforts; the review is less costly than what you would pay for having the professionals do it all.
Final thoughts
Oren Etzioni, CEO of the Allen Institute of Artificial Intelligence, said: "AI is a tool. The choice about how it gets deployed is ours."
There's no way to fully recession-proof your business, but you can take actions to minimize damage from a bad economy. AI may be a good solution. If you aren't savvy about AI, take the time to learn. One good resource is TechRepublic, which publishes a newsletter. For example, it has a ChatGPT Cheat Sheet: Compete Guide for 2023.
Find more blogs written on the topic of recession-proofing your business here.