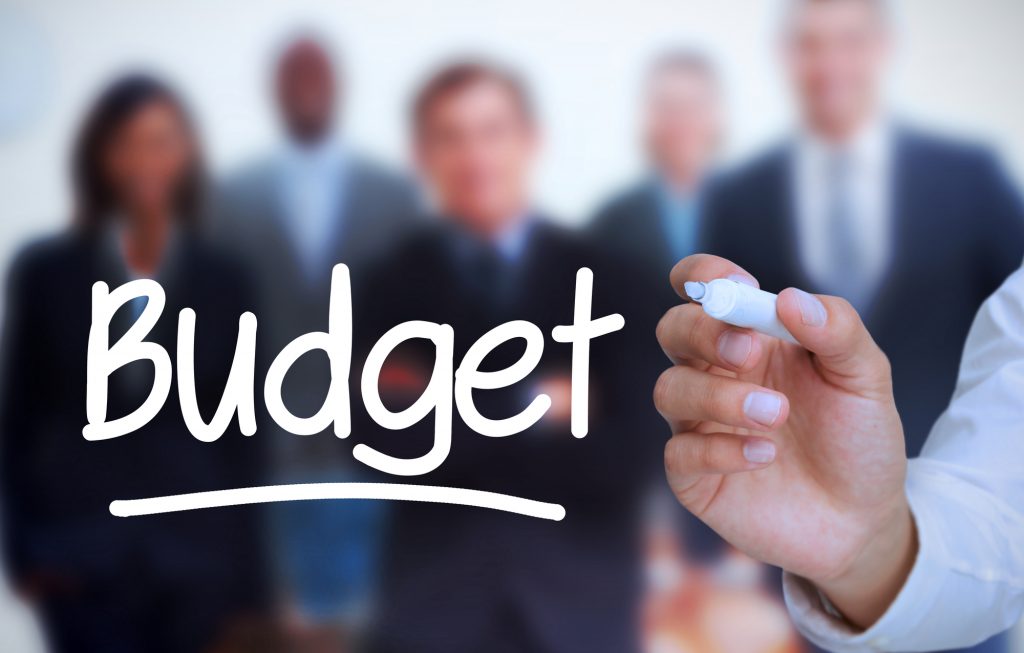 It's a good business practice to set a budget before the start of the year and then regularly review it. Doing this allows you to adapt your business to changes in revenue and expenses. Of course, with the advent of COVID-19, these changes have been dramatic for many businesses, requiring drastic revisions in the budget. Here are some changes to consider now:
Revenue adjustments
Depending on the nature of your business, as you re-open you may have reduced revenue because of restrictions on the number of customers you're permitted to accommodate at any one time. Retail stores and restaurants, for example, in most locations are limited in the number or percentage of patrons allowed. While pick-up and delivery services may supplement sales, they likely won't replace typical on-site transactions. Thus, your budget for spending must be reduced in accordance with changes in your revenue.
Added cost of COVID-19-related activities
As businesses reopen their bricks-and-mortar locations, there are new expenses to cover. These include:
Cleaning supplies in excess of what you would normally have on hand.
Masks, gloves, and hand sanitizers. Providing these items for your staff and, in many instances, your customers, for the foreseeable future should be factored into your budget.
New signage. Posting restrictions or requirements for customers on doors, sidewalks, etc. may cost very little or a lot, depending on how you handle this.
Disposables. Depending on the nature of your business, there may be additional new costs. For example, some restaurants are providing paper (disposable) menus. Others are offering envelopes for patrons to store their masks.
And don't forget…
There may be additional business costs to factor into your new budget. Consider:
Paying off back rent and other expenditures. During the shutdown, you may have let some obligations slip because you didn't have the money to pay them. Unless your landlord or other creditor has reduced or waived certain payments, you need to settle up as quickly as you can. Where possible, negotiate with landlords and other creditors to obtain some relief.
Changing your insurance coverage. Review your policy with your agent to determine necessary adjustments. You may have smaller staff, new risks (e.g., lawsuits related to the pandemic), and less money to pay premiums (consider increasing insurance deductibles to make the policy more affordable, although it will cost you more when a covered event occurs).
Servicing debt. If you borrowed money to stay afloat and now have to repay it, make sure you budget for payments that include interest and principal. Check for loan forgiveness (e.g., loans under the

Paycheck Protection Program

can be forgiven under certain conditions) or payment deferral (e.g., loans under the SBA Economic Injury Disaster Loan have a one-year deferral before required repayment must start).
Amending an accountable plan. An accountable plan lets the business deduct expenses for which employees are reimbursed without creating taxable compensation or any payroll tax cost. If your business has an accountable plan to reimburse employees for business travel expenses, you likely want to broaden the plan to cover other expenses, such as employees' home internet costs. If you don't yet have such a plan, consider adopting one. Details about accountable plans in IRS Publication 463.
Finally, don't overlook changes in payroll costs. If there have been layoffs and you can't bring employees back (business activity at the present doesn't warrant it), this may be a cost savings. On the other hand, you may want to increase compensation to your staff—upping hourly rates; providing bonuses—to those who've been loyal to you and have gone the extra mile. One manager (an exempt employee for purposes of overtime rules) I know received a $700 bonus for working extra hours as the company geared up to re-open.
Resources to help with budgeting
Be sure to understand how to budget and make necessary changes. SCORE offers a free webinar (in a practical approach to small business budgeting. Fundbox offers links to free templates you can use for budgeting.
Final thought
Alexa von Tobel, founder and CEO of LearnVest.com and managing partner of Inspired Capital said: "manage your spending by creating and sticking to a budget."
This straightforward advice, obvious as it may be, is clearly challenging in these unique times, but give it a try.
Last month, the blog in our series on Preparing for Economic Changes focused on forbearance, deferral, and forgiveness. Next month we'll address new ways to deal with your customers.