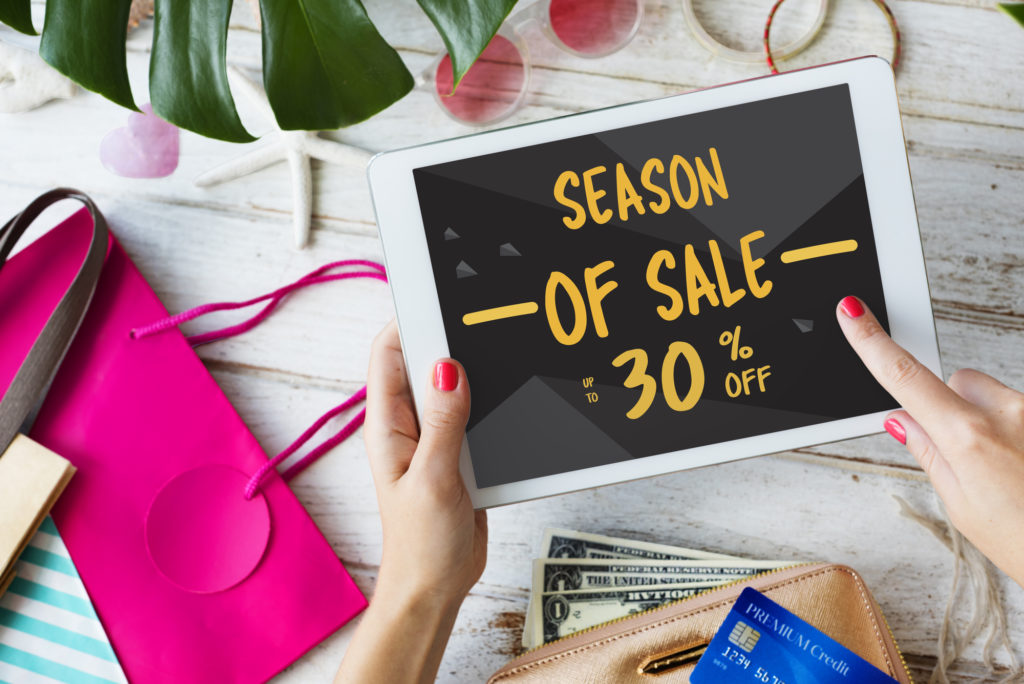 Kiplinger forecasts that the child tax credit payments being sent to parents each month from July through December will support more consumer spending at holiday time this year. Nonetheless, Clutch predicts that will be much harder for small businesses to compete with large companies (last year the top 100 online retailers accounted for 74.1% of all e-commerce growth) and small businesses will have to work harder. Get started now.
Mark your calendar
Each year, the holiday season begins earlier and earlier. Clutch predicts that consumers will start at least as early as they did last year, with 38% beginning in October and 60% before December. Decide when to commence your holiday sales activities.
Put Small Business Saturday on your calendar for November 27, 2021. Watch for free marketing materials from American Express to help you promote this event.
Manage your inventory
Knowing what to order—the Goldilocks formula of not too much, not too little, just right—is tricky.
Be sure to factor in supply chain challenges. Business Insider warns there could be disruptions for holiday orders this year. You may not get what you need, or what you order may be delayed. Use multiple vendors if possible. And stay on top of your orders.
Make hiring decisions
It's a tight job market now and isn't expected to ease up by holiday time. Nonetheless, be sure to have enough staff at holiday time to provide top service to customers.
Some considerations:
Allow sufficient time for training so seasonal workers can learn your merchandise and company policies.
Offer inducements for hiring, such as employee discounts on your merchandise (the discounts are a tax-free fringe benefit that don't exceed your gross profit percentage times the price you charge nonemployee customers for the property (see IRS Publication 15-B).
Keep minimum wage and overtime rules in mind.
Be mobile friendly
Clutch projects that 72.9% of e-commerce sales will be mobile sales. Be sure your brand connects with your customers…through a mobile website and social media platforms. Use them to inform customers of your holiday events and offerings.
Build in time for shipping to customers
Last year, due to COVID-19, deliveries to customers were a disaster, with many orders arriving after the holidays. If you sell online, be sure to allow for time to ship.
Check shipping deadlines of the major venues. FexEx posted its shipping deadlines for the 2021 holiday season. Note that the deadline for FedEx Ground deliveries to the U.S. is December 15 for most services.
Set policy for returns
Decide on your return policy. Will you set time limits? Give cash refunds? Offer free shipping for returns of online purchases? Clutch says consumers want things "free and easy."
Consider going over and above with your return policies this year. For example, besides a refund, you may include a small coupon with a return to induce additional purchases.
Final thought
As I've said in a previous blog, before the leaves turn color and fall, think eggnog and presents. The longer you delay in making plans, the more stress and fewer options you'll have.