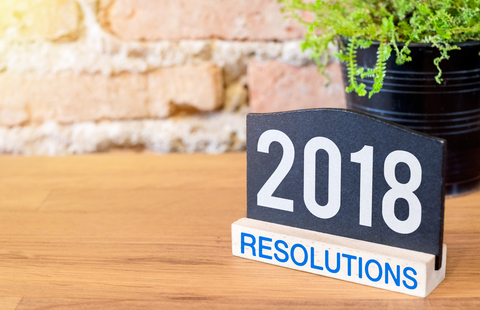 I'm sure that most business owners make resolutions each year with the best of intentions. At the start of last year I listed 10 New Year's Resolutions for the Tax Season.
This year, it's a great time to take a fresh view of your business and create new resolutions to help you grow.
To help you do this, I've gathered lists of resolutions from various sources. You can pick and choose the resolutions you want to adopt.
Learning to manage cash flow
Improving digital presence
Getting into social media
Becoming more productive
Charging appropriately for goods and services
Growing staff and delegating
Becoming a better communicator
Managing stress
Making smart money decisions
Continuing to learn
Improving attitude, setting goals, and increasing motivation
Saving money
Getting healthier
Reading more
Business 2 Community, in addition to several listed above, had these additional resolutions:
Making business strategizing a weekly event
Dropping what's not working
Promoting the business regularly and consistently
Final thought
Making resolutions is one thing; keeping them is another. I find it helpful to put resolutions in writing so I can refer to them and hold myself accountable. You do whatever you need to actualize your resolutions this year. Good luck!