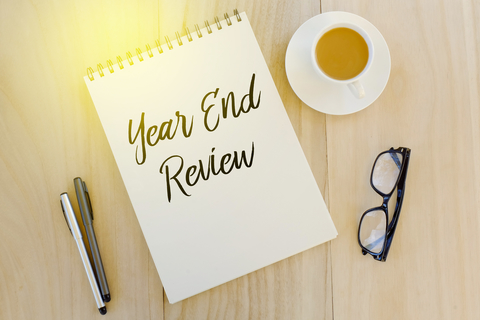 Media headlines may have been hogged by politics, natural disasters, and the deaths of well-known people, such as President George H.W. Bush. But buried below the headlines is some important news for small businesses this year. Here are some of the news items to note:
Small business optimism
Just review the monthly NFIB Small Business Optimism Indexes throughout the year to see that optimism among small business owners remains high. For example, the most recent index—November 2018—found that the reading of 104.8 continues the exceptionally strong two-year trend.
Tax changes
In January, most of the changes from the Tax Cuts and Jobs Act went into effect. From a small business perspective, these include the 20% qualified business income deduction, 100% bonus depreciation for new and pre-owned qualifying property, and various favorable accounting method changes. The IRS has a landing page listing many of these business-related changes.
Association health plans
In June, a Department of Labor rule enabled the establishment of association health plans (AHPs). These are group health plans offered that can be offered by chambers of commerce and trade associations to their members. Thus, AHPs can give sole proprietors access to the group health market and significantly lower their premiums.
Trade agreement
In November, the United States, Mexico, and Canada Agreement (USMCA), a measure that is critical to small- and mid-sized businesses, was signed by the leaders of these 3 countries. According to data from 2016, 82,000 U.S. small- and medium-sized businesses exported $51.2 billion in goods to Canada, and 53,000 such businesses exported $76.2 billion in goods to Mexico. Now, for the first time in any U.S. trade agreement, the USMCA includes a dedicated chapter on SMEs, as well as other key provisions supporting small- and medium-sized businesses throughout the agreement. For example, the USMCA eliminates local presence requirements for cross-border service providers, which benefits small businesses by removing the unnecessary burden of opening a foreign office as a condition for doing business. Note: While the agreement was signed by the leaders of the 3 countries, it still needs to be ratified by respective legislatures.
Small Business Saturday
Also in November was the 9th annual Small Business Saturday. According to data from American Express and NFIB, shoppers on Small Business Saturday 2018 had record sales of $17.8 billion. Since Small Business Saturday began in 2010, consumers have spent an estimated $103 billion on this shopping day.
Farm bill
December saw the enactment of a bi-partisan Agriculture and Nutrition Act (the "farm bill"). The measure will help small farmers by providing funding for farmers markets, programs for organic farmers, and microloans and loan guarantees. It also legalizes hemp (a form of cannabis with lower THC levels than marijuana), which could become a $20 billion industry by 2022.
Looking ahead
The new year of 2019 may be an exciting time for small businesses. There is great uncertainty about the economy, including predictions of recession, inflation, and other woes. But small businesses are poised to do great things. As Dr. Seuss said: "How did it get so late so soon? It's night before it's afternoon. December is here before its June. My goodness how the time has flewn. How did it get so late so soon?" Happy New Year to all.