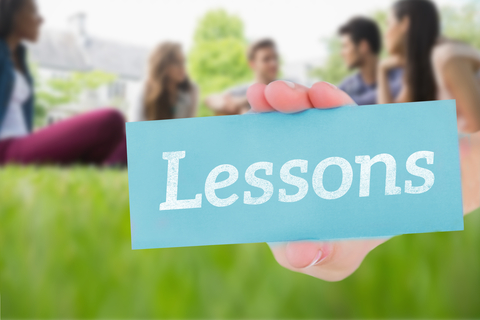 The movie entitled Joy is based on the life of Joy Mangano, who developed the Miracle Mop that she marketed on QVC and went on to build a business empire. The movie, which I found very entertaining, contains a number of do's and don't's for start-ups everywhere. I'm not sure that these points are reflective of Joy's actual story, but they shine in the movie and certainly provide guidance to entrepreneurs.
Do:  Have a great idea. Her mop was better than anything else on the market. She could enunciate the key pain points of traditional mops for customers (poor floor coverage requiring rinsing kills time; unsanitary mop head). Her mop saved time with better floor coverage without having to rinse the mop and was more sanitary because of a washable mop head.
Don't:  Let investors dictate business decisions. Many entrepreneurs need outside capital to get started; so did Joy. But she let her investor tell her what to do (e.g., use the investor's attorney; use a manufacturer that the investor was familiar with). Listening to the investor was a mistake for Joy, and would be a mistake for entrepreneurs in most cases. Every owner should make the key business decisions; the role of investors should be limited to financing.
Do:  Have a great support network. Joy had her best friend and ex-spouse looking after her interests. They gave her moral support as well as helping with the business. Entrepreneurs need to get their spouse or significant other behind them, because the time commitment for starting a business is enormous and family support in this is essential.
Don't:  Work with vendors sight unseen. Today's virtual world lends itself to making deals with companies that are far away. Joy was based in Long Island, New York, but used a manufacturer for her mop parts that was in California; she never visited the facility or did any research about the company. She later learned that she was being ripped off by the company. So the lesson here is to take the time to fully explore with whom you are going to do business.
Do:  Be yourself. Joy rejected QVC makeup and wardrobe suggestions for her appearance and instead used her natural look. This authenticity came through to customers.
Don't:  Stint on legal help. Joy failed to get the right attorney for her patent issues and this led to severe problems. It always pays to get the best legal help up front to avoid problems down the road (think pennywise).
Do:  Persevere. In the movie, Joy was heavily in debt on the brink of losing her home and her business, but she didn't give up. The prospect of failure only spurred her on. In the real world, there are failures that can't be avoided, and savvy business people recognize when it's time to fold and move on. But there are also situations where doubling down can lead to success.