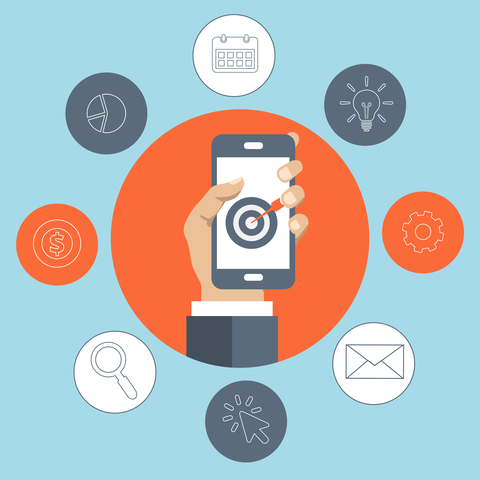 The Internet is a great place to showcase your company and conduct business. The trick is for potential customers to find you amid the millions of websites (an estimated 200 million active sites worldwide) and billions of users (now estimated to be 2.77 billion) on social media. There are two main ways to do this: use SEO, which is essentially free, or use PPC or other paid search options.
SEO
Search engine optimization, or SEO, is a marketing strategy to gain visibility in organic (non-paid) search engine results and improve your website for users. Search engines, such as Google and Bing, use algorithms to locate websites and place them favorably on their sites; you aren't paying them to do this. But with the growing sophistication of the algorithms, it is becoming increasingly challenging for companies to achieve good placement on search engines that will ensure they are found in order to do business. Still, it can be done.
Website content, including keywords, is essential for successful SEO. This requires you to "audit" your existing website and make appropriate changes. For example, make sure you use long tail keywords—three or four key words (e.g., "professional liability insurance" rather than merely "insurance")—to promote specificity. Support your SEO efforts with campaigns that further your company objectives. For example, consider a series of blogs addressing problems, achievements, or other issues in your industry and how this information is relevant to your customers and prospects. Make sure you have links back to your site, indicating to search engines that your site is popular.
I said initially that SEO is free. But as a practical matter, you may want to engage an SEO professional. This professional can analyze your site and make key recommendations that you can adopt. Hopefully, these changes will lead to increased search engine placement over time. Good SEO assistance isn't cheap, but you can view the cost as an important part of your marketing budget.
Paid searches
If you want to drive relevant and targeted traffic to your site, you probably should consider using paid searches. This includes pay-per-click (PPC), search engine advertising, and sponsored listings. Click Consult, a British company that specializes in paid search marketing, says that paid search campaigns can have almost an immediate impact, driving customers and revenue to your door.
With paid search, you pay a set amount each time someone clicks on your ad and goes to your site. You can decide upfront what your company can afford to pay monthly. Then you can track your results to see if you're getting a desired return on investment. You can tweak your PPC budget accordingly. Of course, effective PPC necessitates analyzing data and using tools to maximize your PPC campaign. Like SEO, you can do PPC yourself but are better advised to use a professional who can optimize your efforts and ensure that you increase your business.
Final thought
Learn more about SEO so you can do some things yourself on your site to improve your search engine ranking and become knowledgeable enough to deal with SEO professionals. (One helpful tool is the Beginners Guide to SEO). Also, download a free e-book entitled Simple Guide to Paid Search (you have to provide your name, email, and website for this) to better understand what paid searches can do for you.
This post was created in collaboration with Click Consult. All opinions expressed in this post are my own and not those of Click Consult.